Netflix Might Reduce Marvel's Episode Count, Starting With 'Iron Fist' Season 2
Iron Fist Season 2 is only 10 episodes long, Newsweek has confirmed. A post from the official Iron Fist instagram account depicts the titles of each episode as a storefront, their names lifted from real comic book issues. But one fan noticed something was missing: the last three episode titles.
The Marvel-Netflix standard season length is 13 episodes, so the curious user inquired, "There's only gonna be 10 eps this season?" The official account responded, "We got a smart one here."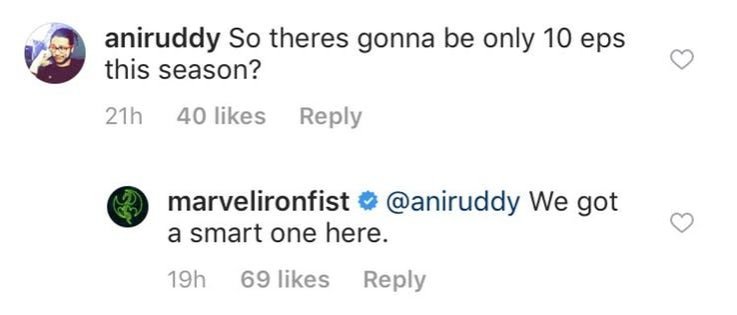 The 13 episode format is generally seen as the Marvel-Netflix plague of sorts. Critics and fans tend to agree the 13-episode mandate contributes to the slow pace of nearly every Marvel series on Netflix to date. Even great writing, riveting plots and good action sequences can't mask the dead space mentioned in pretty much every review of any Marvel show on Netflix ever.
It's hard to place blame soley on the writers or execs for the overall pacing issues. Either way, who would have thought you can have too much of a superhero? Marvel didn't, but it seems the company may finally give its writers the freedom to choose just how much superhero fans get. This change is a long time coming.
On the flipside, it doesn't mean all of Marvel's Netflix series should automatically follow suit. Not every TV show is the same. The problem is less about arbitrary season length and more about finding an appropriate fit for each series in a climate where traditional broadcast seasons are less relevant.
Marvel's Netflix shows prioritize character development over all else, and it would be a shame if a new 10-episode standard forced creatives to choose between the emotional storytelling that made Jessica Jones great and the gorgeous fight sequences of Daredevil. 13 episodes may feel slow at times, but it does give the writers room more freedom to include everything we love about these characters instead of having to pick and choose. The best-case scenario moving forward? The episode count is left in the hands of the writers.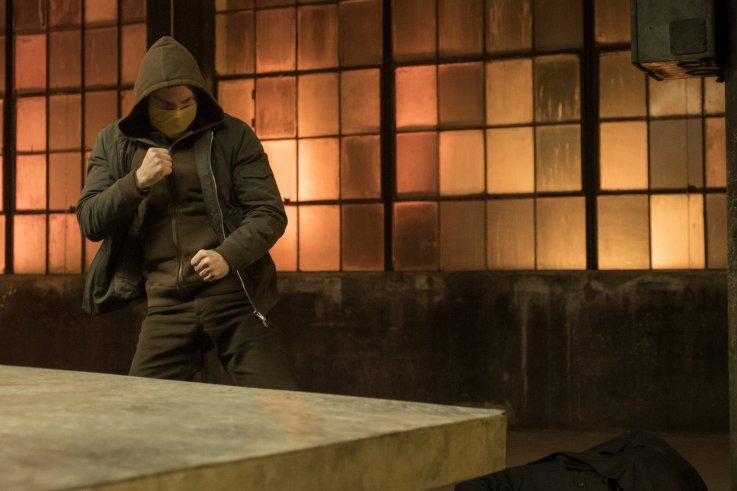 Check out the episode titles for Iron Fist Season 2 below. New episodes come to Netflix Sept. 7.
"The Fury of the Iron Fist"

"The City's not for Burning"

"This Deadly Secret"

"Target: Iron Fist"

"Heart of the Dragon"

"The Dragon Dies at Dawn"

"Morning of the Mindstorm"

"Citadel on the Edge of Vengeance"

"War Without End"

"A Duel with Iron"
Netflix Might Reduce Marvel's Episode Count, Starting With 'Iron Fist' Season 2 | Gaming