After training for ten months, Iron Fist star Finn Jones is ready to do normal people stuff, like eat burgers and move apartments. "When I get this hiatus, it's really important I be me," he tells Newsweek.
"I wanted to come back and nail it," he says, politely asking me to omit a swear before "nail it" when I write this because "it just looks funny when it's written down." It shows his passion for the character though, and his training with fight choreographer Clayton Barber is something he hopes to incorporate into his everyday life (after a few more burgers).
"I love the discipline," he explains, "It just focuses you, you have more energy, you feel more balance. And when you do let off steam, you feel good about it because you earned it. I enjoy what this role has brought into my life."
After a lukewarm reception to Iron Fist Season 1 (even though it's at the top of the Netflix "most binged" list), Jones' goal was to give 110 percent of his energy to the role. "Everything that happened in the past wasn't on my mind at all," he says. "It's not the frequency I exist on and it's not helpful."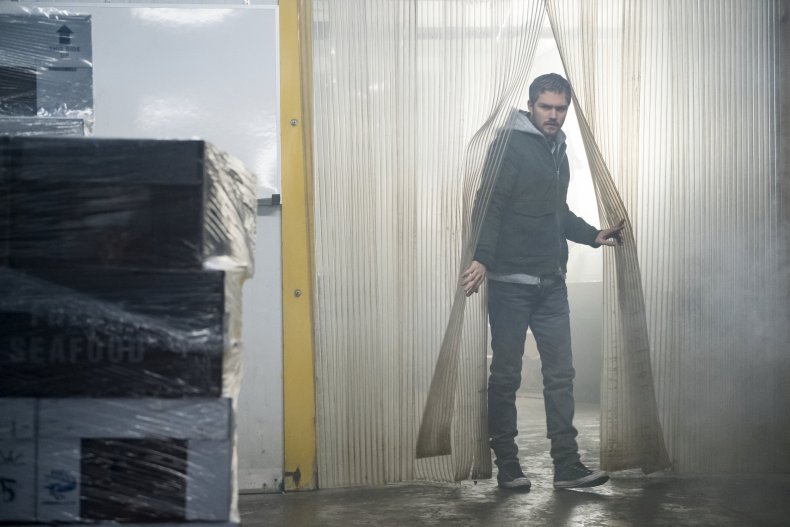 It's due in part to his personality. He describes himself as an optimistic, positive person. "If there is an issue or problem, I will push through it and see the light, much like Danny," he says. But it's also due to the creative shift this season. Marvel "matched my energy," he says, "and it continued to be just this really great collaboration."
"I had the lead up time to commit myself," he continues. "People who were brought on this season, everyone came into this season with a really positive, passionate and can do attitude and that mirrored the same attitude I had. I'm really proud because we've come back in a way that's classy and passionate."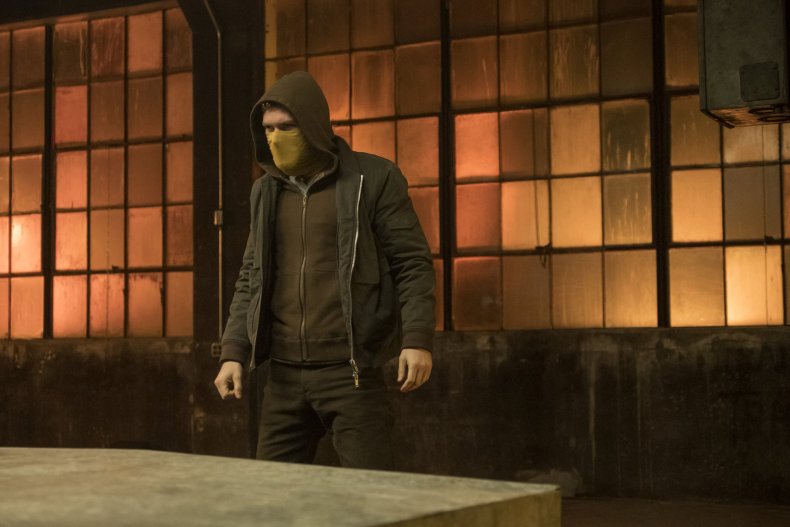 The first thing Barber and showrunner Raven Metzner did was assure the cast, "No, no, no, there's plenty of good stuff we can build on from the first season." It became about evolving it, "and that's what we did," he says.
Jones says that same concept is what the journey of Danny Rand is all about; a long-form coming of age story. "Take Danny as a fish out of water, naive, bright-eyed, and through the course of several seasons we are growing him into this hero and mature adult. We are going to continue to see that play out. He's about messing up and growing, and that's life. And he does it with optimism, passion and the best of heart."
Danny is, in Jones' words, more "able, confident and powerful" but balanced with a lust that we've never seen before. He's "too cocky, too sure of himself and he's running his relationship to the ground." Jones is referring to Colleen Wing, Danny's confidante and partner since the early episodes of Iron Fist. "One of the journeys this season is for Danny to find balance and he has to be stripped away from everything in order to learn how to take it back. It's not just good fist, bad fist. It's way deeper."
Iron Fist Season 2 arrives on Netflix Sept. 7.