Marvel TV Boss Hints at Netflix Release Dates After 'Luke Cage'
During a reddit AMA (Ask Me Anything) to promote the premiere of Cloak & Dagger on Freeform, Marvel's head of TV confirmed Iron Fist Season 2 will come to Netflix later this year. "You'll be very happy with Season 2 coming this year," Jeph Loeb responded to one of many questions asking whether we'll see Danny Rand in a superhero costume.
Filming of Iron Fist Season 2 wrapped a few weeks ago. Without a specific release window, it's tough to say which Marvel series will release on Netflix after the second season of Luke Cage on June 22: Daredevil Season 3 or Iron Fist Season 2. But one thing is for sure, there's no plans for a second season of The Defenders anytime in the near future. "Not in the plans right now, but you never know," Loeb said.
This is great news for fans of Iron Fist, as the character is also appearing in Luke Cage Season 2. Showrunner Cheo Hodari Coker teased Danny Rand's appearance in an interview with All Hip Hop TV.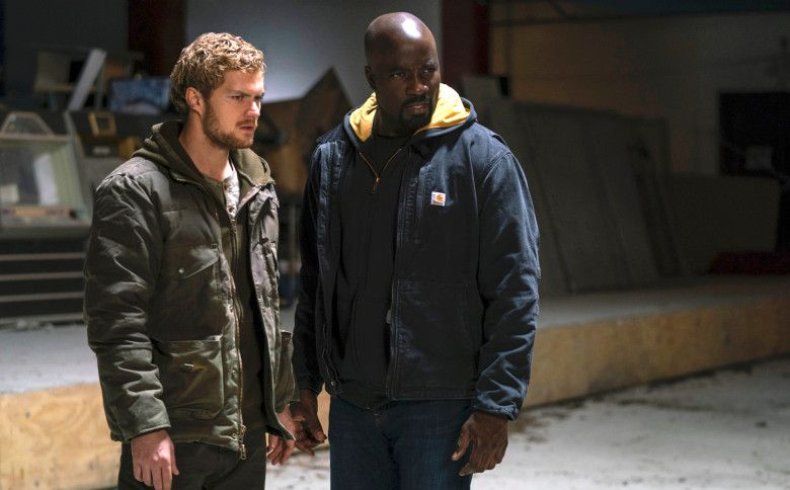 "It doesn't bother me that people have criticized Iron Fist on his series and on The Defenders," Coker said. "I'm arrogant enough to think that Iron Fist appearing on our show has a different sensibility. And so, it's like—that's the thing—I'm not dissuaded by that, because Iron Fist, I think, is a dope character. And I think when you see Iron Fist within the realm of Luke Cage, and the way that we do things, I think—hopefully—that people are going to come to appreciate the character differently, and hopefully that swagger that he'll get from appearing in the Luke Cage universe will carry over into [Iron Fist Season 2]."
As for the remaining Marvel-Netflix shows, Krysten Ritter recently said Jessica Jones Season 3 will begin filming "soon." There's no word on when to expect the second season of The Punisher.
Elsewhere in the AMA, Loeb fielded tons of questions about John Ridley's secret project at Marvel, as well as the Disney streaming service. Fans were also curious if we'll see characters from the cancelled Inhumans in other Marvel shows. To read the entire Q&A, head over to reddit.