'Iron Fist' Season 2 Release Time: When Will New Episodes Be on Netflix?
Danny Rand returns to Colleen Wing's dojo in Chinatown Friday, Sept. 7. But when exactly will Iron Fist Season 2 be on Netflix? Same as always: New episodes arrive at 3:01 a.m. EDT. For folks out West, that's 12:01 a.m. PDT.
Iron Fist Season 2 picks up after the events of The Defenders. Before being toppled by a skyscraper, Matt Murdock asks Danny Rand to protect New York City, and Finn Jones tells Newsweek that's exactly what he'll be doing in episode 1. "He's taking on the vigilante role," Jones says.
Taking on the vigilante role means late nights and more violence, as seen in the Season 2 trailers released so far. Jessica Henwick says this could affect Colleen and Danny's personal relationship. "In season 1, we have that line where Madame Gao says, 'Danny will never be yours. He's promised to another.' We never dive into it, but it's been foretold," she says.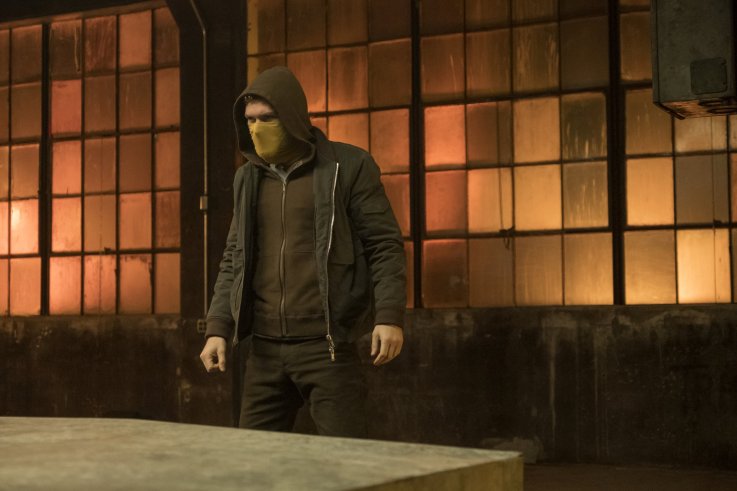 This season's villain is Davos. In the final scene of Iron Fist Season 1, Davos meets with Joy Meachum. It's likely we'll see the two plotting against Danny in some capacity in the second season. While Madame Gao was in that final scene as well, Jones says she will not appear in Season 2. "Madame Gao isn't back this season, but the relationship with Joy and Davos plays an important role."
The trailers feature a brutal scene where Davos and Danny beat each other bloody on Ku'n-Lun. Henwick said that scene took three days to shoot, and their resentful relationship will be explored at length. "It was Davos' birthright," she says. "Danny is the outsider who came in a took it. It's definitely a point of conversation."
For more on what we know about Iron Fist Season 2, check out our interview with choreographer Clayton Barber. He breaks down three of the season's most memorable fight scenes. We also talked to Finn Jones about coming back from Season 1 and how he's incorporated martial arts training into his everyday life. Need a recap of Season 1 before your binge? We've got you covered.
Will you be watching Iron Fist Season 2 this weekend? Sound off in the comments.
'Iron Fist' Season 2 Release Time: When Will New Episodes Be on Netflix? | Gaming