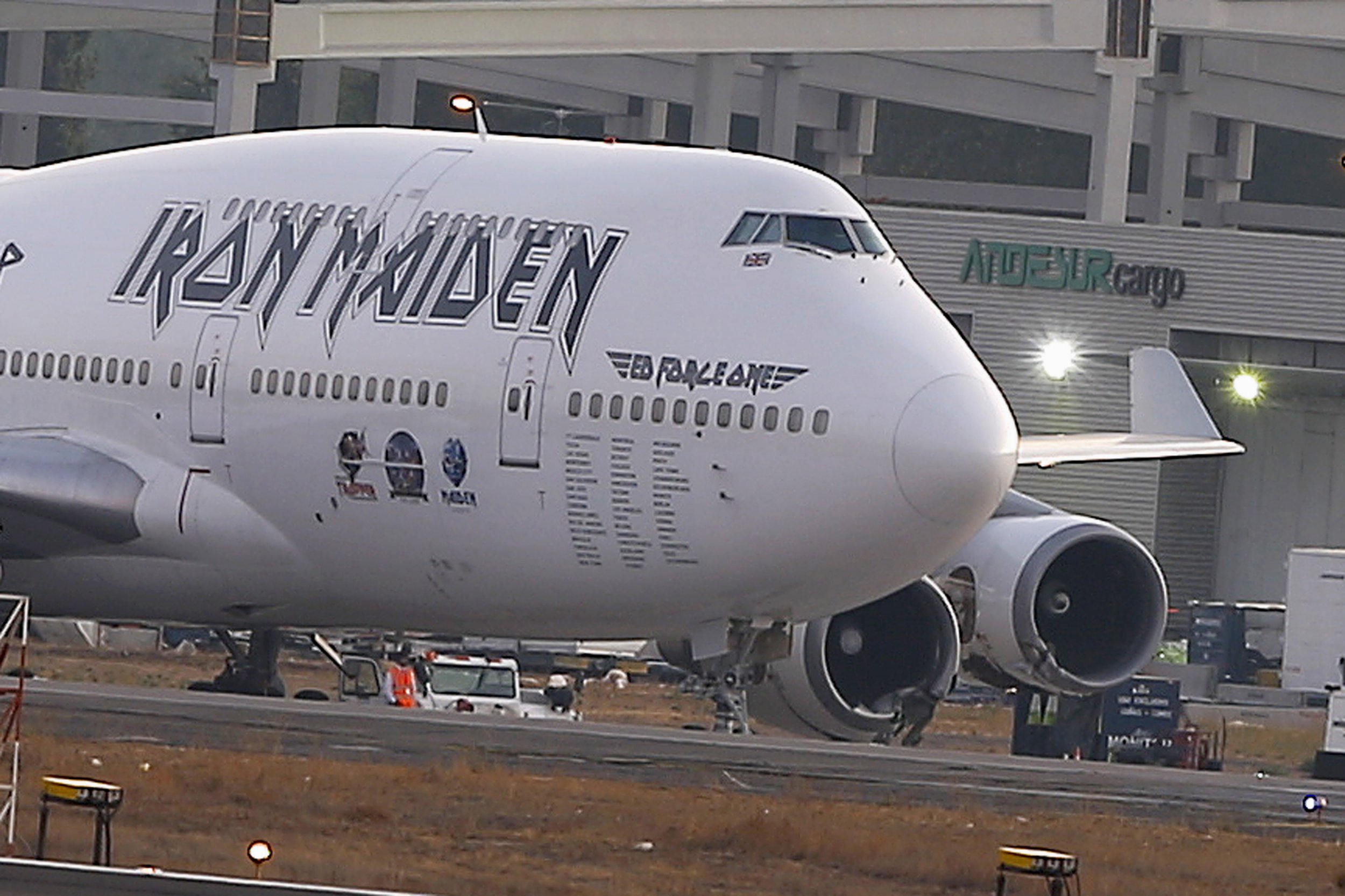 Lithuanian authorities have banned poster advertisements for Iron Maiden's world tour because the band's trademark Eddie the Head skeleton mascot may frighten children, local news site Delfi reported.
The British heavy metal group is currently touring Europe on its Book of Souls world tour and is due to arrive in the Baltic country for a concert in Kaunas's 18,000-capacity Žalgiris Arena later this month.
The poster features Eddie with glowing red eyes, wearing white tribal paint and holding a heart in one hand and a ritualistic bloodied knife in the other.
According to a Lithuanian spokesman for Live Nation, the promotion company behind the tour, local authorities had expressed concern at the effect this might have on children and ordered all posters be taken down immediately.
Vytautas Paukštė told Delfi: "Right now, we have to decide how to carry on forward, but we must also immediately take down the posters." He said the band's promotional team was surprised at the decision as the promotional materials used were no different than in any other country.