Eve L. Ewing Picks Up 'Ironheart' Series for Marvel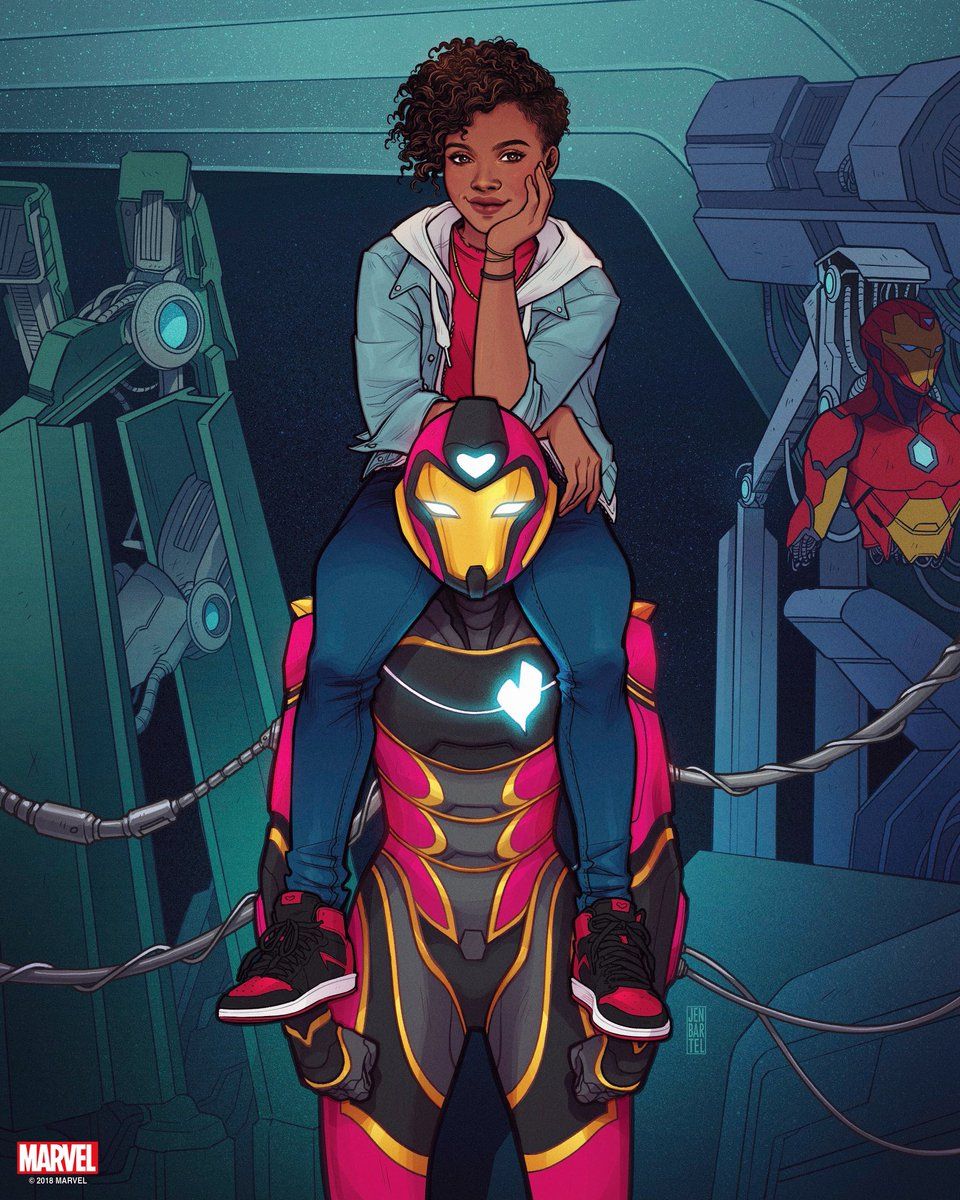 Eve L. Ewing is officially taking on Riri Williams, created by Brian Michael Bendis and Mike Deodato in 2016. Known as Ironheart, Riri Williams was last seen in Invincible Iron Man and Champions. Ewing will partner with artist Kevin Libranda for the first issue of Ironheart, set to arrive Nov. 7.
Ewing is an author, Chicago native and sociologist of education known for books such as Electric Arches and Ghosts in the Schoolyard. Fans petitioned Marvel to give her authorship of Ironheart last year. "Ewing leaves no one behind," the petition reads, "with far-reaching insights that, despite her academic pedigree as a Postdoctoral Scholar at the University of Chicago, do not neglect celebrating the neighborhood that awakened her creative mind."
In Invincible Iron Man, Riri Williams is a Chicago teen with a passion for engineering. While on a scholarship at the Massachusetts Institute of Technology she builds a suit that rivals Tony Stark's Iron Man. When she returns home, he finds out about her endeavors and becomes her mentor. In Ironheart, she "just needs to work through some of the awkwardness," Ewing tells Marvel in a Q&A.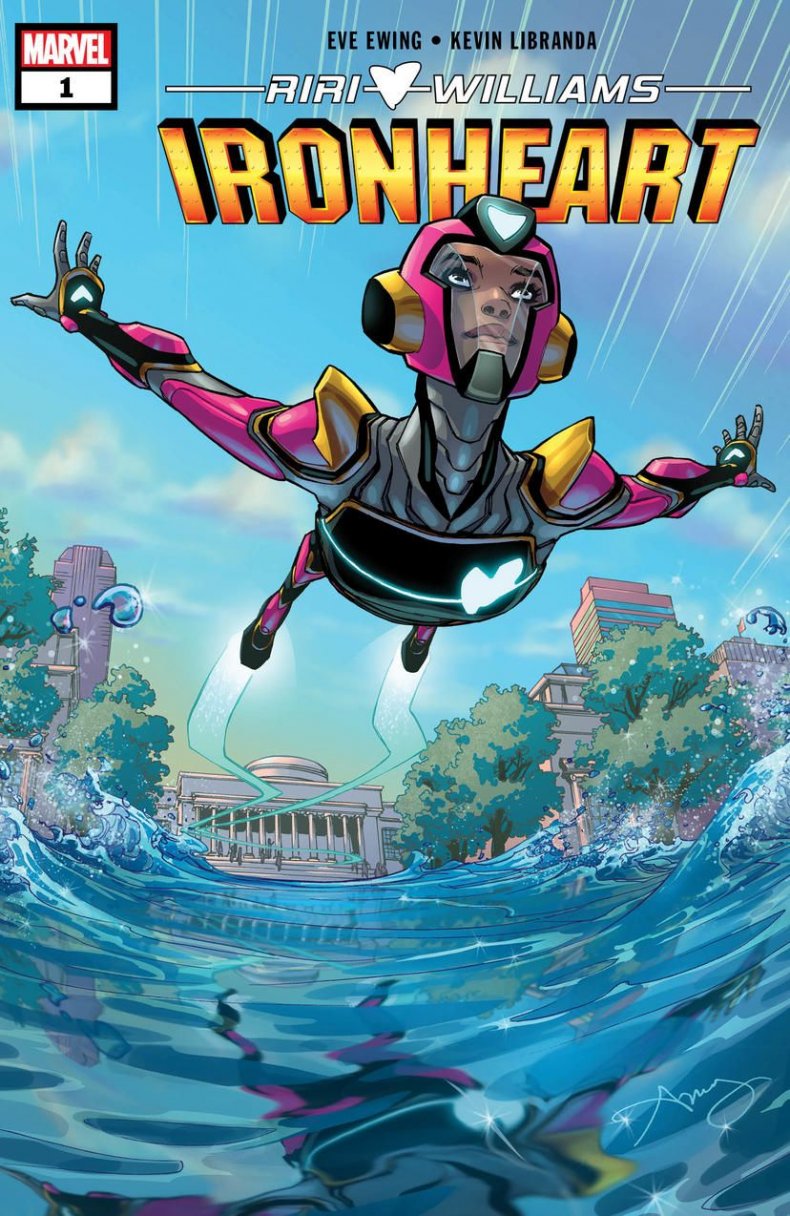 "Early in life, Riri got the message that she was different. Incredibly special, but different," Ewing said. "To compound those feelings of difference, she lost some of the people that she loved the most in the world, including her only real friend. Aside from that, because she went to high school and then on to MIT when she was still really young, her sense of some of the rites of passage that most of us go through is a little off. But she's growing!"
Ewing said she identifies with Riri, "We have a lot in common." She plans to use her experience growing up in Chicago to inform the way Riri interacts with the world. "In everything I write, I always try to illuminate a strong sense of place," she said.
"One thing I've had to wrestle with is that if you're a black women at a place like MIT, where Riri goes to school, or down the street at Harvard, where I went to graduate school, the social environment was kind of constructed without you in mind," she continued. "These institutions ask you to make a lot of compromises that you have to navigate."
Ewing said Ironheart symbolizes "what happens when you combine incredible strength and might with a sense of love, care, and a true desire for justice." In tweets following the announcement, she expressed her excitement for the future of the character. "I'm going to do my best to bring every ounce of Chicago black girl greatness that she deserves and that you all deserve," she said.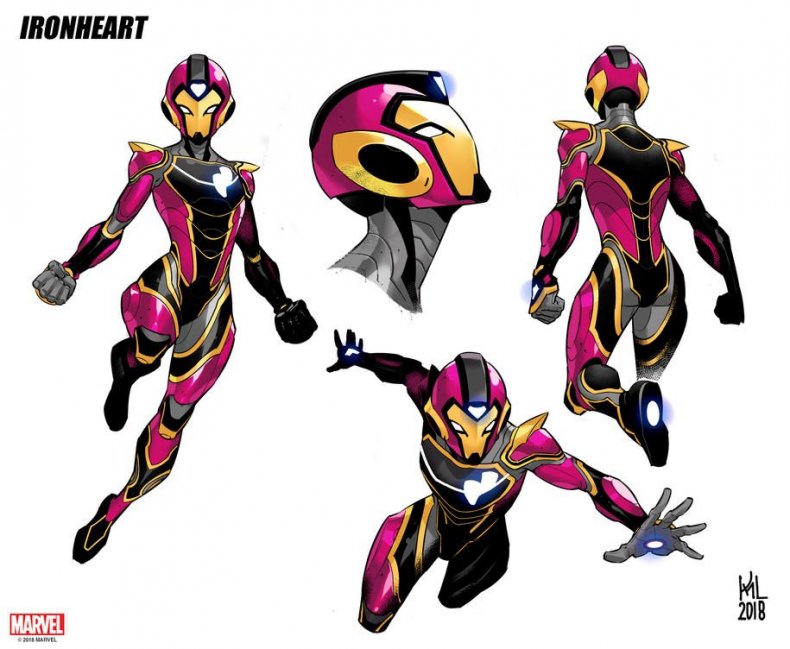 "Immense gratitude to the cadre of Marvel writers and artists who were like 'no but actually this girl has talent.' Huge thanks to Ta-nehisi Coates and Greg Pak who have both been extraordinarily generous with their time, advice, and mentorship," she continued. "Extremely grateful that Brian Michael Bendis, Mike Deodato and Stefano Caselli created a character that I believe in my heart has the potential to be a social and cultural force among the ranks of some of our greatest and most beloved superheroes. Awed that I get to play a part."
Are you excited about Ironheart #1 ? Let us know in the comments.