Irregular Paychecks? New Service Makes Sure You Can Pay Your Monthly Bills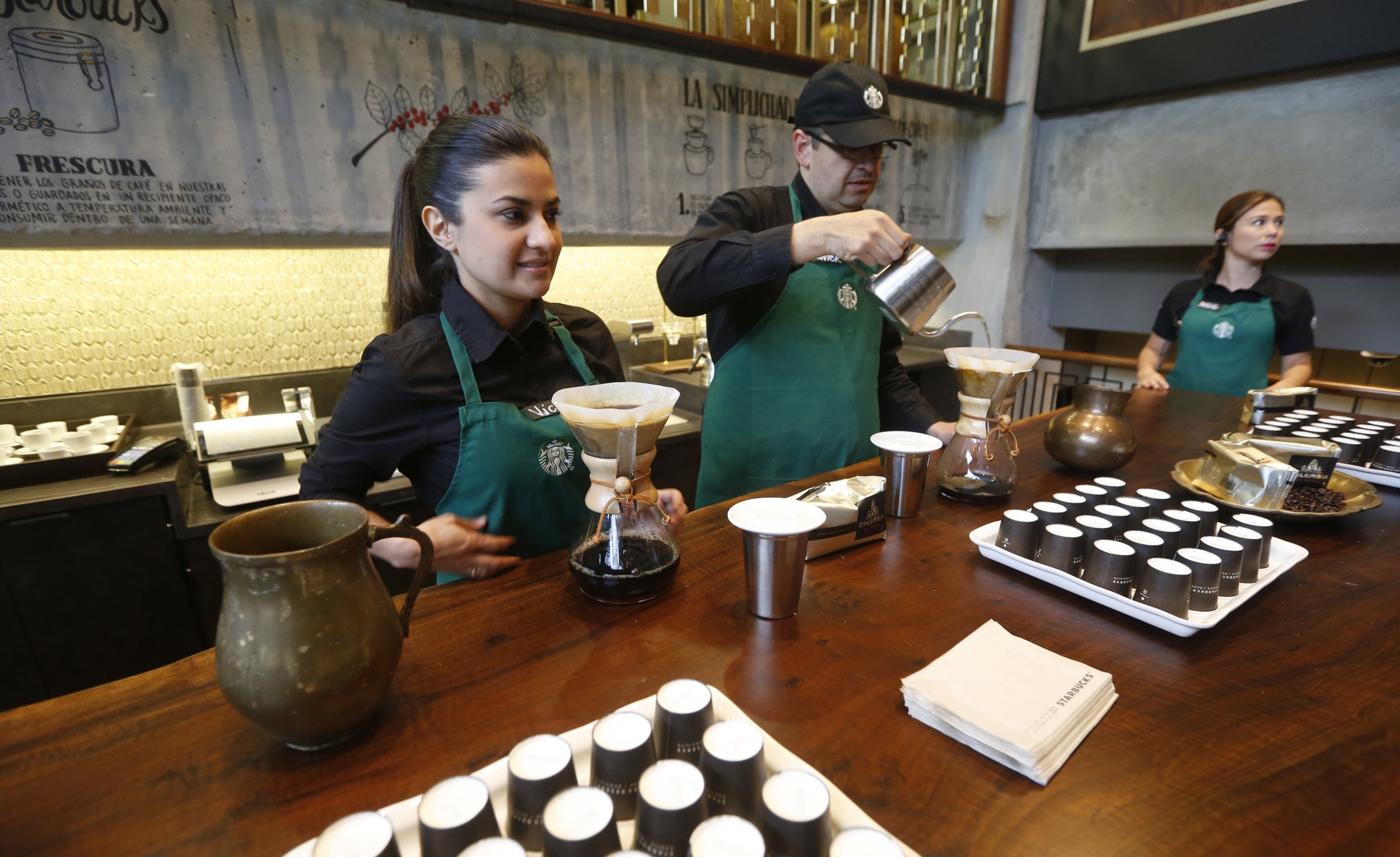 When Geneva Brooks was hired to work at a retail store selling outdoor and athletic gear in Portland, Oregon, she hoped the promise of full-time employment would stick. But after a few weeks at her new job, reality quickly set in: Sometimes she would be scheduled for as little as 20 hours per week.
Brooks's story isn't unique. "There are lots of people out there who have their hours cut with no warning," she said. According to a recent report published by the Federal Reserve that evaluated 2013 data, 21 percent of Americans reported occasional months with unusually high or low incomes, and another 10 percent said their income was up and down every month.
As the economy continues to embrace on-demand work arrangements, also known as the freelance economy, an increasing percentage of the workforce will face some weeks (or even months) where they are forced to live on unlivable wages. To survive, many turn to options like overdrafts and payday loans to pay their bills. But as helpful as those services can be, they also have the potential to hurt by racking up interest charges and fees.
Enter Even, a financial service that hopes to revolutionize banking.
"We're starting to realize that a big problem for the people working hourly and part-time jobs is not so much the amount of money that they make but the inconsistency of that income," says Even co-founder Quinten Farmer. "What we're trying to do is...move people away from products that require them to pay interest."
By gaining access to your financial history, Even is able to calculate an average weekly income and pay you this amount every Friday. If your hours are cut one week, it will make up the difference, interest-free. Then, if you get scheduled for a few extra hours in a subsequent week, Even will use the surplus to pay off any amount it has loaned to you in the past or will put the money aside into savings for you.
Even also offers emergency assistance—giving you early access to your next paycheck for no additional fee. But the service does come with a cost: a flat rate of five dollars a week.
Even is still in the early stages of development, but is currently being tested by a small group of people whom the founders believe could benefit from the service. The company does not expect the product to become generally available for a number of months, but it is allowing interested parties to sign up on its website for a future invitation.
In the meantime, some potential customers spot causes for concern.
"I'd be concerned that if my paycheck continued getting smaller over too long of a period, I'd have a hard time paying off the extra," says Brooks.
But Even insists it has your back—the company allows you to pause the service at any time and offers a payment plan to users who accrue debt. Again, interest-free.
Some have privacy concerns associated with giving the company their banking history, but Even says that it uses SSL encryption to keep both your money and information safe. The company adds, "We only use the information in your bank account to help us determine your weekly salary. We will never ever share or sell your information."
Others worry it would prevent customers from learning how to manage their finances themselves.
Veteran freelance writer Devon Maloney says she now has a steady stream of income and no longer requires financial help. But that wasn't always the case.
"If I had this service working with me, sure, I would sleep a little bit better knowing that they're evening my money out for me," she says. "However, I don't think I would be prepared for the realities of this gig," such as quickly finding a new publication to write for when an old arrangement abruptly ends.
While Maloney thinks that the service would be attractive to a lot of people, she worries it would inhibit customers from learning how to manage their own money.
Even promises to front a great deal of money to customers in order to offer stability amid inconsistent paychecks, but how will Even itself stay afloat?
"We're a venture-backed business, and we believe there is a way to build this business that is a huge benefit to consumers, because it is something that hasn't existed for them before but can be profitable and be a sustainable, long-term business," Farmer said.
Despite receiving $1.5 million in seed funding from multiple investors, including Keith Rabois (Khosla Ventures), Michelle Wilson (former general counsel of Amazon) and Andrew Kortina (Venmo founder), Farmer's business partner concedes it will be no easy feat.
"This will be, well, rather difficult. We'll have to solve problems no one has ever solved before," Jon Schlossberg, Even's product designer and CEO, writes on Medium.com. "But with a mission like this, I ask you: Because we might fail, does that mean we should not try?"