President Donald Trump's decision to transform the annual Fourth of July celebration into a larger event including armored military vehicles stationed along the National Mall in Washington, D.C. has drawn criticism from National Park advocacy groups warning against the exorbitant cost.
"It's irresponsible to ask the National Park Service to absorb the costs of an additional and political event when there are so many unmet needs in the parks," Phil Francis, chair of the Coalition to Protect America's National Parks, which represents current, former and retired Park Service employees and volunteers, said in a statement to The Washington Post.
"The men and women of the National Park Service have been asked to do more with less for too long," he continued. "Funds should be directed to the agency's highest needs such as operation of the parks and the maintenance backlog and should not be directed to support political objectives."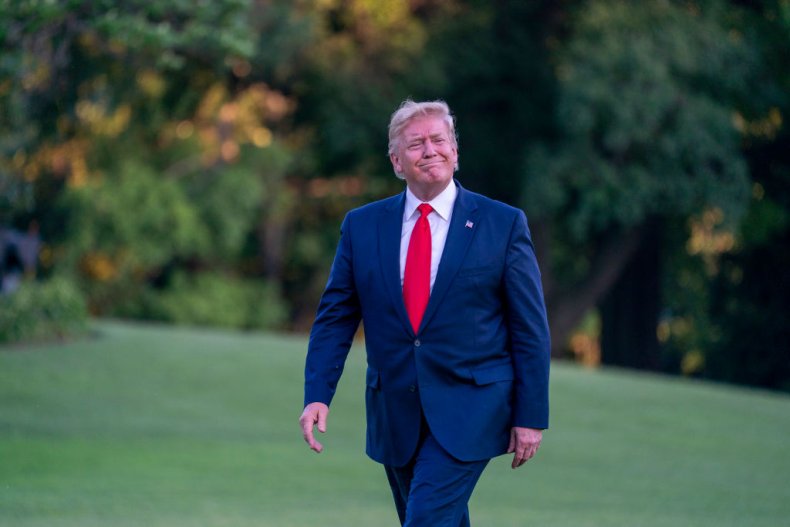 Although the total cost of the Independence Day event is not yet known, it comes at a time when the National Park Service faces a backlog of some $11 billion in maintenance. The Trump administration has also repeatedly called for cutting the National Park Service's budget, while also moving to eliminate key environmental protections for the lands set aside for conservation.
Trump has reportedly been uniquely involved in planning this year's annual Fourth of July celebration in Washington, according to The Post. In addition to being criticized for increasing costs for the event, the president has faced backlash for attempting to make himself the central focus of the celebration.
An op-ed published by The New York Times last month accused Trump of "hijacking" the Fourth of July festivities. "He is trampling a longstanding tradition of keeping these events nonpartisan — apolitical even — and focused on bringing the nation together," a member of the paper's editorial board argued.
The opinion piece pointed out that the last time a sitting U.S. president even participated directly in the Independence Day ceremony was Harry Truman back in 1951. Former President Richard Nixon later shared pre-recorded remarks that were aired on the National Mall in 1970.
Trump has proudly touted his involvement with this year's event, hyping the fact that he will present an address during the celebration, which will be marked with massive fireworks displays and the armored military vehicles along the National Mall.
"One of the biggest gatherings in the history of Washington, DC," the president wrote on Twitter back in February. He said it would be "A Salute to America," and would feature a "major fireworks display, entertainment and an address by your favorite President, me!"