'Irresponsible,' 'Overreaching,' 'Lawless,' 'Radical': GOP Hopefuls React to Obama Emissions Plan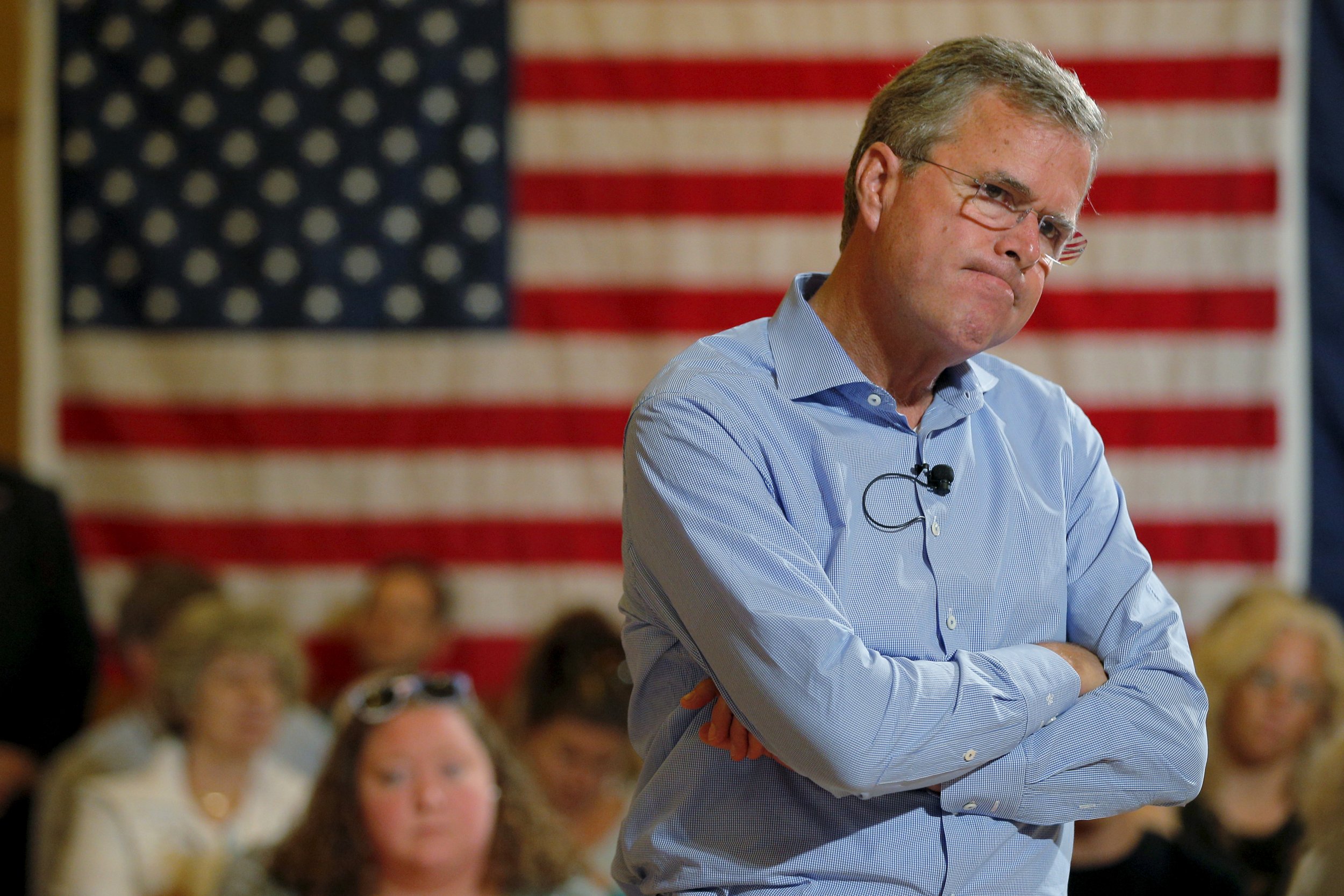 Republican presidential hopefuls have begun to weigh in on a new package of rules to rein in power plant carbon emissions proposed by President Barack Obama on Monday. Short version: They don't like it.
The "Clean Power Plan," as it's called, will require states to reduce emissions so that by 2030 national carbon emissions will drop by an expected 32 percent below 2005 levels, a steeper cut than the one ina previous version of the plan, released last year.
Much of the criticism has been about cost. Republicans argue that since coal is cheaper than other, greener forms of energy, reducing reliance on the former will necessarily increase the costs to taxpayers.
Former Florida Governor Jeb Bush, who is campaigning for the Republican nomination for president, called the plan "irresponsible and overreaching" in a statement on his website Monday. "The rule runs over state governments, will throw countless people out of work and increases everyone's energy prices," he said.
Florida Senator Marco Rubio, who is also seeking the Republican nomination, echoed Bush's comments at a gathering of donors in California on Sunday, according to The Huffington Post. "It will make the cost of electricity higher for millions of Americans.... If you're a single mom in Tampa, Florida, and your electric bill goes up by $30 a month, that is catastrophic," he said.
Texas Senator Ted Cruz called the plan "lawless and radical" in a statement. It "will cause Americans' electricity costs to skyrocket at a time when we can least afford it," the presidential hopeful added.
"Obama's plan should be called Costly Power Plan because it will cost hard-working Americans jobs and raise their energy rates," wrote Wisconsin Governor Scott Walker in a signed tweet.
Former Arkansas Governor Mike Huckabee also reacted on Twitter. "Obama's carbon crusade shows he's more committed to confronting American coal miners than Iranian clerics who chant 'Death to America,'" Huckabee wrote.
Donald Trump, who leads in the polls ahead of Thursday night's first Republican debate, has not reacted publicly to the proposed rules.
States will be required to start meeting emissions standards by 2022. Major coal producers, meanwhile, have begun to side with Republicans against Obama. Murray Energy, an Ohio-based coal-producing company, has filed five lawsuits against the Obama administration over the proposed plan. Other producers argue that the plan will adversely affect the reliability of the power grid.
The Obama administration has argued that the plan, rather than costing taxpayers, will save money and create jobs in the long term. "Under the Clean Power Plan, by 2030 renewables will account for 28 percent of our capacity, up from 22 percent in the proposed rule. Due to these improvements, the Clean Power Plan will save the average American nearly $85 on their energy bill in 2030, and save consumers a total of $155 billion through 2020-2030, reducing enough energy to power 30 million homes," says a fact sheet released Monday by the White House.