When Are Stimulus Checks Being Deposited Into Bank Accounts? What You Should Know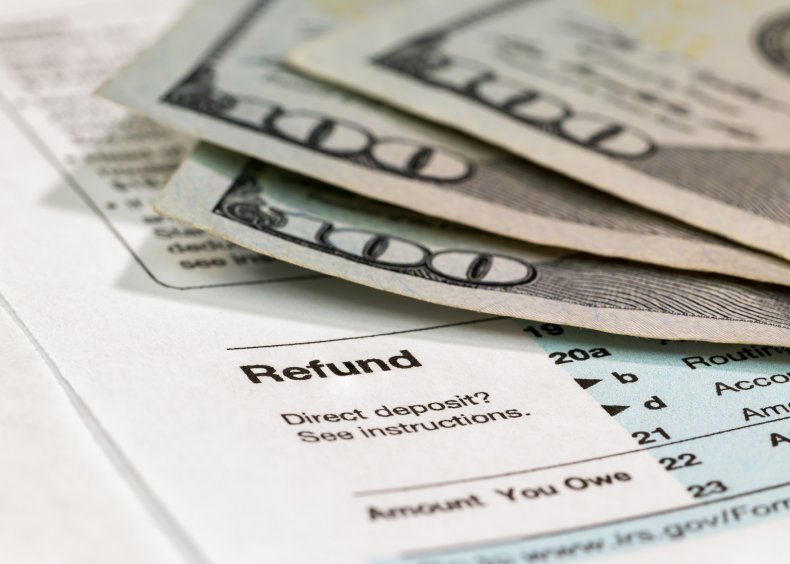 The Internal Revenue Service is expected to begin processing stimulus payments and eligible taxpayers could receive deposits as soon as early next week, the Treasury Department, which oversees the agency, told Newsweek.
According to an internal IRS memo obtained by The Washington Post, the tax agency is planning "to generate electronic checks" today, though it will apparently take several days before those payments are reflected in account balances. The checks are part of the recent $2 trillion relief package designed to stimulate an economy stalled by the global coronavirus pandemic.
Direct deposits, the most immediate method, will be used for taxpayers whose banking information the IRS has on file. According to IRS statistics, 82 percent of taxpayers received refunds through direct deposit in 2019.
However, this still leaves tens of millions of taxpayers whose banking information is not readily accessible to the IRS without the expedient relief that Congress intended.
The IRS anticipates finalizing 60 million payments through direct deposit over the next several days, according to a memo prepared by the staff of the House Ways and Means Committee, which has jurisdiction over tax issues.
Social security beneficiaries with direct deposit information on file, who have not filed tax returns over the past two years, will receive their deposits in the second tranche of payments directly afterward.
The stimulus money begins with a $1,200 check for individual filers earning up to $75,000 and a $2,400 check for married couples filing jointly who earn up to $150,000. Beyond these thresholds, the payments will be gradually reduced until they're phased out at the $99,000 level for individuals and the $198,000 level for couples without children.
Additional payments of up to $500 will be issued for filers with qualifying children.
The IRS is developing a portal for taxpayers to quickly provide the agency with direct deposit information for filers who traditionally receive their refunds via check, to help facilitate payments. It is expected to be launched by the end of April, or soon after.
Steven Mnuchin, the secretary of the Treasury Department, has said that many eligible Americans should expect to receive stimulus payments in the coming weeks.
Paper checks are not expected to be issued until the beginning of May, according to the Ways and Means Committee memo. And physical payments will be mailed "at a rate of about 5 million per week," starting with the lowest income earners. The IRS believes that it could take until mid-September for all of these payments to reach their recipients.
In an interview in late March, Mnuchin said that his "number one objective is now delivering to the American workers and American companies the needed money that will put this economy in a position where it gets through the next eight to 10 weeks."
The CARES Act, the massive stimulus package which authorized the payments, is the third such COVID-19 relief bill to be passed by Congress. In early March, President Donald Trump signed into law a preliminary relief package to help shore up the administration's public health response.
A second measure provided for mandatory paid sick leave at companies with fewer than 500 employees, though various exemptions leave the share of American workers who might enjoy the law's benefits at around 25 percent, at most, according to the Bureau of Labor Statistics.
Updated 2:25 ET, with additional information from an internal Ways and Means Committee memo.