When Will Social Security Recipients Get Third Stimulus Checks? Latest IRS Updates
The IRS is issuing its second batch of third stimulus payments this week. However, a payment date for those receiving Social Security and other federal benefits has yet to be announced.
The federal body said Monday that more information on when federal benefits recipients can expect their stimulus funds will be provided "as soon as it becomes available."
Similar to the first and second round of stimulus payments, "Social Security and other federal beneficiaries will generally receive this third payment the same way as their regular benefits," the IRS said Monday.
Federal benefits are usually issued to recipients via their Direct Express card account.
Direct Express and the Social Security Administration (SSA) have not provided further updates on when Social Security recipients can expect their third stimulus funds.
What the IRS says
In a statement on Monday, the IRS advised it is "working directly with the Social Security Administration, the Railroad Retirement Board, and the Veterans Administration to obtain updated 2021 information for recipients to ensure it is sending automatic payments to as many people as possible.
"More information about when these payments will be made will be provided on IRS.gov as soon as it becomes available," the statement said.
Those who didn't file a tax return but received Social Security retirement, survivor or disability benefits (Social Security Disability Insurance/SSDI), Railroad Retirement benefits, Supplemental Security Income (SSI) or Veterans Affairs benefits will "automatically" be paid their stimulus funds.
However, some recipients of federal benefits may need to file a 2020 tax return even if they don't usually file taxes.
"If your third payment does not include a payment for your qualified dependent who did not receive a third payment, you must file a 2020 tax return to be considered for an additional third payment even if you don't normally file," the IRS explained on March 4.
The federal body said Monday: "People in this group should file a 2020 tax return to be considered for an additional payment for their dependent as quickly as possible."
What Direct Express says
Direct Express continues to advise account holders to view the IRS website for the latest information on stimulus payments.
On Monday, the company tweeted: "Thanks for your patience. We are experiencing longer than normal DE call center wait times. For the most current information on individual stimulus payments, the IRS encourages using the 'Get My Payment' portal."
In a tweet on March 16, the company said it did not have "specific information on timing" but "most people will receive their stimulus payments within the next few weeks."
Only current Direct Express cardholders can receive their third stimulus payments on their cards. Those who currently don't have a Direct Express card cannot sign up for one now to receive their stimulus payments, Direct Express said on March 15.
Stimulus payments sent to Direct Express accounts that were recently closed "will be returned and the IRS will reissue the payment," the company said.
What the Social Security Administration says
The SSA has not provided an update on third stimulus payments.
On March 12, the SSA website advised: "We will add helpful Q&As to this page soon, like we did for each of the first two rounds of EIPs [Economic Impact Payments].
"If you still subscribe to receive updates from us when we update our EIP1 and EIP2 pages, we will automatically add you to a subscription list for this new EIP page," the SSA said.
Newsweek has contacted the SSA and U.S. Department of the Treasury for comment.
17 million direct deposits to be made by Wednesday
The IRS is issuing around 17 million direct deposits with an "official pay date" of March 24. It is also mailing around 20 million checks and debit cards in its latest batch of stimulus payments, according to a banking industry official quoted by The Washington Post.
The latest payments began processing on Friday and some people "may see the funds in their accounts earlier, potentially as provisional or pending deposits," the IRS said Monday.
Those who don't receive their direct deposit by March 24 are advised to "watch the mail carefully" in coming weeks for either a paper check or a prepaid debit card, as "a large number of this latest batch of payments will also be mailed," the federal body noted.
Additional stimulus payments are expected to be made "on a weekly basis going forward" and the "vast majority" will receive their funds by direct deposit.
"The IRS and the Bureau of the Fiscal Service leveraged data in their systems to convert many payments to direct deposits that otherwise would have been sent as paper checks or debit cards. This accelerated the disbursement of these payments by weeks," the federal body said.
To check the status of your stimulus payment, see the Get My Payment tool at the IRS website.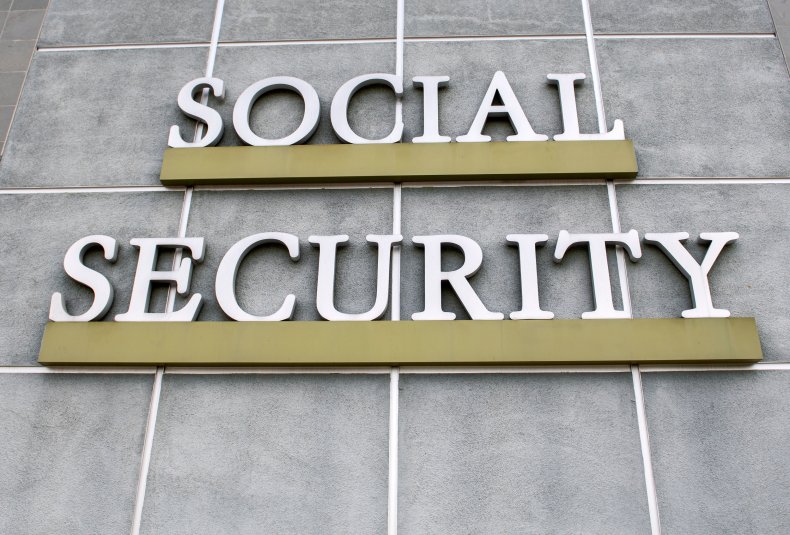 The graphic below, produced by Statista, illustrates the composition of the $1.9 trillion stimulus package.