Irving Standoff: SWAT Team Responds to Hostage Situation in Las Colinas, Texas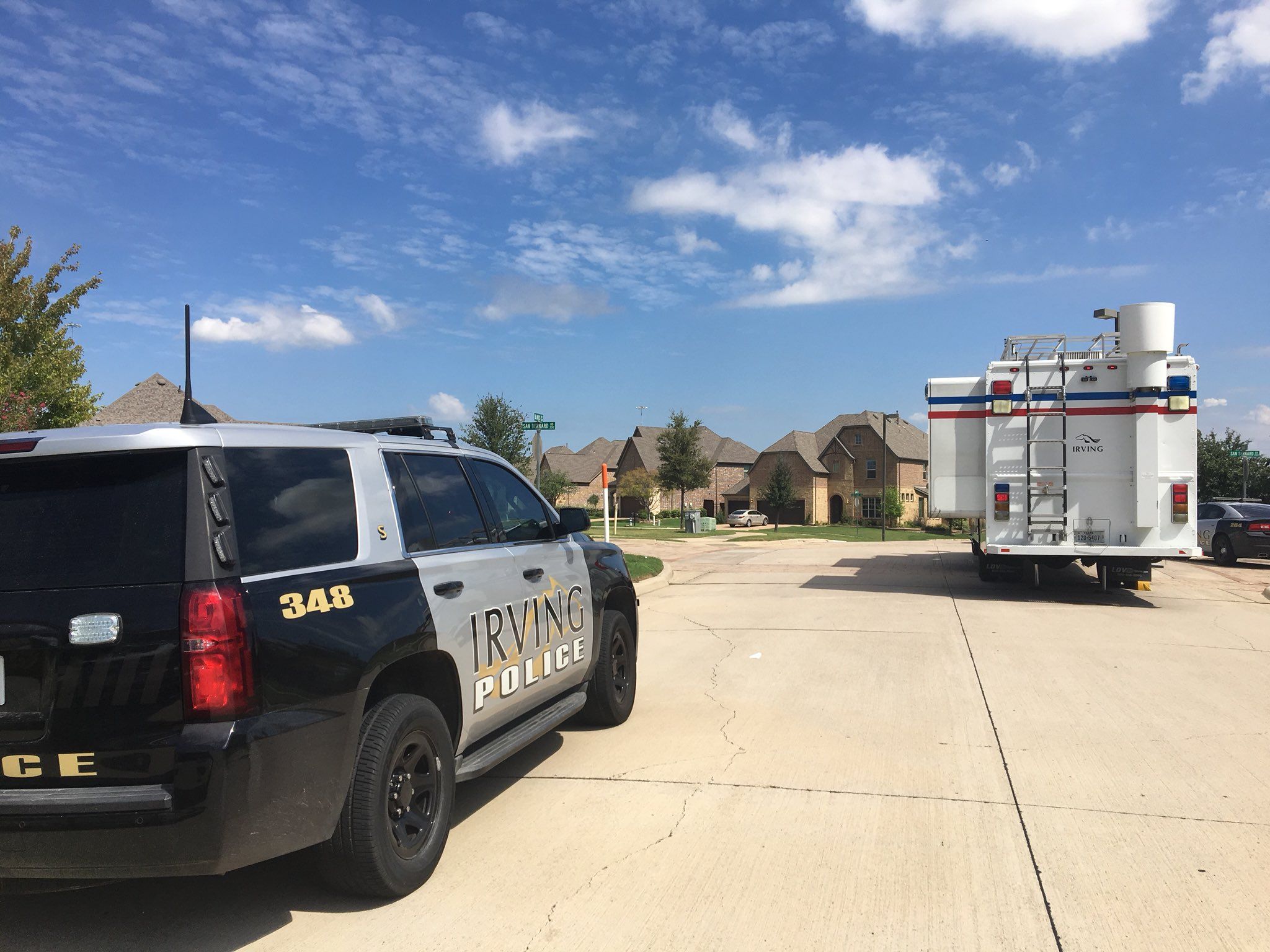 The Irving Police Department went to a house in the Las Colinas area of Irving, Texas, on Monday, after an armed man reportedly took multiple people hostage.
Shortly before 10:00 a.m. GMT, the Irving Police Department tweeted that the department was working on a barricaded-person call and asked that people avoid the area. Police were alerted of the incident when someone in the neighborhood called to report hearing gunshots fired inside the house.
Around 11:00 a.m. GMT, one person came out of a backyard shed, according to KXAS. Police spokesman James McLellan told KXAS that four others were freed shortly before noon. The department later tweeted that all known hostages had been accounted for and there were no injuries.
The man was still inside the house, and police attempted to contact him in order to bring a peaceful conclusion to the standoff. McLellan toldThe Dallas Morning News that the suspect had no known relationship to the home or hostages, and that the SWAT team was formulating a plan to take him into custody.
Law enforcement officers interviewed the hostages after they'd safely escaped.
Police officers told KTVT that some of the neighboring homes had been evacuated but that residents should be safe as long as they stay indoors and keep their windows and doors locked. A bomb squad was brought in as a precautionary measure, although the SWAT team did not believe the suspect had any explosives.
Las Colinas is a residential and commercial community, according to the city's website. Comprised of condominiums and single-family homes, the area also features golf courses, hotels and a number of commercial spaces, including the Toyota Music Factory.
The house where the standoff took place is on the 300 block of San Marcos Drive, just off President George Bush Turnpike, which was named after former President George H.W. Bush.
This is a developing story and will be updated as more information becomes available.