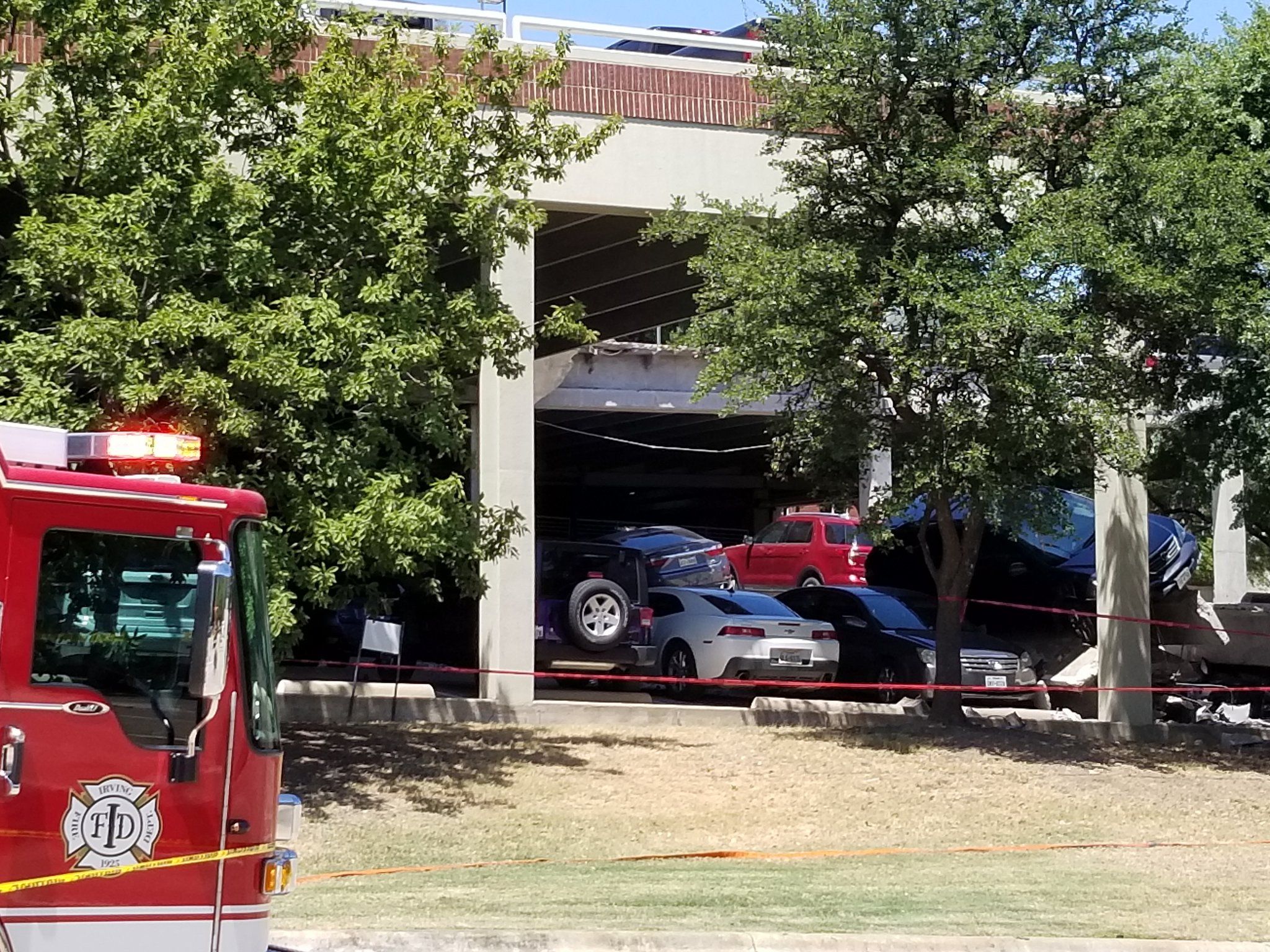 Police and fire officials responded to a parking garage collapse Tuesday in Irving, Texas, where 21 vehicles were expected to be involved.
The fire department got the call for the collapse at 4545 Fuller Drive at 11:32 a.m. CDT, according to a statement from the department. The statement also said that there were no injuries to civilians or first responders, but additional searches were underway to double check for victims.
Aerial video of the garage from WFAA showed the top floor of the garage collapsed and on the floor below it with cars toppled and damaged from the fall.
Rescue teams were using search dogs to look for any possible survivors trapped in the rubble beneath the collapse and the cars, according to WFAA. The K-9 unit found that there was nobody in the garage at the time of the collapse and there were no, according to a reporter on the scene with WBAP.
The cause of the collapse remained unknown. Because many of the cars involved were destroyed or at the least, damaged, it was remarkable that nobody was found dead or injured.
Those who had vehicles in certain parts of the garage that were not affected were able to retrieve those vehicles Tuesday. The fire department had only partially closed the part of the facility that suffered the collapse and an extended buffer area around it off limits. Other areas were open, an Irving police officer told Newsweek.
A 2012 garage collapse in Miami killed four construction workers. Construction on that garage began in January of 2012 on the Miami Dade College campus in Doral and was near completion when it partially collapsed, the Miami Herald reported.
Four people died and seven were injured due to that collapse and a settlement was reached in 2015 that allowed to school to build a new garage in the collapsed one's place that was deemed safe by the campus.
In 2017, a parking garage in the Bronx in New York City collapsed early in the morning on a Sunday. The second story of that garage had collapsed onto the lower floor. There was nobody in the building at the time other than an employee who was not injured, WLNY reported.