Who Is Isaiah Stokes? 'Power' and 'Law & Order: SVU' Actor Charged With Murder
Isaiah Stokes has been charged with second-degree murder and two counts of criminal possession of a weapon in the second degree.
The news broke on Friday, July 16, the day after he attended the world premiere of the latest Power spinoff series Power Book III: Raising Kanan, according to USA Today. If convicted, Stokes faces 25 years to life in prison.
Queens District Attorney Melinda Katz announced the charges on Friday, July 16.
"Stokes, of 62nd Road, Jamaica, was arraigned this morning before Supreme Court Justice Kenneth Holder," said the Queens District Attorney Office's statement.
According to the statement, on February 7, 2021, CCTV footage allegedly shows Stokes at approximately 2:45 p.m. approaching the driver's side of a parked car.
Stokes then allegedly fired his gun directly into the car. The victim, Tyrone Jones, 37, died of his injuries, according to the statement.
The press release reads: "According to the charges, said DA Katz, around 2:45 p.m. on February 7, 2021, video surveillance footage showed the defendant exiting a vehicle parked near the intersection of Linden Boulevard and 200th Street and then approaching the driver's side window of a white Jeep Grand Cherokee which was parked in front of 200-08 Linden Boulevard.
Katz said in a statement: "The defendant is accused of unloading nearly eleven shots during this brazen afternoon shooting.
"Gun violence is all too prevalent in our neighborhoods. We will not allow it to become the norm."
Stokes is set to appear in court on Monday.
Newsweek has approached Stokes' representatives for comment.
Who Is Isaiah Stokes?
Isaiah Stokes is an actor and musician, who has been on screens since the mid-2000s.
He is known for playing Mozzy in Power Season 6, episode 7. Mozzy was killed by LaKeisha (played by La La Anthony) at her hair salon.
Stokes also starred in an episode of Law & Order: Special Victims Unit (SVU) in 2009 and in an episode of Boardwalk Empire in 2011.
He then went on to play Paul in The Americans, alongside Keri Russell and Matthew Rhys.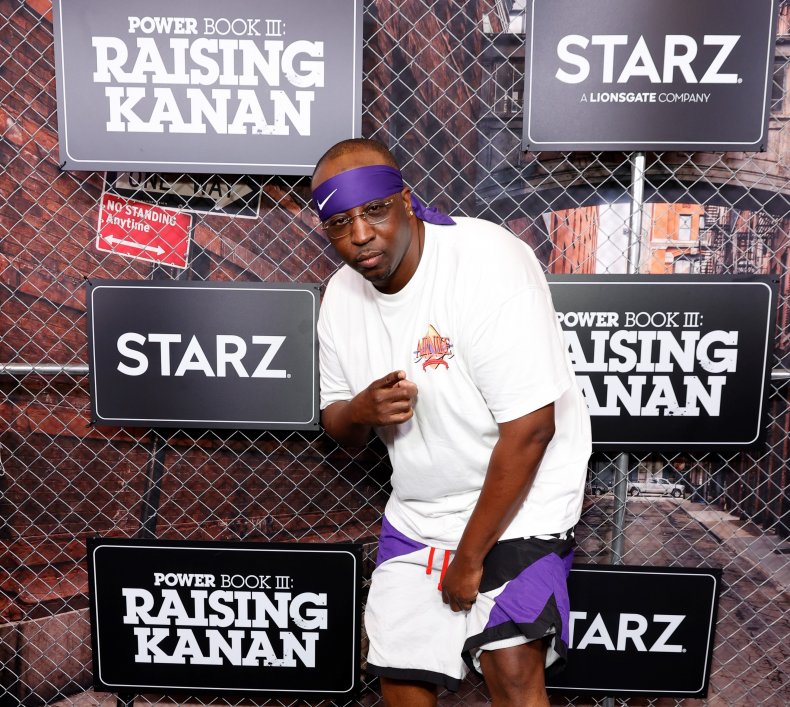 His other credits include Rescue Me, Louie and the movie Boy Wonder.
Stokes is also known for his music career, performing under the moniker I$AIAH.
Stokes will not be appearing in the latest Power spinoff, Power Book III: Raising Kanan.
The series is set in the 1990s and follows the early years of Kanan Stark, who was played by Power's executive producer Curtis "50 Cent" Jackson in the original series.
In the spinoff series, a younger Kanan is played by 20-year-old Mekai Curtis.
Power Book III: Raising Kanan airs Sundays on Starzplay.