ISIS Abuses and Militia Revenge Attacks Paint Grim Picture of Mosul Offensive: Amnesty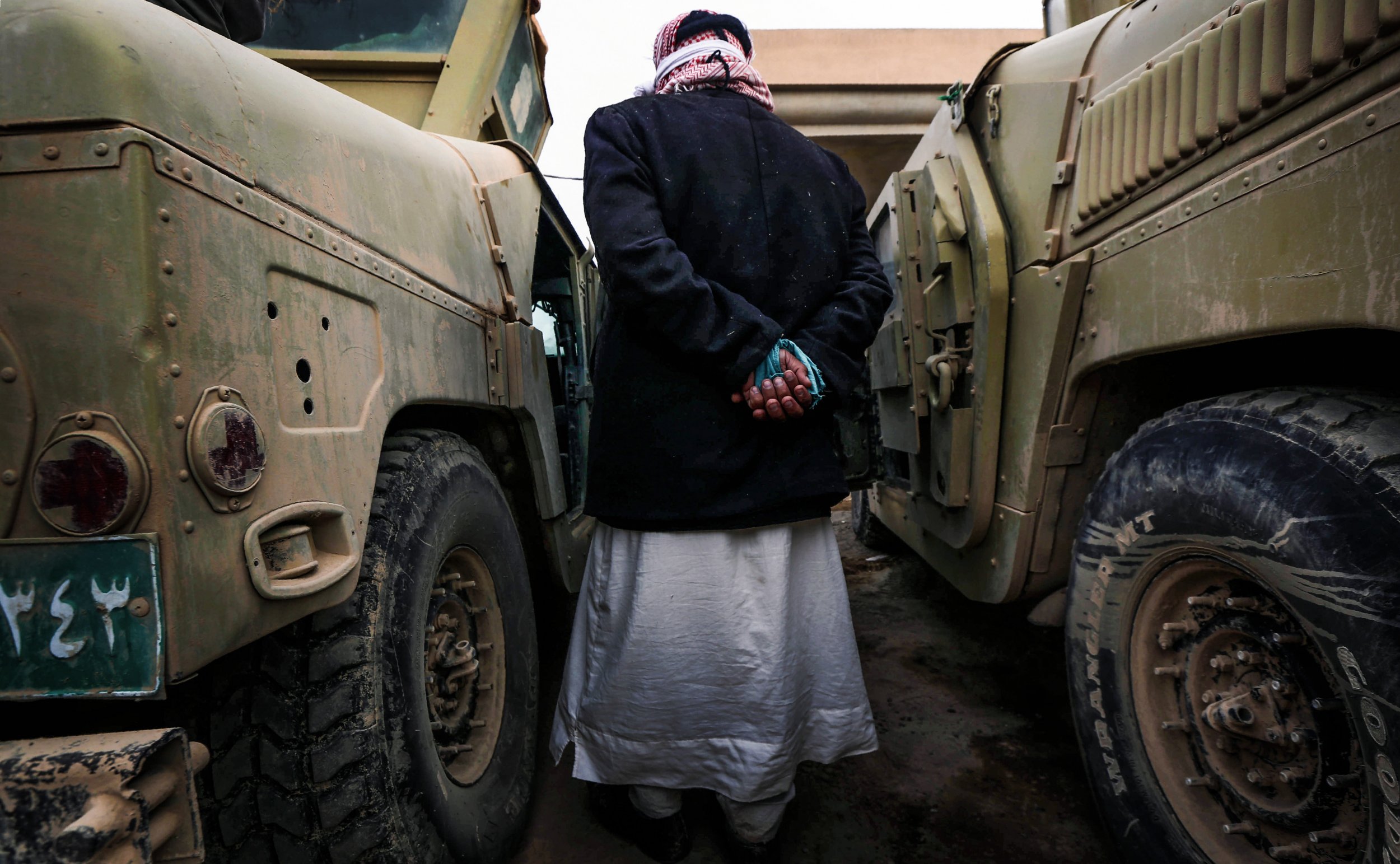 As the battle to recapture Mosul from the grip of the militant group calling itself the Islamic State (ISIS) has unfolded in recent weeks, gruesome details have emerged of the group's brutal rule.
From reports of the discovery of a mass grave containing the bodies of 300 former police officers to the use of chemicals in attacks, there appears to be no end to the unimaginable horrors civilians have been forced to endure at the hands of ISIS.
Adding to its catalogue of war crimes and crimes against humanity, as IS loses more ground its fighters are forcibly displacing civilians and callously using them as human shields in an attempt to thwart the advance of Iraqi forces.
"We lived in a nightmare for two years," said "Mohamed" (name changed to protect his identity), describing life under ISIS rule in Mosul. On one occasion, he was forced to watch the public stoning of a couple accused of adultery (zina).
"The [image] haunts me until today; seeing this woman in a full face veil with stones being flung at her head and blood gushing," he says.
Each of the civilians who had escaped from ISIS-held towns and villages, whom we met during a three-week Amnesty International research trip to northern Iraq, had truly harrowing stories to tell.
One man described the gruesome aftermath of a deadly ISIS suicide attack targeting an army Hummer on the street where he lived in eastern Mosul: "The fridge flew across our house from the power of the blast…My family was lucky to come out alive, but two neighbors' houses crumbled, crushing all those inside…I could see human flesh in the rubble."
In al-Qayyarah, a town south of Mosul, Amnesty International gathered evidence pointing to an apparent chemical attack by ISIS on October 6. Eyewitnesses said projectiles emitting a yellowish oily liquid with a strong garlic or onion smell landed on a local cafe and a family home. Those exposed suffered eye irritation, breathing difficulties, itching, skin redness, and eventually developed blisters. Two chemical weapons experts consulted by the organization confirmed these symptoms are consistent with sulphur mustard exposure.
A four-year-old girl injured during the attack was in a relative's garden at the time. "We didn't know these were chemicals, so we just washed her with water. The next day, she started developing blisters. They were small at first, and then grew larger and she was in a lot of pain," her father said, adding that they could not afford proper medical treatment for her.
After years of hearing reports and documenting atrocities committed by ISIS in Iraq, Syria and Libya, these terrifying accounts are no longer surprising, but they remain shocking. However, ISIS fighters are not the only ones committing abuses in Iraq and civilians who have escaped the horrors of ISIS rule since the Mosul operations started have not always found protection in the places where they sought sanctuary.
Amnesty International found evidence that suggests that government-backed militias known as the Popular Mobilization Units (PMU) and Tribal Mobilizations (TM) (Sunni militias, who mostly belong to their own tribes) have subjected fleeing civilians to revenge attacks, apparently because they hold them responsible for ISIS atrocities.
Residents of villages in Mahalabia and Bartalla sub-districts outside Mosul said they were beaten and insulted by fighters they assumed to belong to the PMU, based on their flags and uniform insignia.
A father-of-three who escaped from his village on 4 November described how fighters separated men and boys between the ages of 15 and 45 from the rest of the villagers before threatening and humiliating them: "The Hashd (PMU)…made us undress…and told us to line up and put our hands on the shoulders of the person in front…we were then made to walk, while they insulted us, called us Daesh [an alternate name for ISIS] and forced us to bark like dogs and make donkey noises."
He also said fighters threatened to kill them and one waved a hatchet in the air at them menacingly. He said they were told this was "revenge for the Speicher massacre"—the execution-style killing of some 1,700 Shi'a military cadets by ISIS in June 2014.
Related: Iraqi forces liberate half of eastern Mosul as ISIS civilians executions continue
Villagers who fled from the Bartalla sub-district said that up to 60 men were detained in one room inside a school by PMU fighters from the Shabak minority. Eleven men suspected of being ISIS members were then singled out for beatings with metal rods.
Other residents from villages and towns south of Mosul told Amnesty International that fighters with the Tribal Mobilizations looted and damaged their homes or subjected them to arbitrary detention, torture and other ill-treatment, accusing them of supporting ISIS.
Some militia fighters bragged to Amnesty International researchers about blowing-up "Daesh" homes and punishing fighters and their relatives for their crimes.
Unless Iraqi authorities promptly rein in militias, removing those suspected of abuses from duty, there are real risks that militias will be further emboldened to take the law into their own hands and mete out revenge punishments against those they perceive to have supported or sympathized with ISIS.
The countless victims of ISIS crimes deserve justice and redress for the horrific abuses they have suffered. However, carrying out revenge attacks as vigilante "justice" does them a tremendous disservice. It also risks perpetuating the cycle of violations and injustice long after the battle for Mosul ends.