ISIS Accused of Beheading 11 in Libya as Jihadis' Strength Grows in North Africa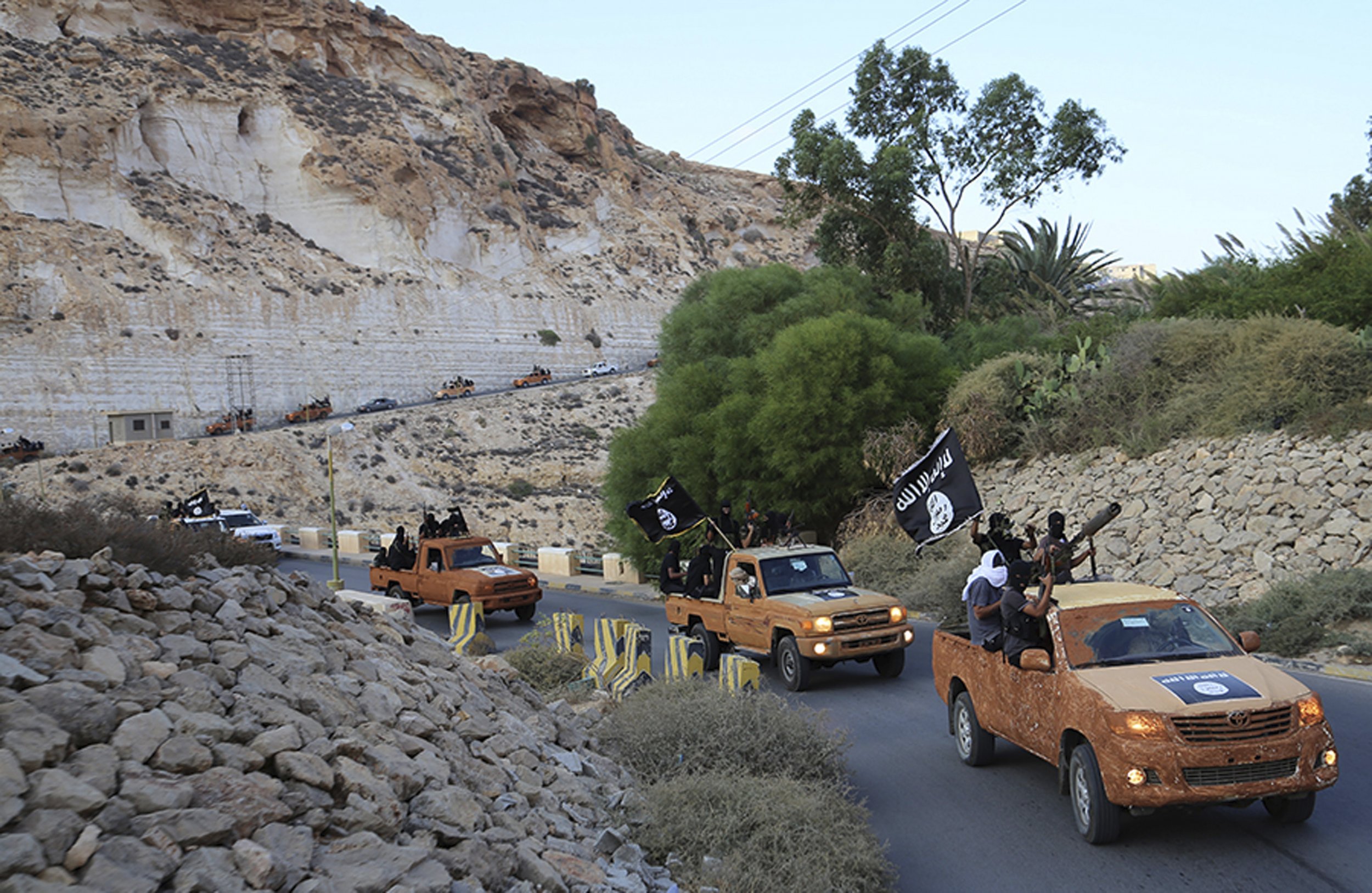 At least 11 people have been beheaded in southern Libya following an attack apparently carried out by the Islamic State militant group (ISIS).
Nine fighters loyal to the Libyan National Army (LNA), the force aligned with Libya's eastern government, and two civilians were executed following an assault on a checkpoint 300 miles south of the Libyan capital, Tripoli, in Jufra.
No group has claimed responsibility for the killings, but according to Agence France-Presse, LNA spokesman Colonel Ahmed al-Mesmari, ISIS carried out the gruesome attack.
The onslaught against the LNA forces, under the command of Gaddafi-era General Khalifa Haftar, comes as Libyan military sources warn ISIS is regrouping following catastrophic defeats in December 2016.
Related: African migrants smuggled into Libya sold at 'Modern-Day Slave Markets'
The Times of London reported there were now believed to be 1,000 ISIS fighters in Libya. While the number is a fraction of the 6,000 said to be present in the country when ISIS was in its ascendency in Libya in 2015, the militants are said to be expanding.
Forces loyal to Tripoli's western government, which ousted ISIS from its stronghold of Sirte in December 2016, have said the jihadis are attempting to regroup to the southwest of the city, close to the scene of the beheadings.
"They are looking for a new haven in the central region, the number is increasing bit by bit by the hundreds," a spokesman for the anti-ISIS forces said.
Following ISIS' defeat in Sirte, the U.S. military said it killed more than 80 militant fighters in air strikes. Among those killed were said to be individuals plotting attacks in Europe.
In 2014, at the start of Libya's civil war, widespread anarchy in Libya provided a breeding ground for ISIS and allowed the black market trade in guns, petrol and people to flourish in the North African nation.
Similar conditions now continue in Libya's lawless south, where forces loyal to the eastern and western governments trade territory in sporadic fighting.
In June, the LNA seized key strategic positions in Jufra from opposing forces, the Benghazi Defense Brigades coalition. The group, some of whose forces have been aligned with Al-Qaeda in the past, includes a wide variety of Islamists with competing allegiances.