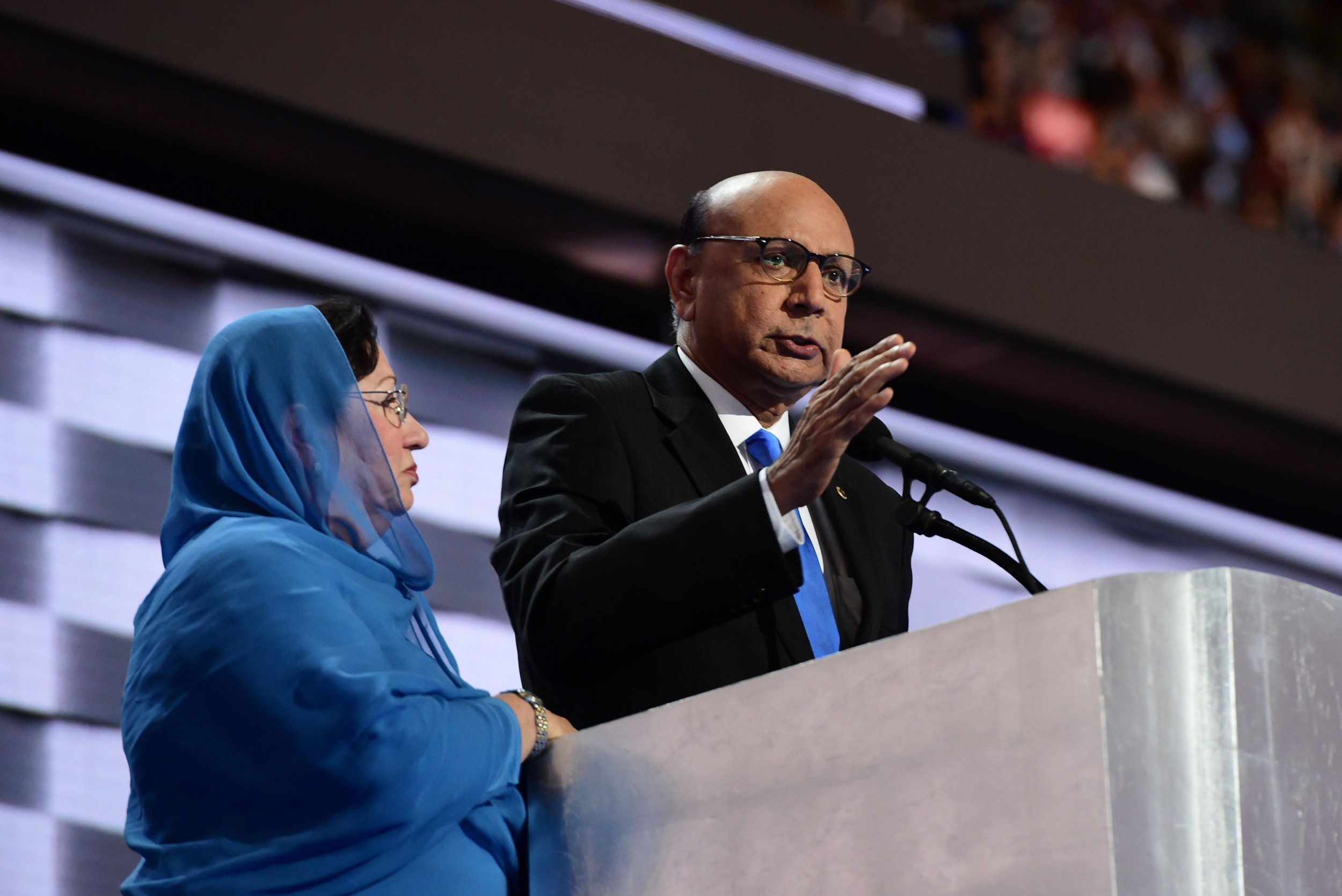 On the same day that Donald Trump lambasted the parents of fallen U.S. soldier Capt. Humayun Khan, the Islamic State militant group (ISIS) condemned the Muslim killed in a 2004 bomb attack in Iraq as an "apostate."
The group released its latest issue of Dabiq, showing a picture of Khan's grave in Arlington National Cemetery alongside the caption "Beware of dying as an apostate," on Sunday.
The image is accompanied by an article written by an "American convert in the Islamic State" who remains unidentified. The post calls on Muslims to reject the West and to immigrate to ISIS-held territory or conduct their own attacks in their home countries.
"Reject these calls to disunity and come together. Live the life of Islam, for which you have already left the path of falsehood," the militant wrote, according to Reuters. "You are behind enemy lines, able to strike them where it hurts them most."
Khan died in a car bomb blast after telling soldiers in his unit to stand back while he inspected the vehicle. The U.S. awarded him the Bronze Star and Purple Heart after his death.
ISIS's focus on Khan comes after his father Khizr gave a speech at the Democratic National Convention on Thursday, speaking about his son's sacrifice in the U.S. military and condemning Trump for his proposal to outlaw Muslims from entering the country.
"If it was up to Donald Trump, he never would have been in America," he said. "He vows to build walls, and ban us from this country."
Khan, of Pakistani origin and a Muslim, questioned if Trump had read the U.S. constitution, bringing about an irritated response from the Republican presidential candidate that drew criticism from both Republican and Democratic quarters.
Trump said that Khan's father had "no right" to make assertions about him in front of millions of people at the convention. In a later interview with ABC's George Stephanopoulos aired on Sunday, he took aim at Khan's mother, saying that "she had nothing to say." He then suggested that "maybe she wasn't allowed to have anything to say."
He continued his defense against the father of Khan's comments on Sunday, tweeting: "Captain Khan, killed 12 years ago, was a hero, but this is about RADICAL ISLAMIC TERROR and the weakness of our 'leaders' to eradicate it!"