ISIS Affiliate Abu Sayyaf Sets Beheading Deadline for German Hostage Jurgen Kantner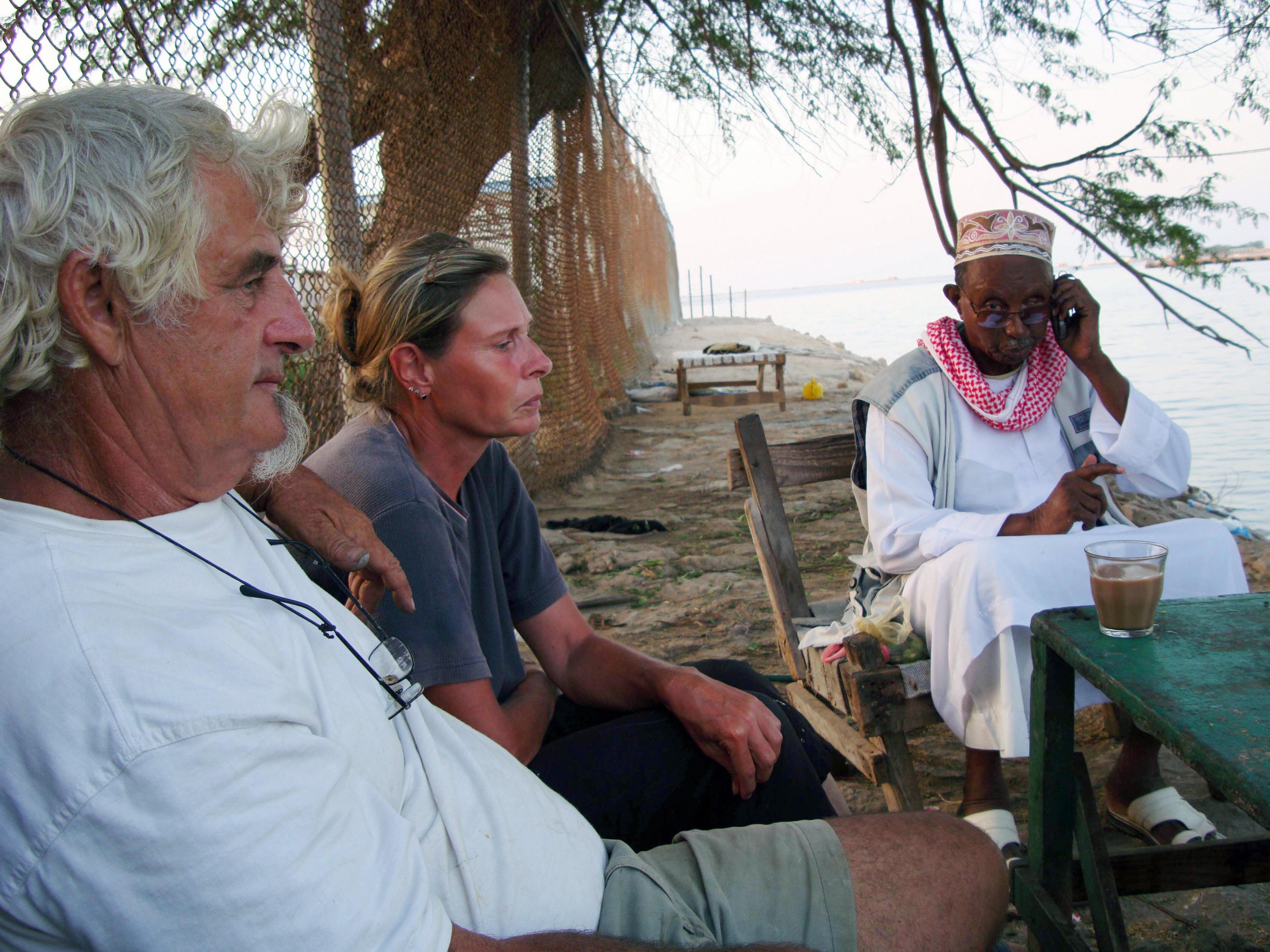 Abu Sayyaf, a Filipino militant group that has pledged allegiance to the Islamic State militant group (ISIS), released a new video Tuesday, threatening to kill a German hostage if they are not paid a $600,000 ransom.
The group, which operates in the southern Philippines, released the video via the encrypted messaging app Telegram. It showed 71-year-old German national Jurgen Kantner pleading for his life.
"If their demand of 30 million pesos is not met by Feb 26, at 3pm, they will behead the hostage and post it on social media," subtitles on the video read, The Straits Times reported. It said the video was a "final ultimatum" for funds in return for Kantner's life.
Abu Sayyaf kidnapped Kantner from his 53ft yacht, The Rockall, sailing off the coast of the southern Philippine province of Tawi-Tawi in November, killing his wife, 59-year-old Sabine Merz, after she reportedly opened fire on the hijackers with a shotgun.
Read more: Who Are the Filipino Militant Group Abu Sayyaf?
Kantner had last appeared in a video that the group released January 11.
Abu Sayyaf executed two Canadian nationals last year, Robert Hall and John Ridsdel. The militants kidnapped the pair, along with a Filipina, Marites Flor, and Norwegian national and hotel manager Kjartan Sekkingstad, from a resort of the southern Samal Island.
The Kanters had a passion for sailing and had faced kidnap once before. In 2008, Somali pirates kidnapped them, holding them captive for 52 days before they were released after a ransom payment.
In an interview with AFP news agency after their release from Somali captivity, Kantner said: "Why should I return to Germany, where I have nobody? After 32 years on my boat, I have lost all contact with them."
Germany is one of several Western European countries that pays ransoms, unlike the resolute anti-ransom stances of the U.S. and Britain. When Abu Sayyaf kidnapped another German couple yachting in the waters off of the southern Philippines, they were released for what the group said was a ransom payment of $5.1 million.
The separatist group's primary aim is to create a state under radical Islamic law in the southern Philippines for the Moro People, part of the country's Muslim minority group, using fear and violence to achieve its goal.
But many of its acts appear to have been driven by financial gain, such as kidnappings followed by ransom demands, as seen in the cases of the Canadian nationals and Kantner. It is uncertain if the push by the group for financial reward is a bid to further its political aims or to line the pockets of the leaders of its various units.
The Philippine military is waging a military offensive against the group, as ordered by strongman President Rodrigo Duterte, and reportedly wounded the group's leader Isnilon Hapilon last month.