ISIS In Afghanistan: Suicide Bomber Attacks Shiite Mosque In Kabul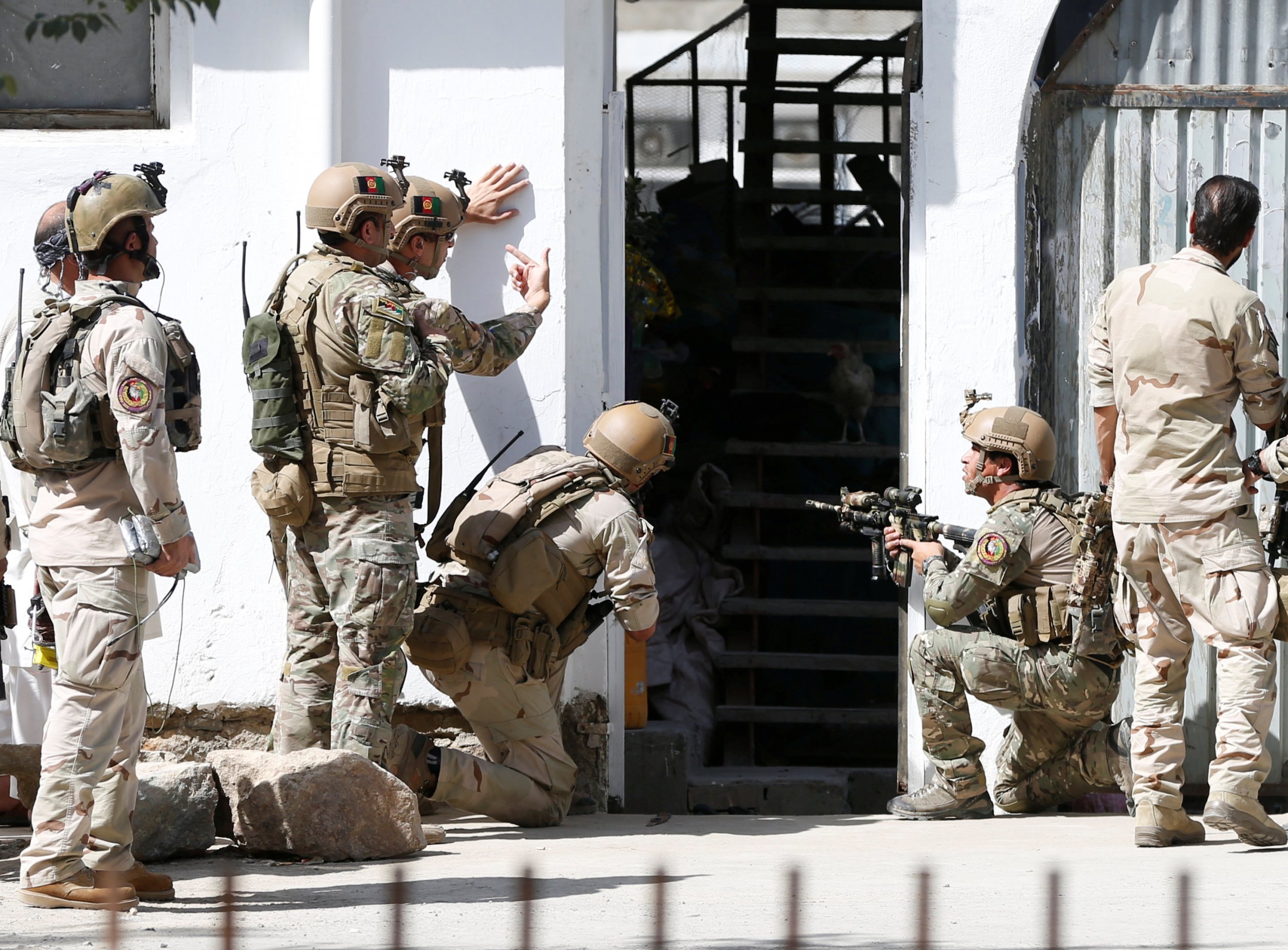 A suicide bomber and gunmen disguised in police uniforms attacked a Shiite mosque in the Afghan capital of Kabul Friday, killing at least 14.
It comes just one day after the top U.S. military commander in the country vowed to crush the Islamic State militant group (ISIS) and urged the Taliban to join peace talks.
Reuters reported the suicide bomber detonated himself at the gate of a mosque in the in the north of the city as other attackers stormed the building. The mosque was packed with worshippers for Friday prayers. At least two policemen were killed and eight wounded in the blast and ensuing fighting, the Afghan Ministry of Interior said.
Read More: As Trump Announces Troop Surge, Here Are Six Blunders the U.S. has Made in Afghanistan
Witnesses at the scene said the assailants threw grenades. Police officials said a suicide bomber detonated himself at the gate.
Although no group has claimed responsibility for the attack, ISIS has regularly targeted Afghanistan's Shiite Hazara minority importing its tactics of stoking sectarian violence as it has done in Iraq and Syria.
The assault comes less than 24 hours after Donald Trump's top military commander in Afghanistan vowed to expunge ISIS and al-Qaeda from the country. Speaking in Kabul following a surge in troops numbers announced by the president Tuesday, General John Nicholson also told reporters the Taliban could not expect a military victory in the country.
"The Taliban cannot win on the battlefield, it's time for them to join the peace process," he said. "We will not fail in Afghanistan, our national security depends on that as well."
The United States has fought its longest ever war against the Taliban in Afghanistan since the 2001 invasion. The group also launched an attack in the hours following Nicholson's speech.
The Associated Press reported the Taliban have attacked a security outpost in southern Kandahar province, the insurgents former heartland, killing four members of the Afghan Army. The assault was repulsed by the security forces with the help of the Afghan Air Force.
After months of high-level meetings the Trump administration has indicated that the expansion of the military campaign will see an additional 4,000 U.S. troops deployed alongside the approximately 8,000 already in the country. In his speech outlining the surge, Trump railed against an exit from Afghanistan, despite criticizing Barack Obama for failing to take the U.S. out of the country.
Trump said more troops were required to close spaces that allow extremist groups to thrive.
"The consequences of a rapid exit are both predictable and unacceptable," he said. "A hasty withdrawal would create a vacuum that terrorists, including ISIS and Al-Qaeda, would instantly fill."