ISIS and Al-Qaeda Are Planning a 'New 9/11,' Security Chief Elaine Duke Warns
The Islamic State militant group (ISIS) and Al-Qaeda are planning more mass-casualty attacks on the level of the 9/11 hijackings, President Donald Trump's homeland security chief said on Wednesday.
Acting Secretary of Homeland Security Elaine Duke, speaking at the U.S. embassy in London, said that smaller, low-level attacks that include the use of everyday objects like knives and vehicles were designed to maintain their support while working on bigger attack targets.
"The threat is still severe," she said, according to The Times. "The terrorist organizations, be it ISIS or al-Qaeda or others, want to have the big explosion like they did on 9/11. They want to take down aircraft, the intelligence is clear on that."
"They are using small plots, and they are happy to have the small plots. Creating terror is their goal," she added.
"A bladed weapon attack causes terror and continues to disrupt the world, but that does not mean they have given up on a major aviation plot."
The group has inspired dozens of radical Islamists to launch attacks alone or in small cells across Europe and North America. The deadliest attack was in Paris on November 13, 2015, when an ISIS cell carried out shooting and suicide bomb attacks against a range of targets across the French capital.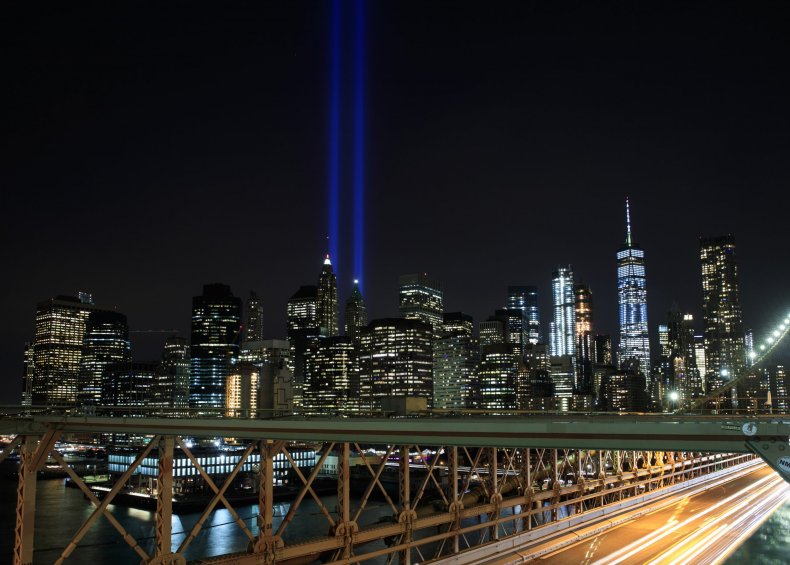 The group's supporters have also struck in Nice, San Bernardino, Orlando, Berlin, London and Manchester.
Her speech in London came a day after the chief of Britain's MI5 domestic security service warned that the threat of radical Islamist attacks in Britain was at its "highest tempo" in his three-decade-long career.
ISIS has claimed four attacks on British soil so far this year: a car-ramming attack on Westminster bridge in March, a suicide bomb blast at an Ariana Grande Manchester concert in May, a van-ramming and knife attack in London Bridge in June and a partial explosion on a subway train in West London in September.
The attacks killed 35 people and wounded dozens more. In another extremist attack, a man ran down Muslims outside a mosque in North London in June, killing one.
The threat level in Britain remains at 'severe,' meaning that an attack is likely. Some 800 British nationals traveled to fight for ISIS in Iraq and Syria; officials estimate that more than half of those have returned to the country.
To counter the threat of radical Islamist attacks, Trump has imposed a laptop and tablet ban on flights into the U.S. on several airlines and from certain airports. Government officials in both the U.S. and Britain are pressuring social media companies to do more to prevent radicalization of young, disaffected Americans and Brits.