ISIS in America: North Carolina Jihadi Pleads Guilty to Murdering Elderly Neighbor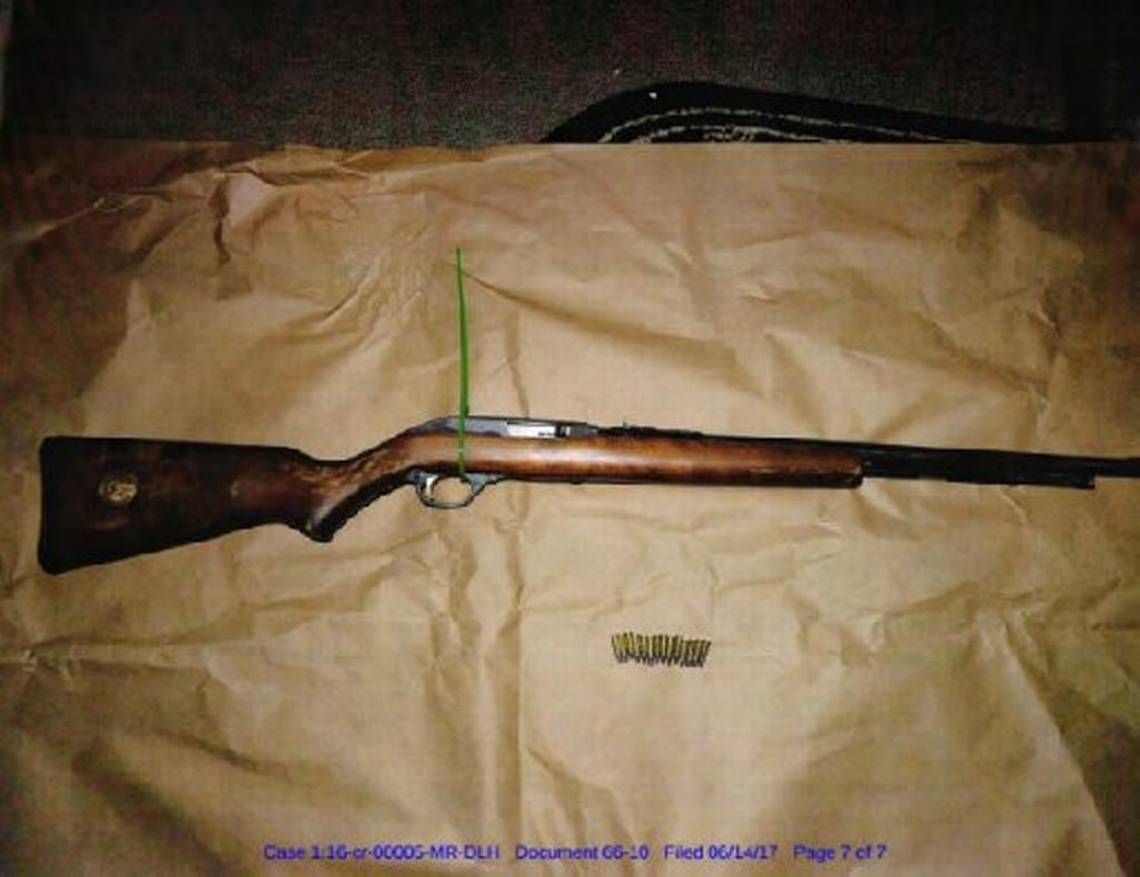 A man from North Carolina has pleaded guilty to the 2014 murder of his elderly neighbor as he slept in his home, after a court had earlier sentenced him to life for plotting a massacre in the name of the Islamic State militant group (ISIS).
At Burke County courtroom Monday, Justin Nojan Sullivan admitted shooting and killing his 74-year-old neighbor John Bailey Clark in December 2014.
Gruesome details of Sullivan's actions emerged during the trial. He took his father's rifle, traveled along his street to Clark's house, breaking in and shooting him in the head three times. Authorities discovered Clark's body in a grave next to the house.
Prosecutors agreed not to seek the death penalty in his case, his lawyer Victoria Jayne told the Associated Press. She said he had pleaded guilty as he "just wants to get this over with" and is "sort of anxious at this point of getting into the Federal Bureau of Prisons. He's very nervous about that."
Sullivan received a life sentence last month for plotting a mass murder attack in the U.S. in the name of ISIS. The U.S. Justice Department said in a statement that Sullivan was in touch with ISIS's top cyber chief, British national Junaid Hussain, also known as Abu Hussain al-Britani, who was killed in a U.S. airstrike in August 2015.
Authorities implicated him in the murder after they opened a counter-terrorism investigation after Sullivan's father contacted police in April 2015 and told them his son was desecrating religious items in their house.
An undercover FBI operation began, and Sullivan told an informant that he wanted to carry out a mass attack while his parents were not at home. He also sought to have his parents killed so they did not prevent the attack, offering money to the informant to carry out their killings. He sought to hit a soft target, such as a bar or a nightclub, potentially killing dozens or even hundreds. The FBI arrested him at his family home in June 2015.
"Sullivan is a convicted terrorist who plotted with now-deceased Syria-based terrorist Junaid Hussain to execute acts of mass violence in the United States in the name of ISIS," said Acting Assistant Attorney General for National Security Dana Boente.
"Sullivan was actively planning the mass killing of innocent people with an attack designed to inflict maximum casualties and maximum pain in the name of ISIS, a sworn enemy of our nation," she added. "Sullivan's allegiance to ISIS did not stop there."
He also planned to film and send a video of his deadly attack to Hussain and wanted to create a faction of ISIS known as "the Islamic State of North Carolina."
ISIS's chief spokesman Abu Mohammad al-Adnani, killed in an August 2016 airstrike in Syria, had called for western supporters of the group to target "crusaders" in public places, instead of hard targets such as military and government personnel and buildings.