Hero Journalist Saves Colleagues During ISIS Attack, Immediately Goes Back on Air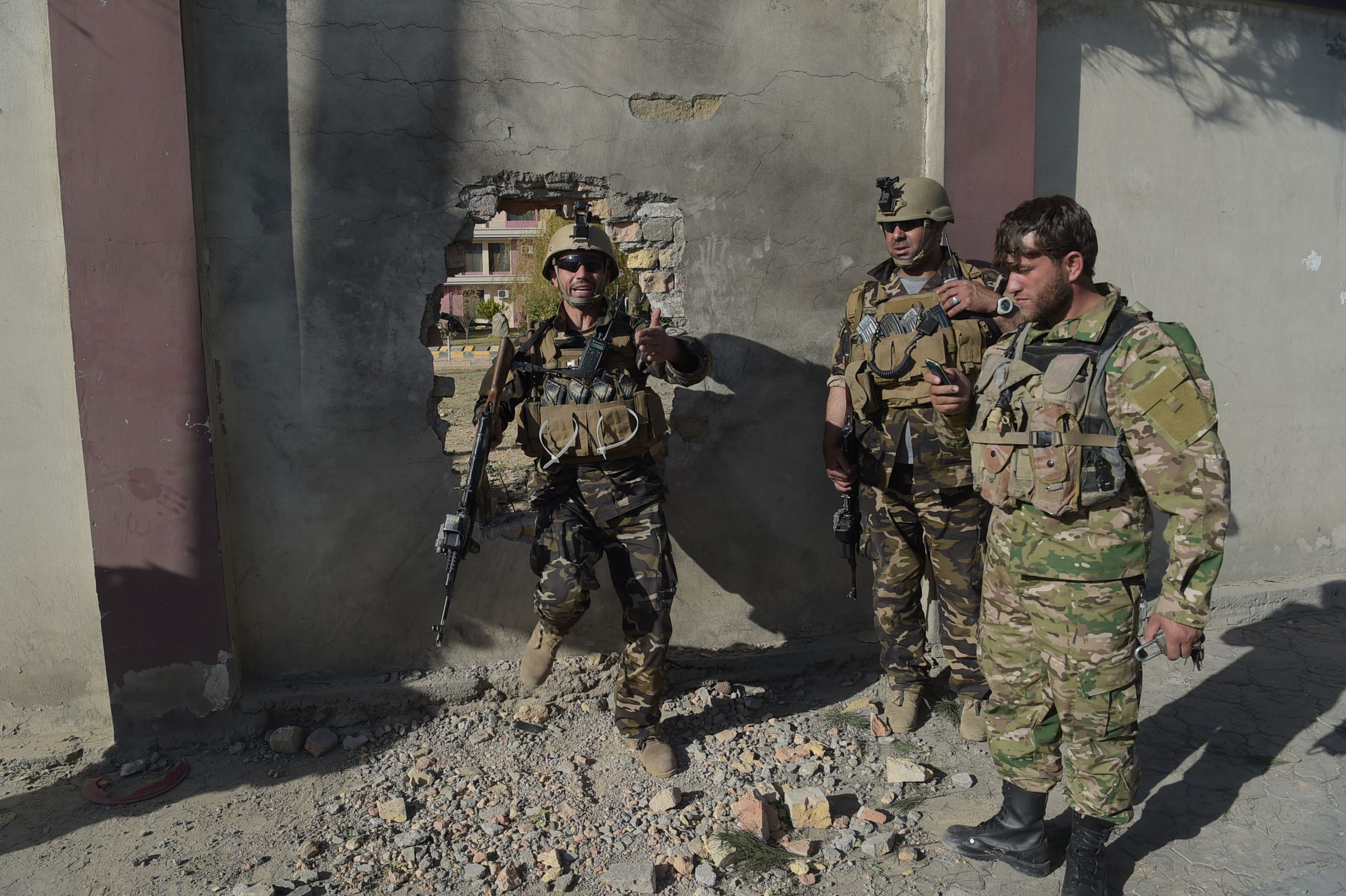 Members of the Islamic State militant group (ISIS) stormed a TV news station in Kabul on Monday, killing one and injuring dozens of people.
Despite being injured, Afghan journalist Parwiz Sapy went on air immediately after the attack was over in a show of resilience.
"Asalamualikum [Peace be upon you] Shamshad TV viewers, all staff members inside the building have been rescued," Sapy told his audience minutes after the attack ended, according to Al Jazeera. "We have all resumed our work; all our journalists are back on duty."
Sapy, who's been with the station for more than a decade, saved the lives of many of his colleagues; he broke a window with his fists that allowed them to escape the newsroom.
"The only escape route was a tiny window in our newsroom, so I ran towards it and punched it. I took out the bits and pieces of glass with my hands and shouted, 'Everyone get out from here!' And that is where most of us managed to escape from," he told Al Jazeera.
Newsweek subscription offers >
After a three-hour standoff with police that left the attackers dead, Sapy got back in his chair and started doing his job, bruised and bandaged hands notwithstanding.
"We all had tears of happiness and were as motivated as ever to continue doing our jobs as journalists," he told Al Jazeera. "After this attack by militants, we knew we were doing something right."
The attack occurred during Shamshad TV's morning broadcast, at 10:30 a.m. local time.
In a live broadcast, the station reported that one of the ISIS militants blew himself up at the station's front door, allowing two others to run inside. A security guard was killed and at least 24 people were injured during the attack.
"I saw three attackers on security cameras entering the TV station building. They first shot the guard and then entered the building. They started throwing grenades and firing," Faisal Zaland, a reporter for Shamshad TV, told AFP.
Terrorist groups have threatened Shamshad TV in the past for its reporting.
The attack comes months after a report by the Afghan Journalists Safety Committee recorded 73 cases of violence against journalists in the country during the first six months of 2017, an increase of 35 percent from last year.
Hero Journalist Saves Colleagues During ISIS Attack, Immediately Goes Back on Air | World