ISIS Attack Fears Force Bangladesh Restaurant to Ban Foreigners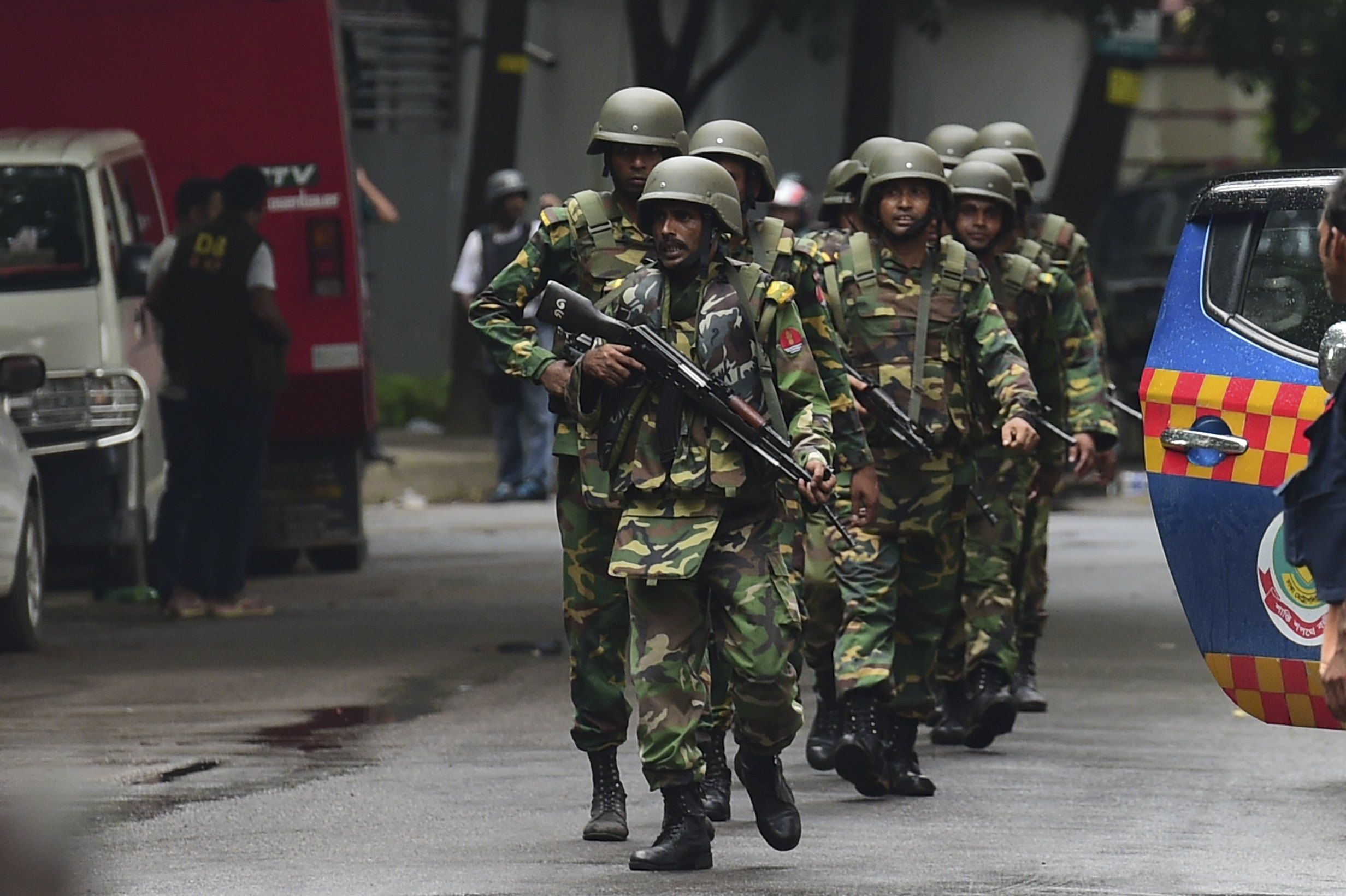 An upmarket Bangladeshi restaurant has banned foreigners due to fears of a repeat attack by jihadis after last year's siege on a Dhaka cafe.
A notice posted on the Lake Terrace restaurant's wall, and published in the Bangladeshi news website The Daily Star, read: "Due to Holey Artisan incident and after receiving a notice from our landlord, we are not allowing any foreigners in our restaurant. We are ashamed and pitiful from our soul for this message. Please accept our apologies and wait till further notice."
Shah Tanzil, the owner of the restaurant in Dhaka's Uttara neighborhood, confirmed the decision of the property's landlord to AFP news agency.
"We had no choice but to follow the landlord's instruction," Tanzil said.
"We are ashamed. But we cannot suddenly shut down our business as it's our bread and butter."
In July last year, five gunmen used automatic rifles and grenades to storm a cafe which was popular with foreign nationals in the Bangladeshi capital's diplomatic quarter.
The attackers took hostages and eventually killed 22 people, including victims from Italy, Japan and India. Bangladeshi security forces killed the mastermind of the attack months later.
The Bangladeshi government has said the militants were a group of homegrown radical Islamists, but ISIS also claimed responsibility for the attack.
Authorities are battling against a severe threat to national security from radical Islamists who have targeted foreign nationals, secular writers, Christians, Hindus and LGBT rights activists. Both Al-Qaeda and ISIS have claimed separate attacks in the country in the past year.
On Wednesday, the country's elite unit battling militants, known as the Rapid Action Battlion, said it was investigating an online message posted by an ISIS operative in Bangladesh. Abu Shofiq Al Bengali said there was a "strong trained brigade of [a] thousand brothers" in the country, as well as in Myanmar and India's West Bengal, waiting to attack, according to jihadi monitoring group SITE Intelligence.