The attack in New York on Tuesday bore many of the hallmarks of the type of killings inspired by the Islamic State militant group (ISIS).
The attacker used an everyday object—a rented truck—as a deadly weapon to target innocent civilians and tourists, plowing down a cyclist path in lower Manhattan and crashing into a school bus. The suspect—identified as Sayfullo Saipov, a 29-year-old immigrant from Uzbekistan—then left his vehicle, armed only with a paintball gun and a pellet gun, apparently seeking what ISIS describes as martyrdom before he was shot and captured by police. And investigators discovered handwritten notes close to the truck indicating allegiance to ISIS, according to The New York Times.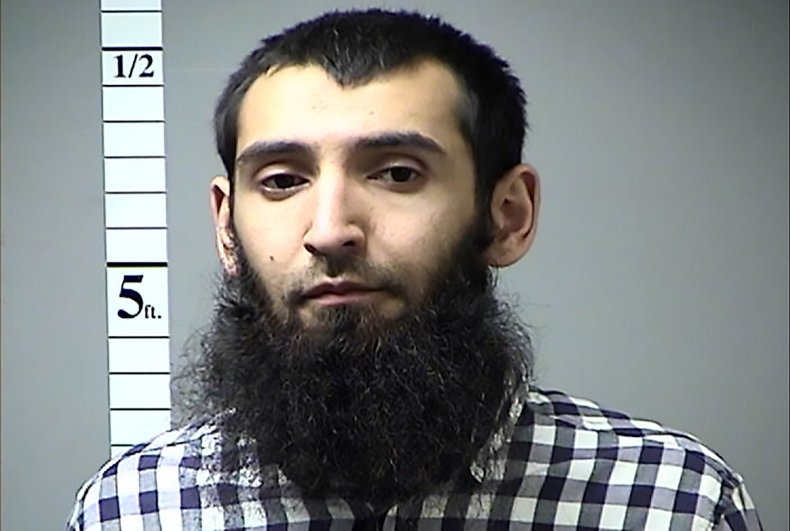 But more than 12 hours after the attack, there has been no official claim of responsibility from ISIS. And according to experts, precedent suggests that such a claim may not be forthcoming.
Read more: Who is Sayfullo Saipov, the suspect in the NYC attack?
Rukmini Callimachi, the Times correspondent covering ISIS, pointed out that the militant group generally does not claim responsibility for attacks when the perpetrator is in custody.
Previous attacks bear out this theory. Ahmad Khan Rahimi was recently convicted of planting two pressure cooker bombs in New York City as part of a series of bombings on September 17, 2016, that injured 30 people. In a journal, Rahimi referred to Abu Muhammad Al-Adnani—the spokesman for ISIS who called for the group's supporters to launch attacks in the West and was killed in a 2016 U.S. airstrike—but the group has never officially claimed Rahimi as one of its own.
On September 30, a man drove a truck into Canadian police officer Mike Chernyk and then stabbed him, before later hitting four pedestrians with his vehicle during a police chase. The suspect—30-year-old Abdulahi Sharif—was captured by police and an ISIS flag was found in the vehicle used in the attacks. But again, ISIS has refrained from officially claiming responsibility for the attacks.
Theories about why ISIS refrains from claiming attacks in which the perpetrators survive vary. Some have suggested that it is in case the captured attackers denounce the group or provide information about their associates to authorities.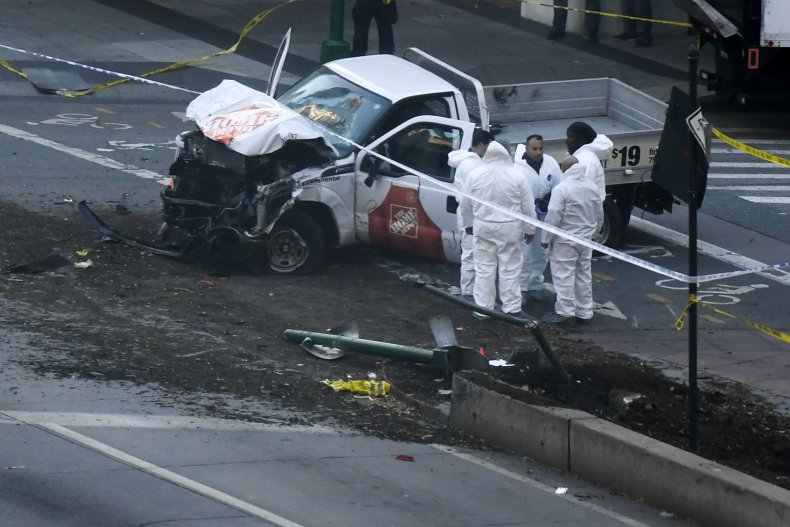 The group has also issued several disputed claims in recent months. Most notably, ISIS claimed Stephen Paddock—who killed 58 people in a mass shooting in Las Vegas before allegedly killing himself—as a "soldier of the Islamic State," despite insistence from U.S. officials that no evidence had been found linking Paddock to the Islamist militant group. In general, however, experts maintain that ISIS does not spuriously claim attacks.
But in any case, it is clear that the militant group's ideal outcome of vehicle attacks like the one in lower Manhattan on Tuesday is for the attacker to be "martyred."
ISIS provides detailed instructions on how to carry out vehicle attacks in its propaganda, including the November 2016 issues of its magazine Rumiyah. The magazine advises would-be attackers on the specifications of vehicles that should be used and encourages them to arm themselves with a secondary weapon to be able to continue the attack on foot when no longer able to use the vehicle.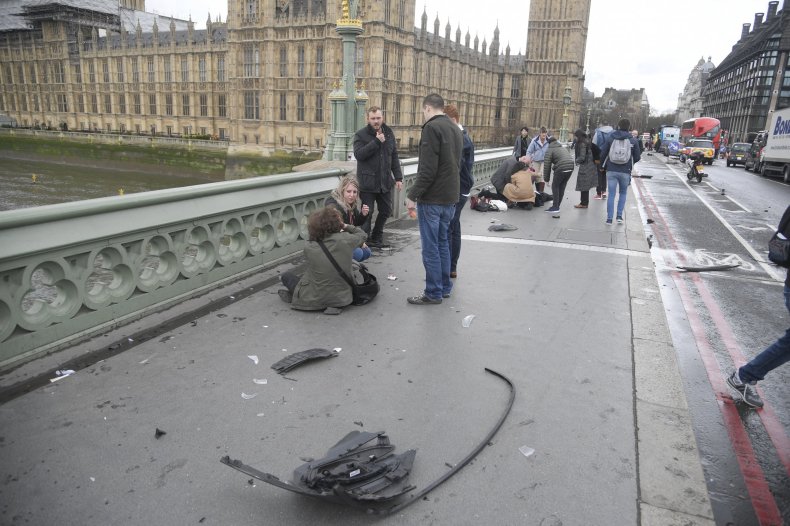 The magazine tells potential attackers to find an appropriate way of "announcing one's allegiance to the Khalifah [the leader or "caliph"] of the Muslims and the goal of making Allah's word supreme." One method it suggests is writing a pledge of allegiance on sheets of paper and throwing them from the vehicle during the attack.