British Islamic State Suspects Will Not Face Death Penalty U.S. Tells U.K.
Two British Islamic State (IS) suspects accused of killing western hostages in Iraq and Syria will not face the death penalty or if it is imposed on them, it will not be carried out, the U.S. has told the U.K.
Nicknamed "the Beatles" because of their U.K. accents, Alexanda Kotey and El Shafee Elsheikh are both in U.S. military custody in Iraq and are accused of being part of an IS cell responsible for the kidnap of American journalists and British aid workers who were then filmed being beheaded.
The pair were stripped of their British nationality and the U.S. had begun proceedings to extradite the two suspects and begin proceedings against them.
They had asked intelligence services in the U.K to cooperate and share information that would lead to their conviction.
However, the U.K. is opposed to the use of the death penalty and after the mother of El Shafee Elsheikh launched a legal challenge, a U.K. court blocked the sharing of intelligence with the U.S. unless there were assurances that the death penalty would not be used.
U.S. Attorney General William Barr has now written to the U.K.'s Home Secretary Priti Patel assuring her that the death penalty would not be used.
Barr said: "I know that the United Kingdom shares our determination that there should be a full investigation and a criminal prosecution of Kotey and Elsheikh.
"These men are alleged to be members of the terrorist group the Islamic State of Iraq and al-Sham and to have been involved in kidnappings, murders, and other violent crimes against the citizens of our two countries, as well as the citizens of other countries.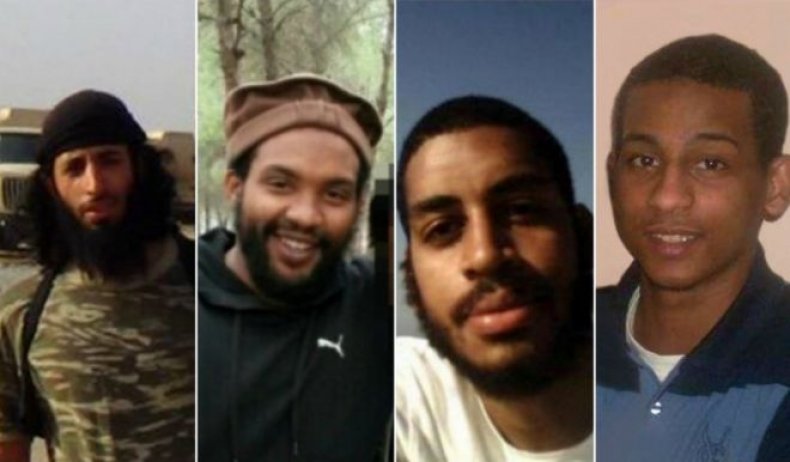 "If a prosecution is to go forward in the United States, our prosecutors should have the important evidence that we have requested from the United Kingdom available to them in their efforts to hold Kotey and Elsheikh responsible for their terrorist crimes."
Barr added that he hoped the assurances would lead to the U.K. sharing "important evidence" about the men promptly.
The two men were captured by U.S.-backed Kurdish militia as IS collapsed and following the death of Mohammed Emwazi, also known as Jihadi John, who had filmed himself beheading hostages.
Both suspects gave an interview to NBC News in which they admitted playing a role in the kidnap of U.S. aid worker Kayla Mueller who was tortured and sexually assaulted before her death in 2015.