ISIS Beheads 15 of Its Own Fighters in Afghanistan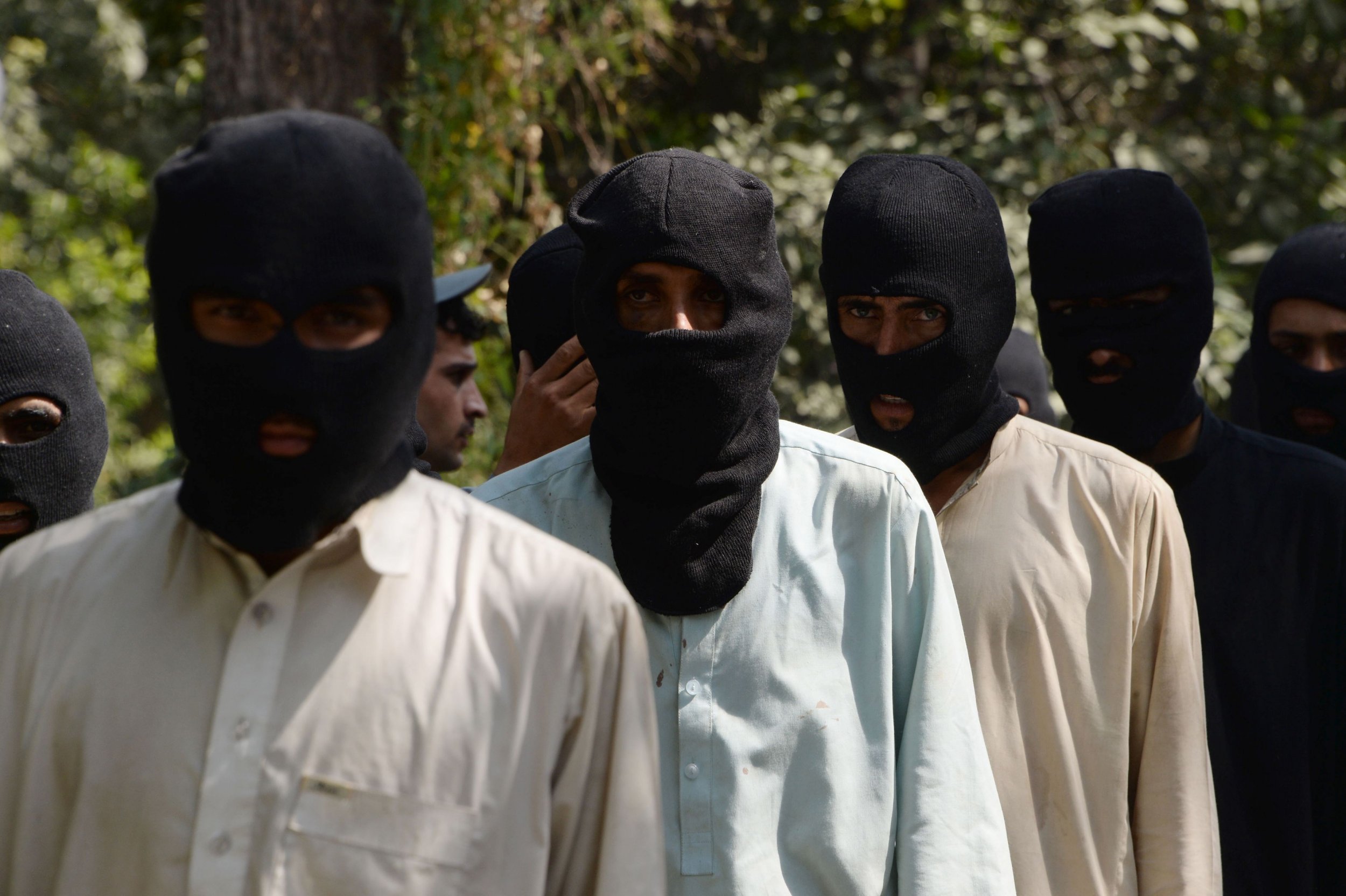 The Islamic State militant group (ISIS) beheaded more than a dozen of its own fighters in eastern Afghanistan on Thursday, according to officials.
The killings happened in the eastern province of Nangarhar, where ISIS has grown in influence and jostled with the country's largest militant group, the Taliban.
Attaullah Khogyani, the provincial governor's spokesman, told Reuters that the killings took place in the Surkh Ab bazaar of Achin district.
ISIS made no official claim to have killed its own members, and Afghan authorities provided no additional details about the ISIS beheading of its own fighters, or the context of the incident.
It has been reported previously that ISIS has executed its own fighters in territory under its control, in parts of eastern Syria and northern Iraq, largely after they tried to escape or were accused of working with enemy forces.
The group, which continues to suffer battlefield defeats in Iraq and Syria, has started to grow in Afghanistan, capitalizing on the lawless nature of a country wracked by years of conflict following the 2001 invasion by U.S. and Western forces seeking to overthrow the Taliban.
It has formed an affiliate known as Khorasan Province, which refers to an ancient province that dissected the modern Afghan-Pakistan border. The U.S. is targeting the group in airstrikes, but the majority of those are targeting the Taliban.
President Donald Trump's administration is accelerating its airstrike campaign in Afghanistan as part of his new strategy of expansion in the country. The U.S. military has almost tripled the amount of bombs it has dropped in the country this year compared to the previous year: As of October 31, the air force had deployed 3,554 bombs against the Taliban, which is almost three times the 1,337 it dropped in 2016, and nearly four times the 2015 total of 914.
Trump has also given the military authority to target Taliban drug labs in Afghanistan. The Pentagon believes the Taliban makes more than $200 million annually from opium production, cultivating poppies in the central Asian country to drive revenue for its insurgency against the Afghan government.
On the same day as the beheading, a suicide bomber killed eight people in Jalalabad. They were part of a gathering calling for the reinstatement of a sacked police commander. No group has claimed responsibility.