ISIS Branch in Egypt's Sinai Beheads Two for 'Witchcraft' and 'Predicting The Future' in Execution Video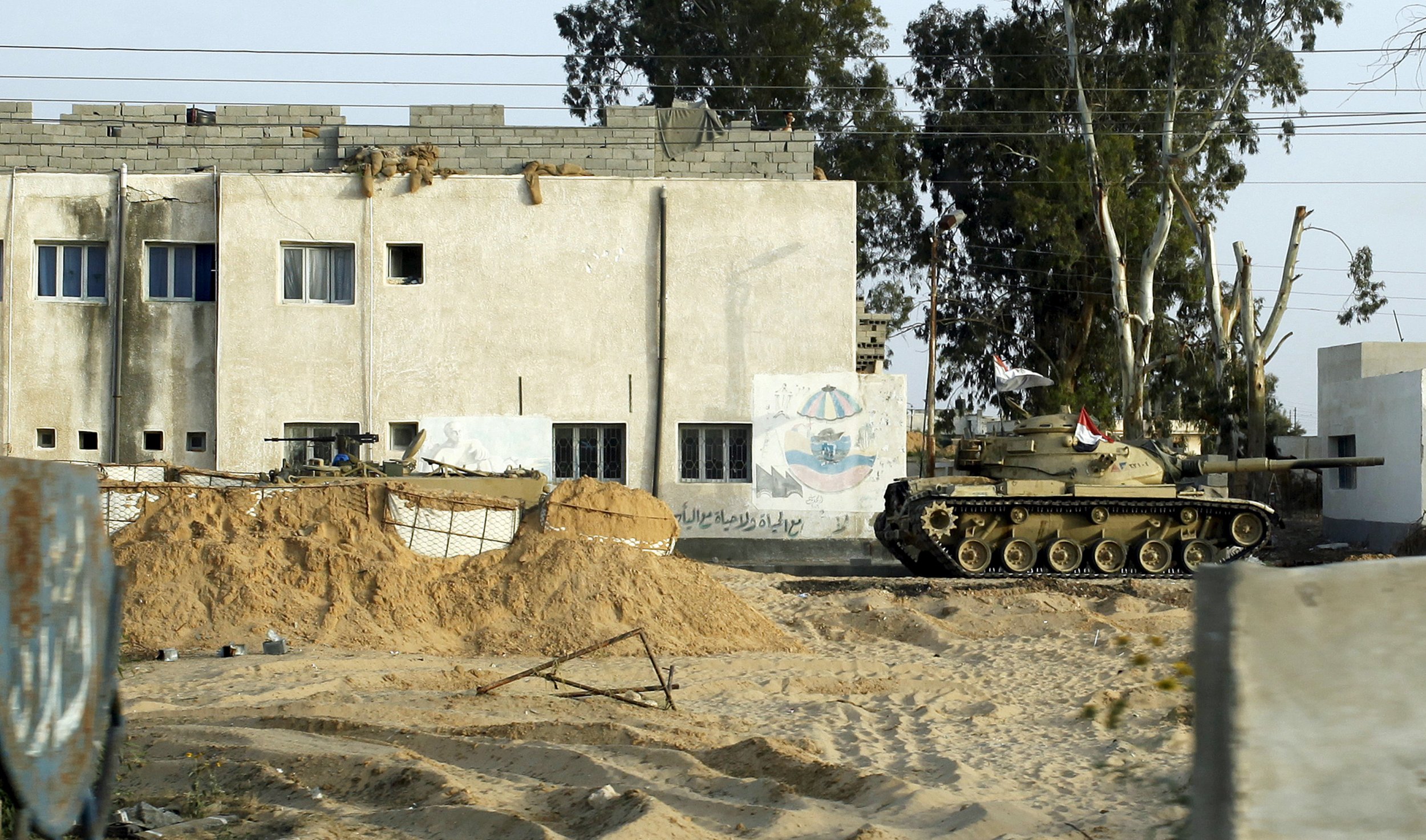 Islamic State militants in the Egyptian Sinai have decapitated two elderly men accused of practicing witchcraft and apostasy, posting a video of the execution on social media. In the footage, shared on the Telegram messaging application and verified by Reuters, the men are shown being removed from a black van and then led into the desert where they are beheaded. Both appear wearing orange jumpsuits, a uniform regularly used by the Islamic State militant group (ISIS) in its propaganda to allude to prisoners held by the U.S. in Guantanamo Bay.
As the video continues one of the ISIS members reads a verdict from a Sharia court, which rules on issues of Islamic law, sentencing the man to death for "apostasy, sorcery, claiming the ability to tell the future, and leading people to polytheism."
Later in the video, the militants praise God and make anti-Semitic remarks."Thanks be to God who has allowed the Islamic State's soldiers in Sinai in applying his law and instituting religion in spite of all the infidels, apostates and envious Jews," one fighter can be seen and heard saying.
The language used in the video indicates the two men were most likely executed for their adherence to Sufism, a mystical branch of Islam.
The Islamic State's Sinai Province offshoot, initially known as Ansar Bayt al-Maqdis, has been active in the Sinai Peninsula since 2011. It changed its name after pledging allegiance to the Islamic State militant group in November 2014 . The group has consistently targeted the police and military in the lawless Northern Sinai and particularly its capital al-Arish. Cairo has largely imposed a media blackout on the insurgency.
However, in recent months Sinai Province has stoked sectarian tensions by increasingly targeting civilians and religious minorities. In December, the group bombed a chapel adjoining Cairo's St Mark's Cathedral, the seat of Egypt's Christian Coptic minority, killing 28 people.
According to Reuters, since January 200 families from the Coptic minority have fled their homes in the Sinai. The exodus followed a series of brutal attacks when a list of Christians in the peninsula and an incitement to kill them was circulated by ISIS. Copts comprise about 10 percent of Egypt's 90 million people, making them the largest Christian minority in the Middle East.
In this most recent video shared through social media, ISIS appear to be trying to further spread this kind of violence. The militants raid a Sufi religious gathering and arresting those present and later depicted smashing tombs they said do not adhere to normal forms of Islamic burial, according to Reuters.
Across its territory in Iraq and Syria and elsewhere in North Africa, ISIS has sought to establish its own Islamic Police or 'Hisbah,' charged with carrying out some of the militants' most ostentatious acts of public violence as they enforce their medieval version of Islamic law.