Brussels Attacks: ISIS Warns 'Belgium Brothers' to Avoid Internet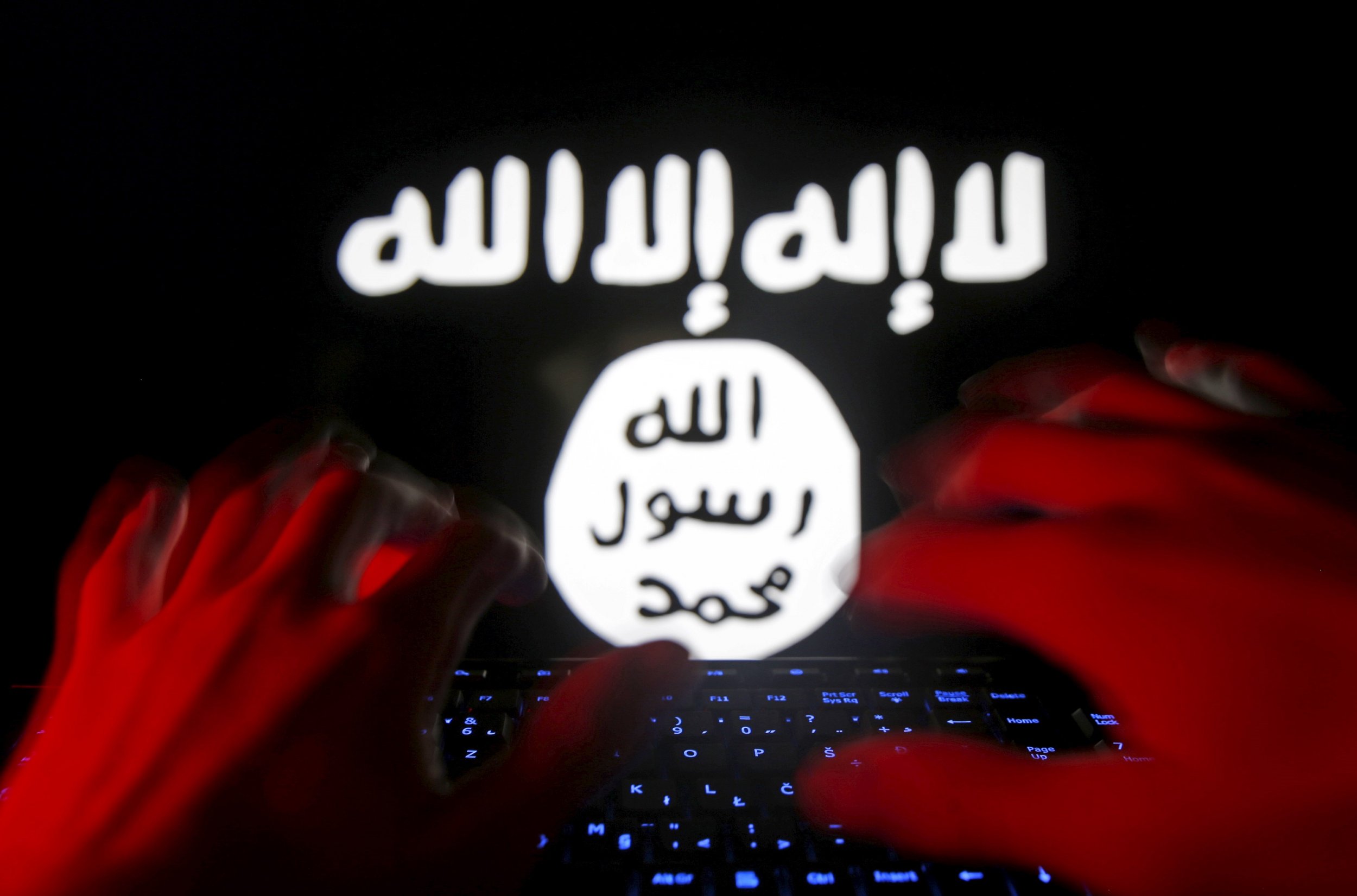 The Islamic State militant group (ISIS) has shared advice with its "brothers in Belgium" on how to keep a low profile in the wake of the Brussels attacks.
An online help desk on the Telegram messaging app gave instructions to stay away from social media and avoid using the Internet unless suitable encryption software is being used.
"Keep low profiles until the heat dies down," the post, seen by Newsweek , states. "Intelligence agencies will work all day and night to catch any jihadi in Belgium so be ready to act.
"Don't panic, keep calm and concentrate on your next move and don't forget to warn your brothers to take precautions."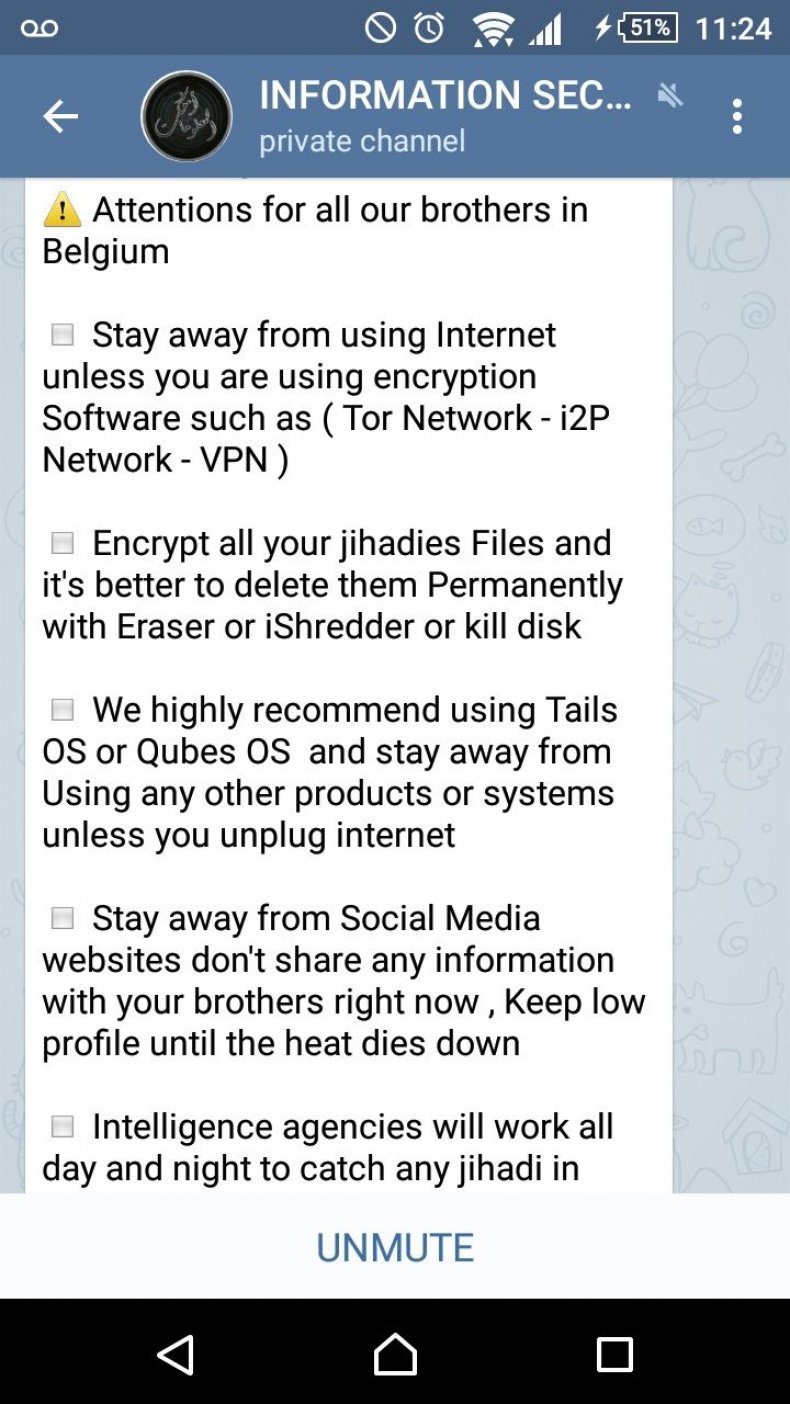 According to a report by the Middle East Media Research Institute (MEMRI), the Telegram group was set up by several ISIS cybersecurity experts through a group called the Electronic Horizon Foundation (EHF).
The EHF states its aim as "spreading security and technical awareness among the monotheists." At the time of writing, the EHF's public channel had around 1,600 members.
Telegram has faced criticism since ISIS shifted to the messaging app from Twitter as its primary platform for disseminating propaganda and recruiting potential jihadists.
On a separate channel devoted to offering advice for would-be jihadists, ideas were shared following the attacks in Brussels "to make easy damage on combatant west… especially America." Instructions on how to make improvised explosives using household items are given, including one post titled "Make a bomb in the kitchen of your mom."
The post, which has been viewed more than 1,000 times, states: "We are conveying to you our military training right into your kitchen to relieve you of the difficulty of travelling to us.
"If you are sincere in your intentions to serve the religion of Allah, then all what you have to do is enter your kitchen and make an explosive device that would damage the enemy if you put your trust in Allah and then use this explosive device properly."