ISIS's Black Flag Is Legal in Sweden, Prosecutor Rules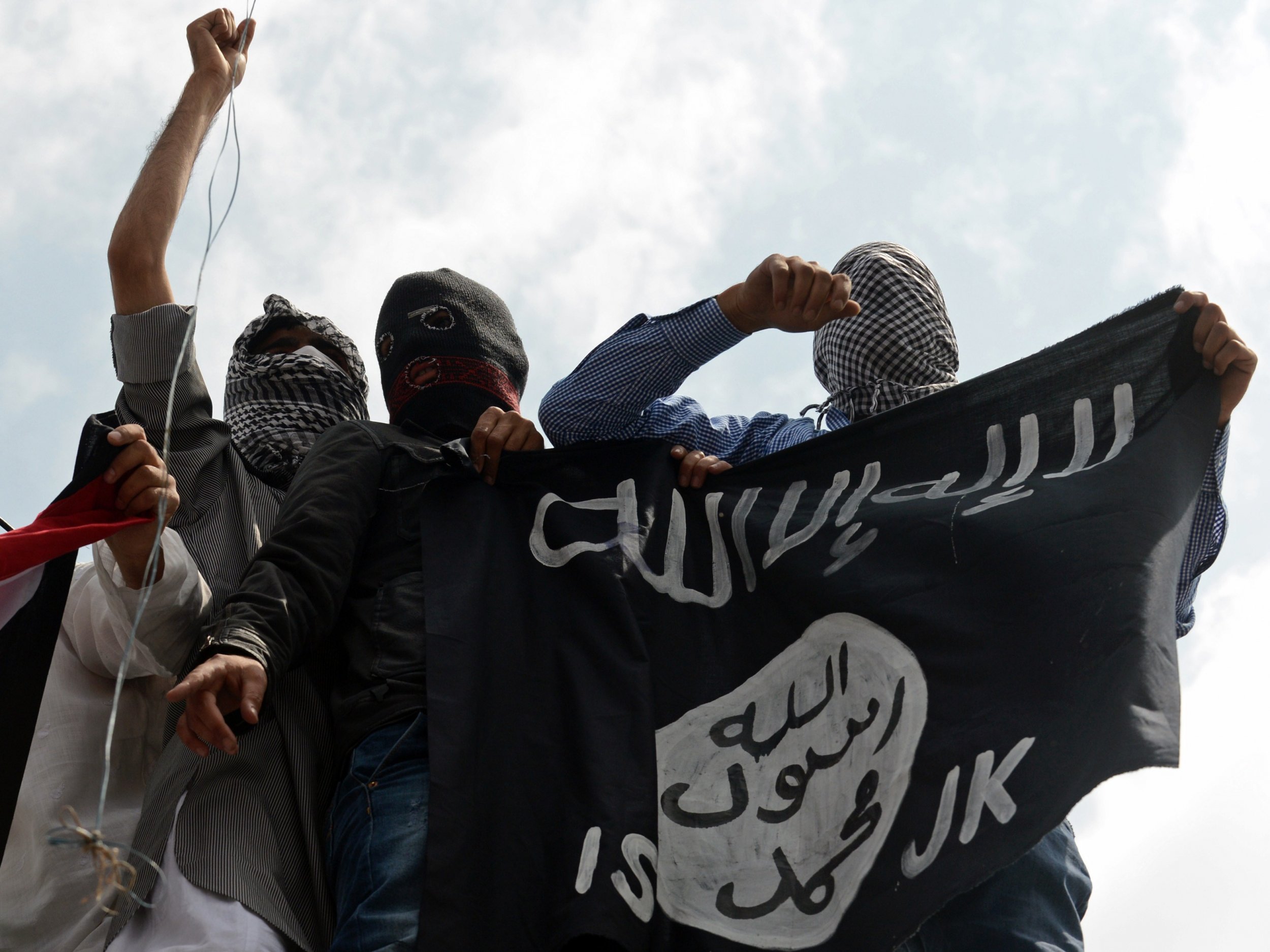 A Swedish prosecutor has ruled that flying the notorious black Islamic State militant group (ISIS) flag is legal under the country's laws because it does not constitute hate speech.
Swedish prosecutor Gisela Sjovall announced that a 23-year-old man who posted a photograph of himself holding the flag on Facebook in June would not be charged despite local police opening a criminal investigation into his post.
Authorities opened a probe into the man, originally from Syria, on suspicion of committing "hate speech," according to Swedish news site The Local. He denied all charges against him, with his lawyer Bjorn Nilsson saying that he was not a supporter of ISIS. Nilsson, on behalf of his client, said the flag had been used in Islam for hundreds of years and then ISIS had taken the symbol and misused it.
"Put simply, one can say that he is expressing contempt for "all others", and not against a specific ethnic group," Sjovall told Swedish broadcaster SVT. Since it did not threaten one specific group, she did not consider display of the flag hate speech under Swedish law.
In a separate interview, she used the Nazi swastika symbol as an example of an insignia that targeted one group of people, namely the Jews, saying that ISIS's flag encompassed all, rather than one section of society.
"Up until now, we haven't come to that point. That could change in 10 years," she told local Swedish newspaper Hallandsposten. "If there had been anything in the text [posted alongside the flag] with more specific formulations about certain groups, for example homosexuals, the ruling could have been different."
The ISIS flag is a variation of the Black Standard, an Islamist banner used by other radical Islamist groups such as Al-Qaeda and Al-Shabab. The top of the flag utters the shahada, an Islamic profession of faith, which translates into English as: "There is no god but Allah. Mohammad is the messenger of Allah."
Both Germany and the Netherlands outlawed the flag in 2014. While Britain has not banned the flag, former Prime Minister David Cameron suggested in 2014 that anyone showing the flag should be arrested; however, in 2015 foreign secretary Boris Johnson, then-mayor of London, suggested he did not support a ban on the group's iconography.