ISIS Blows Up Section of Palmyra's Ancient Temple of Bel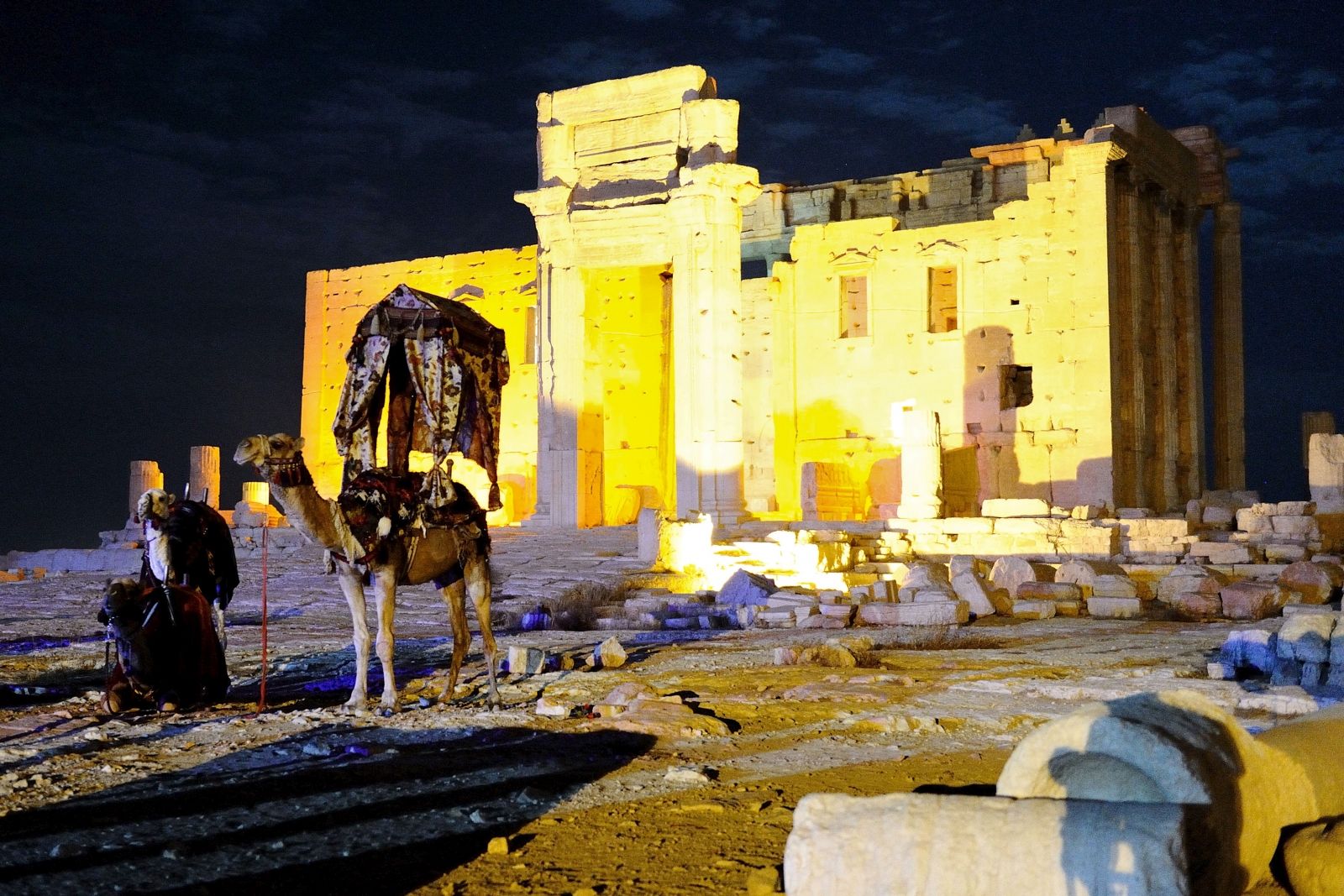 ISIS militants have destroyed part of the ancient Temple of Bel complex, one of the most important structures in the ancient world, in the Syrian city of Palmyra, according to a monitoring group and eyewitnesses.
The terror group severely damaged the temple by placing explosives around it and detonating on Sunday, the UK-based Syrian Observatory for Human Rights (SOHR), which monitors the Syrian Civil War, said. An eyewitness confirmed that a number of columns in the complex had been destroyed.
"It is total destruction,'' the resident of Palmyra told theAssociated Press. "The bricks and columns are on the ground. It was an explosion the deaf would hear," he added, saying that just the temple's wall now remains.
Maamoun Abdulkarim, Syria's head of antiquities, expressed his fears for the Temple of Bel in an interview with Newsweek last week following the destruction of another temple in the city, Baal Shamin. "I am afraid for the destiny of the Temple Bel. It is very famous and the destiny of this building is threatened by the terrorist group," he said. "I hope they respect this temple in its final state as a mosque and not as a church or shrine. I hope they do not touch this, it will be total destruction for our history in Palmyra."
It is unclear how much damage had been caused to the temple by the explosions but last week satellite images confirmed the destruction of Baalshamin, which was built in the 1st Century AD, in the city.
The temple is named after the Babylonian god Bel Marduk, who was worshipped as a god of war and is equated to the Greek god Zeus and Roman god Jupiter. The inhabitants of Palmyra worshipped a trinity of GodsBel, Yarhibol (the sun) and Aglibol (the moon)before the advent of Christianity in the second century. In her writings, archaeologist Dr. Aedeen Cremin has noted that the temple is the "best preserved" in the city.
Palmyra, the "Pearl of the Desert," is located approximately 130 miles northeast of the Syrian capital, Damascus, and was designated a UNESCO heritage site in 1980. The UN describes it as a site of "outstanding universal value" due to its first and second century temples.