ISIS-Branded Watches Pop Up in Mosul, Iraq, Market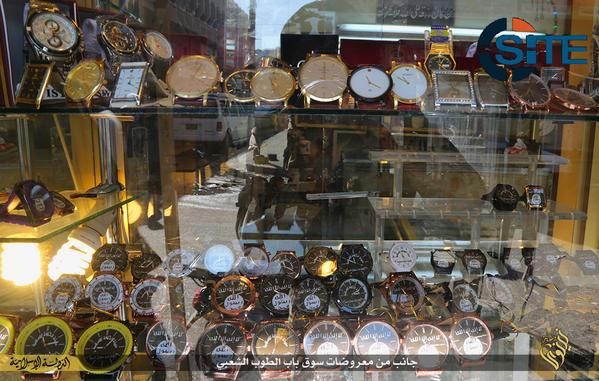 Updated | In a Mosul, Iraq, market, along with citrus, clothing and fish, locals can now purchase timepieces bearing the ISIS brand. The watches, which range in size from a dainty wristwatch to an oversized men's sporting watch, are encased in glass at the market and sold right below traditional timepieces.
The black-and-white image seen on the terrorist group's flag appears on the watch face. Its top line reads, "There is no God but God," and inside the bottom white circle are the words "Muhammad is the messenger of God." This phrase is a shahada, an Islamic declaration of faith that is sacred to Muslims.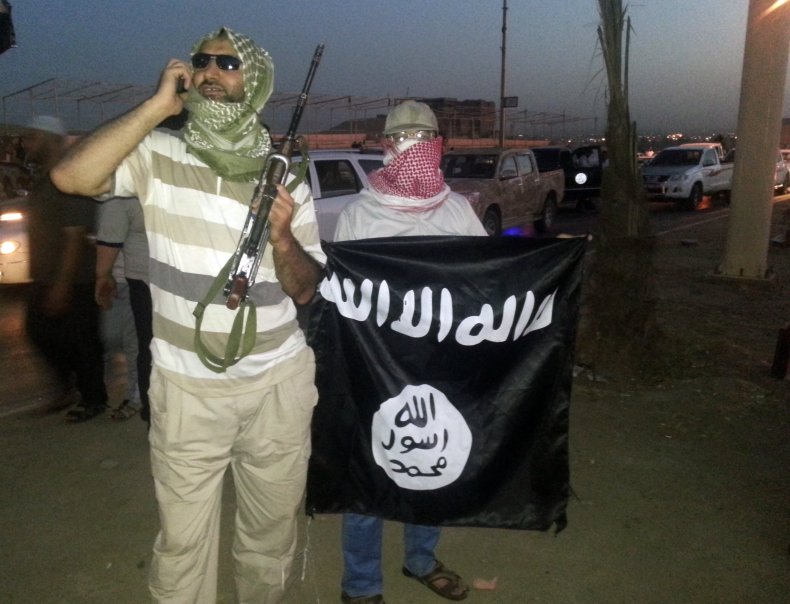 Images of the watches were first seen in the West on social media, after jihadist sympathizers shared them among themselves. Rita Katz, director of the SITE Intelligence Group, a jihadist-threat watchdog, confirmed the watches are for sale in Mosul. Katz points out that ISIS has a history of branding various products, including coffee mugs and T-shirts, as part of its larger public relations strategy. But she tells Newsweek that "this is the first time we have seen [ISIS] watches."
Mosul, the country's second largest city, is one of ISIS's primary strongholds in the Middle East. In a propaganda video released by the group in December 2014, British hostage John Cantlie, the group's de facto newscaster, though against his will, refers to Mosul as the "absolute heartland of the caliphate" and an "ancient trading city." As Cantlie walks through Mosul, he is seen passing a number of the black-and-white flags, as well as police cars and motorcycles with the ISIS logo imprinted on them.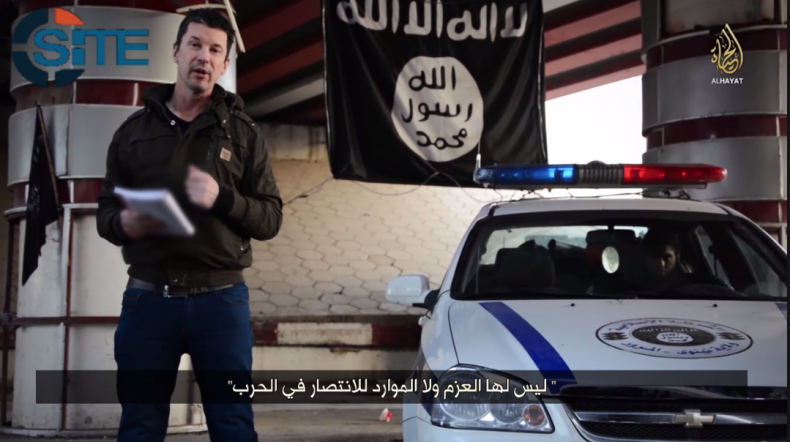 "When it comes to the watches, because it is in Mosul, the most important house for ISIS, it is not surprising that they'd sell these," Katz explained. "They want the group to be as public as possible. This all goes into showing that the group is legit and accepted by people. Having products with the ISIS brand in a local market makes the people think it is part of the culture."
Watches have played a curious role in ISIS activities since the group's elusive leader made an appearance in a video. In the video, a man believed to be ISIS leader Abu Bakr al-Baghdadi stands before a camera and gives a speech. On his wrist is a hefty wristwatch shining in the light.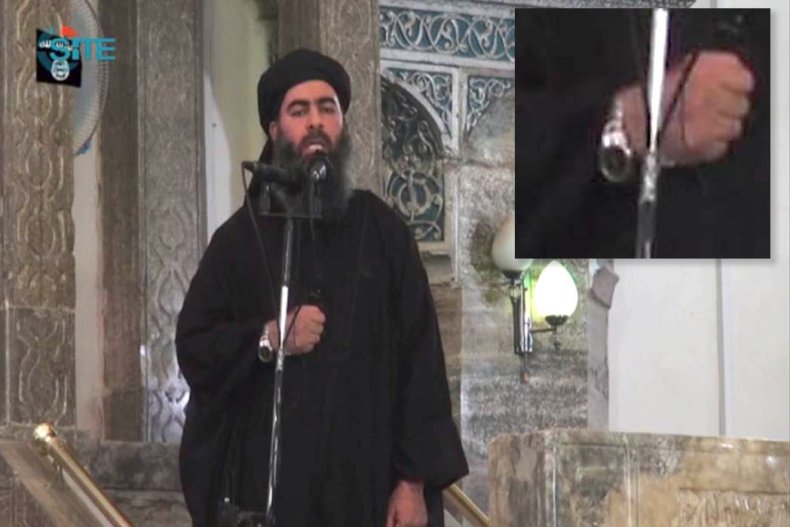 Since the video appeared, both jihadist sympathizers and government officials have tried to determine the brand of al-Baghdadi's watch. An official U.S. Department of State tweet implied the watch al-Baghdadi wore is a Rolex, though it tweeted a picture of an Omega watch superimposed on the original image.
Some social media accounts claimed it was a watch made by Saudi Arabian company Alfajr, which produces watches that can be set with prayer reminders and keep track of Koran verses. Rolex and Omega did not return requests for comment. Alfajr told Newsweek via email, "We think it is the Alfajr model WA-10S. However, we cannot confirm it, as the picture is not clear." The retail cost of the WA-10S is about $500.
Regardless of the make, the new ISIS-branded watches point to a larger rift within the group's ideology. "The group wants to live in Muhammad's time," Katz says, but "Muhammad did not have watches with logos.... But they don't really care. They use for their advantage whatever works best for them."