ISIS Attempts to 'Buy Allegiance' Of Refugees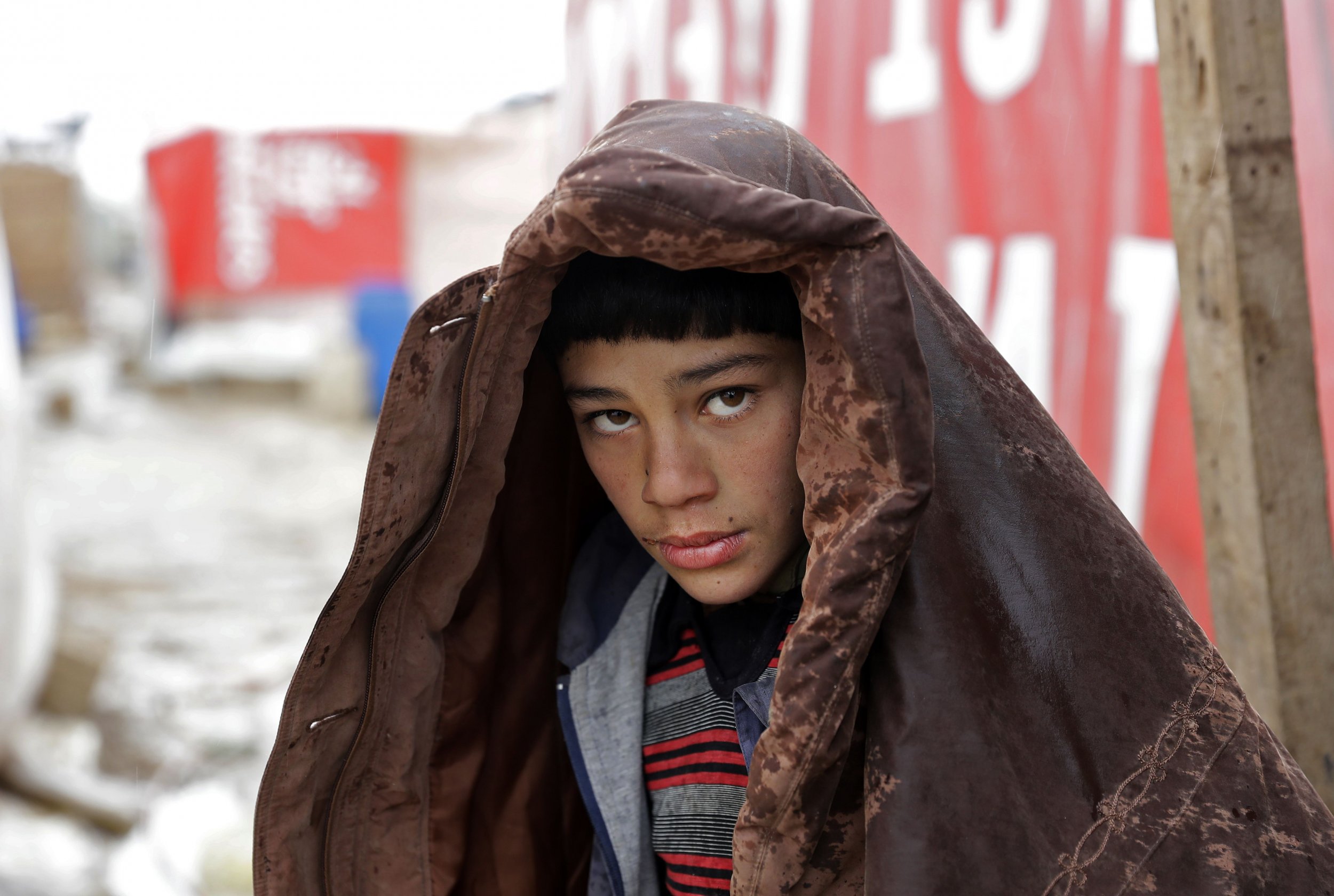 The Islamic State militant group (ISIS) is capitalizing on the desperation of refugees, attempting to buy their allegiance to bolster its own ranks, according to a new report released Monday.
According to London-based anti-extremism think tank Quilliam, ISIS is engaging in efforts to recruit refugees in humanitarian camps, on migration routes to Europe, and in Turkey, Jordan and Lebanon, where millions of Syrians have fled the near six-year conflict.
The extremist group is openly offering financial incentives—up to $2,000, to new recruits in refugee camps in both Lebanon and Jordan, the report says.
On the treacherous Eastern Mediterranean route from Syria to the European Union's borders, mostly via Turkey, the group offers free passage to those who are open to joining the group—an attractive proposition when trips facilitated by smugglers can cost as much as $600. ISIS then offers recruits $1,000 for joining.
The militant group views refugees entering Europe as valuable assets as it seeks to conduct attacks across the continent. It has also attempted to disguise its members as part of the refugee wave.
The report also notes that "Children and young people who are recruited and trafficked by ISIS are an important resource, as they allow the group to convey a sense of future for itself as a state."
ISIS has been successful in reaching out to young and disillusioned men and women in Europe. The militant group makes use of young recruits in its propaganda, describing them as the "cubs of the caliphate," referring to its self-declared state in Iraq and Syria. ISIS has used youths in violent videos showing the purported beheadings, executions and suicide bomb explosions.
Read more: Why Young Syrians Are Joining ISIS
Young asylum seekers who face a bleak future and may have fled without their parents are more prone to being radicalized by ISIS, the report adds.
As young people join ISIS after fleeing Iraq and Syria to neighboring countries, desperate youths are joining militant groups in other war-torn countries, such as the Taliban in Afghanistan, Al-Qaeda in Yemen and Boko Haram in Nigeria. In the Horn of Africa, 48 percent of young people joining the Al-Shabaab group fighting an insurgency against Somali and Kenyan authorities did so 30 days after being introduced to the group.
Their route into the group is accelerated by monthly payments which can be as much as $500, more than double the per capita income in the country ($248), according to the United Nations.