ISIS Calls for 'All-Out War' on West During Ramadan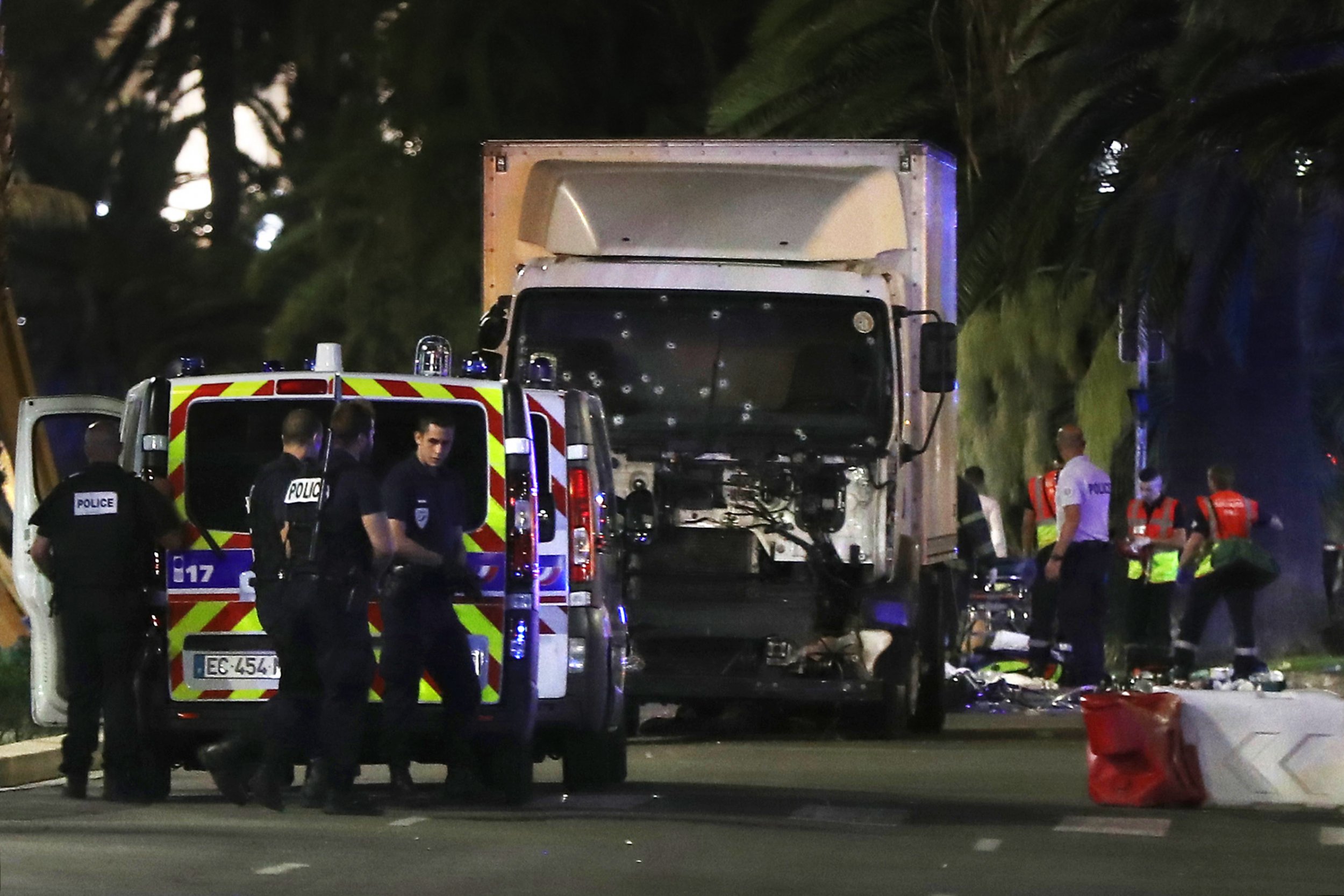 The Islamic State militant group (ISIS) called for an "all-out war" on the West during the Islamic holy month of Ramadan which begins Friday evening, just days after it claimed the Manchester suicide-bomb attack that left 22 people dead.
Abu Mohammad al-Adnani, the group's spokesman who was killed in a U.S. airstrike in August 2016, had made similar calls for attacks ahead of the holy month in the past two years. This year's message comes again via audio channel, but it is unclear if it was delivered by Abu Hassan al-Muhajir, the group's new spokesman and Adnani's successor.
Circulated on ISIS's official Nashir channels on encrypted messaging app Telegram, the Arabic-language audio message and accompanying slideshow directs the latest propaganda message to its "soldiers" and calls for attacks on Western "homes, their markets, their roads and their forums." It said the "targeting of civilians is beloved to us and the most effective...may you get great reward in Ramadan."
"Know that our war with our enemy is all-out war," it reads in English, according to images shared by terrorism expert Michael S. Smith II, who regularly tracks jihadi communications.
Read more: The Manchester attack network: Abedi, his accomplices and a trail from Libya to Europe
The call continues the group's tradition of demanding attacks beyond its territories in Iraq and Syria. As of December 2016, the group controlled 60,400 square miles, compared to 78,000 in January of that year, according to London-based defense consultancy IHS. Past messages were followed by a spike in attacks in Europe and the U.S. during the holy month. In 2016, Adnani called Ramadan "the month of conquest and jihad," telling international supporters to carry out assaults at home instead of attempting to travel to Iraq and Syria.
"Because ISIS sees jihad as one of the most noble acts a Muslim can engage in, Ramadan becomes that much more significant," says Amarnath Amarasingam, senior research fellow at the Institute for Strategic Dialogue, a London-based counter-extremism think tank. "Rewards in the afterlife for attacks during Ramadan are seen as that much greater. This is one of the reasons for the flurry of attacks during Ramadan."
During the month of Ramadan in 2016, ISIS supporters—either directed or inspired—carried out deadly assaults in Orlando (49 killed), Nice (86 killed), Dhaka (22 killed), Istanbul (41 killed) and Baghdad (323 killed). Two French jihadis also slit the throat of a priest, killing him instantly, near the northern French town of Rouen. In its weekly Al Naba magazine, ISIS later boasted of its success in killing more than 500 people during the Islamic celebration.
A coalition of Western and Arab nations are battling ISIS in Iraq and Syria with ground troops and airpower, securing victories against the group in both countries. The group still controls two major cities in Syria—Palmyra and Raqqa—and pockets of the northern Iraqi city of Mosul. U.S. military officials estimate that they will have liberated Raqqa and Mosul, the two biggest cities under its control, by the end of the summer.
But while ISIS continues to lose territory, it has stepped up its global ambitions. Monday's suicide bombing in Manchester, which left 22 people dead, was the second ISIS-claimed attack on British soil. The group's supporters have carried out successful attacks in the capitals of France, Belgium, Germany and Britain.
British Prime Minister Theresa May raised the country's threat level to "critical" after the attack, meaning another plot could be imminent soon after the Manchester bombing. The decision deployed as many as 5,000 soldiers to sensitive sites around Britain.
Jean-Charles Brisard, president of France's Center for the Analysis of Terrorism, tells Newsweek the call was "nothing surprising," saying it was another attempt by ISIS to try "to raise its voice right before the holy month."