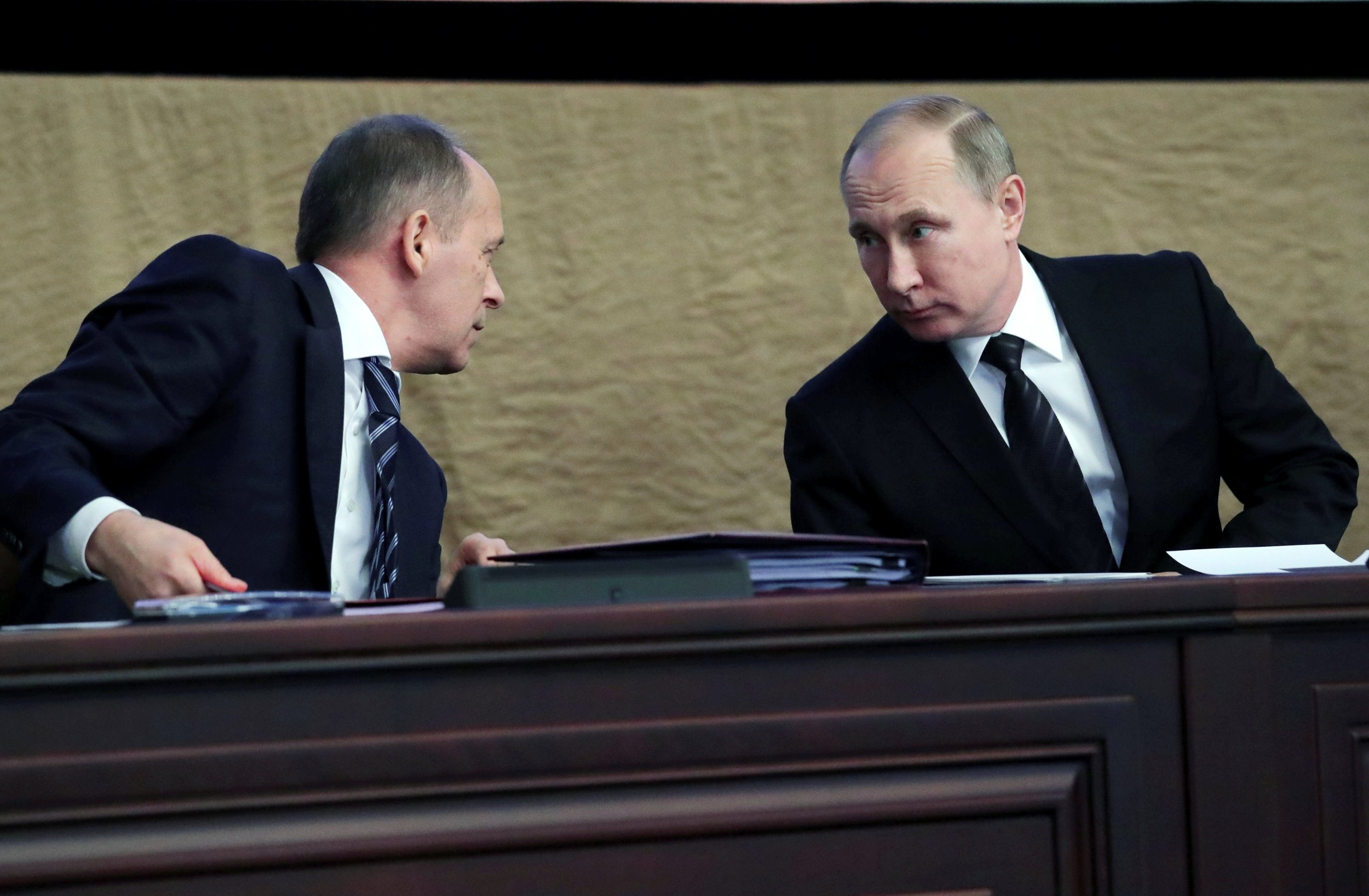 Russia has arrested what it said were three members of the Islamic State militant group (ISIS) in Moscow, preparing suicide attacks over the holiday period, state news agency RIA Novosti reported Tuesday.
The Russian Federal Security Services (FSB) announced that three people from Central Asia were in police custody but the "management of the cell was carried out by the leadership of international terrorist organisation ISIS, from abroad."
Read more: When Trump tweets, Putin knows about it, even if the Kremlin isn't following him
Police raided an apartment in Moscow's western outskirts that they believed the group were using as a "laboratory for explosives manufacture." The FSB confiscated two improvised explosive devices, two AK-74 rifles, a magazine of bullets, undetonated F-1 and RGD grenades and other items.
The police report said the group were suspected of targeting the winter holidays and the presidential election in March, though the FSB gave no further detail of what the plot entailed.
Authorities announced the arrests shortly after FSB chief Alexander Bortnikov said that Russia's security forces had foiled "18 terrorist attacks" in very populated places in the first half of 2017, according to RIA Novosti.
Bortnikov issued an additional warning about the danger of ISIS returnees or ISIS-inspired attackers. Of the foreign fighters who have gone to join ISIS on the battlefields in Iraq and Syria, the highest number have come from Russia. Since the group's aspirations of establishing a caliphate have suffered dramatic blows, with the group being pushed out of its former strongholds in both Syria and Iraq, goverments around the world have grown fearful that returning fighters may seek to carry out attacks on their home soil.
Despite the boasts of the FSB, Russians have repeatedly become victims of extremist attacks, with some parts of the country at more risk than others. Raids and counterterrorism operations in Russia's North Caucasus, where extremist militants fought a war with government forces in the late 1990s, are more common than in other parts of the country.
The most recent attack on a major Russian city targeted the St. Petersburg metro transit line in April, killing 14 people in April. The biggest ISIS-claimed attack against Russians took place aboard a passenger jet flying from Egypt to St. Petersburg in 2015. An explosive device went off during the flight, downing the jet in the Sinai peninsula and killing all 224 passengers on board.