ISIS Central Planned Attacks in London a Year Before Borough Market Assault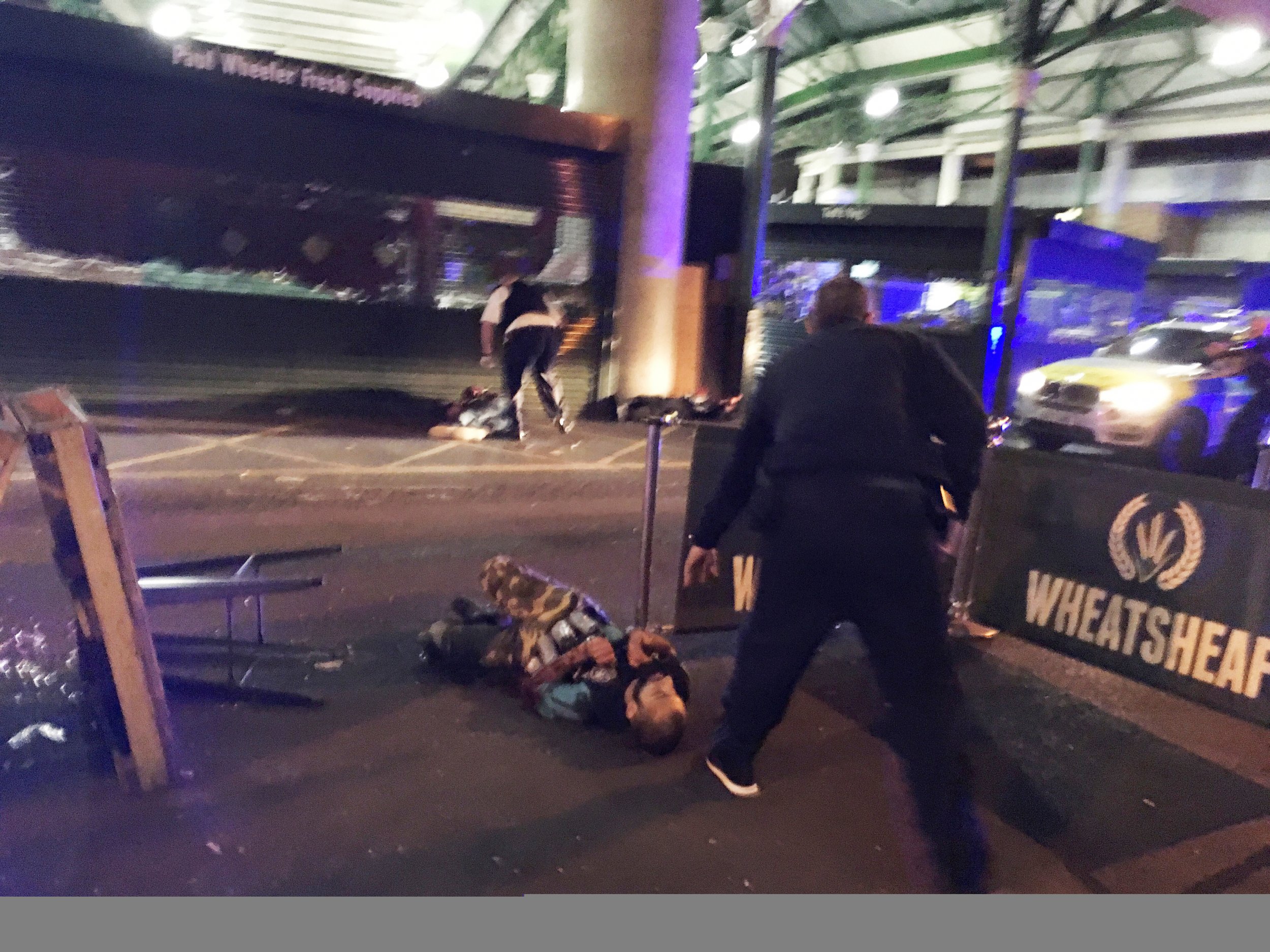 The Islamic State militant group (ISIS) was already planning to target London Bridge almost a year before the vehicle-ramming and knife assault on the area that left eight people dead in June.
A BBC investigation saw an undercover reporter engage in conversation over Twitter with 21-year-old British militant Junaid Hussain, a cyber chief and recruiter for ISIS who was killed in a U.S.-led coalition airstrike in Syria in 2015.
After Hussain's death, another ISIS recruiter picked up the conversation in July 2016, speaking via encrypted apps. Speaking about potential targets, the recruiter said "London Bridge, what you say about that?"
On what to use in the attack on London Bridge, the recruiter suggested: "Truck axe anything."
The instructions are similar to the jihadi assault carried out by a three-man cell on London Bridge and the popular Borough Market area 11 months later.
"He was trying to persuade me into carrying out an attack," the reporter said. "And he also gave me the option of doing it alone, or along with a team."
When the reporter, pretending to be an ISIS sympathizer, said he was nervous about carrying out an assault, the militant responded: "No need. Keep asking Allah for help."
In December 2016, the recruiter then pointed the reporter to an extremist tutorial of how to use a vehicle to kill civilians, others showed how to use knives and make homemade explosives.
Another guide showed how to create a fake suicide vest, a tactic increasingly used by jihadis to delay immediate police intervention during an attack.
The London Bridge assault saw a three-man cell, Khuram Shazad Butt, a 27-year-old British national of Pakistani descent, Rachid Redouane, 30, of Moroccan and Libyan descent, and 22-year-old Italian-Moroccan dual national Youssef Zaghba, drive a van into civilians and then attack dozens more with pink ceramic knives. Police shot dead all three men, who were wearing fake suicide vests, in Borough Market.
Britain's security services are currently dealing with 500 counter-terror probes and monitoring 23,000 suspected extremists—of whom 3,000 are of serious concern.
British security services were aware of Butt, but not Redouane, police said, and had no indication that such a plot was being hatched. At least one friend of Butt's from the Muslim community of the east London suburb of Barking, where all three attackers spent time, said he had tipped off authorities about Butt's increasing radicalization on an anti-terror hotline.