ISIS Chief Behind Israel Soccer Team Plot Killed in U.S. Coalition Airstrike in Syria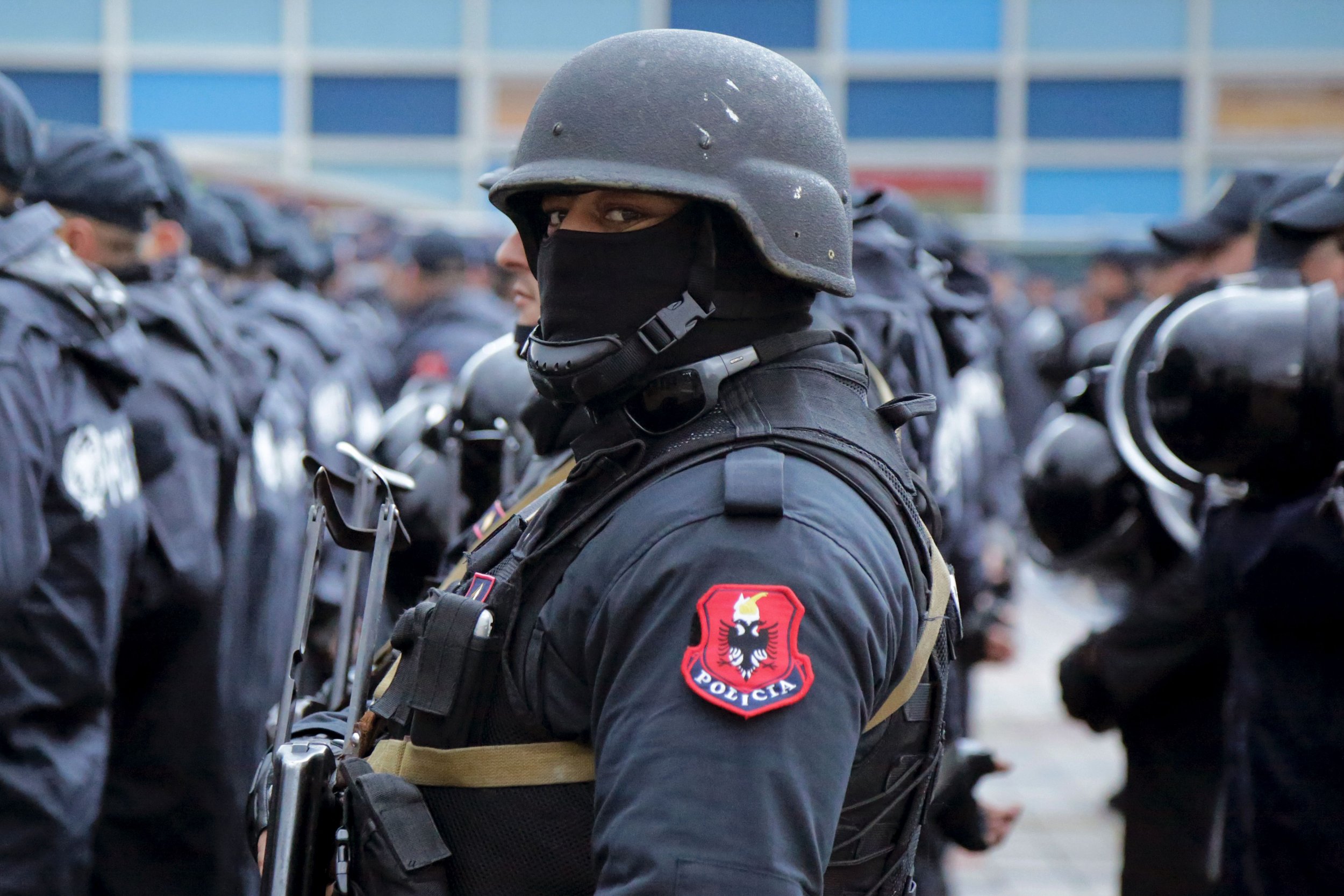 The U.S.-led coalition confirmed on Thursday that it killed a top chief of the Islamic State militant group (ISIS) who planned an attack on the Israeli soccer team.
The coalition said it killed Lavdrim Muhaxheri, the self-styled "commander of Albanians in Syria and Iraq," in an airstrike on June 7 near the eastern Syrian city of Mayadin.
"He was known as the most prominent and radical ethnic Albanian fighter in Syria and was directly responsible for inciting jihadist ideology within European communities and encouraging foreign fighters to travel to ISIS-controlled territory," a coalition statement said.
"He was also responsible for planning numerous terrorist attacks, including the failed plot to bomb the 2016 Israel-Albania soccer match in Albania."
The plot targeted Israel national team players and fans during a November 2016 World Cup qualifier against Albania.
Authorities moved the match between the majority-Jewish country and majority-Muslim country because of intelligence suggesting the possibility of an attack. In November, Kosovan authorities arrested 19 people in connection with the plot.
Also known as Abu Abdullah al Kosovo, he traveled to Syria in 2012 to join the Al-Qaeda-affiliated Nusra Front, now known as Jabhat Fateh al-Sham. Before moving, he lived in Kacanik, Kosovo and was a member of the Islamic Community of Kosovo, an independent Islamic organization.
Muhaxheri gained infamy at home for his appearances in ISIS propaganda videos in which he is seen carrying out executions, one a beheading, and using a rocket-propelled grenade in the other.
His family said in June that he had been killed in the Middle East but did not specify in what circumstances, when, or where.
He was believed to be a commander of Albanian ISIS recruits in ISIS-held territory and a key link between Balkan jihadists, from Albania, Kosovo and Macedonia.
International police agency Interpol had issued a red notice for his arrest and the U.S. designated him as an international terrorist in September 2014.
Kosovo became a hotbed of ISIS recruitment after the group's rise in mid-2014, with about 310 Kosovars joining its ranks, the highest per capita figure in Europe.