ISIS-Claimed Car Bomb Kills at Least 50 in Shiite District of Baghdad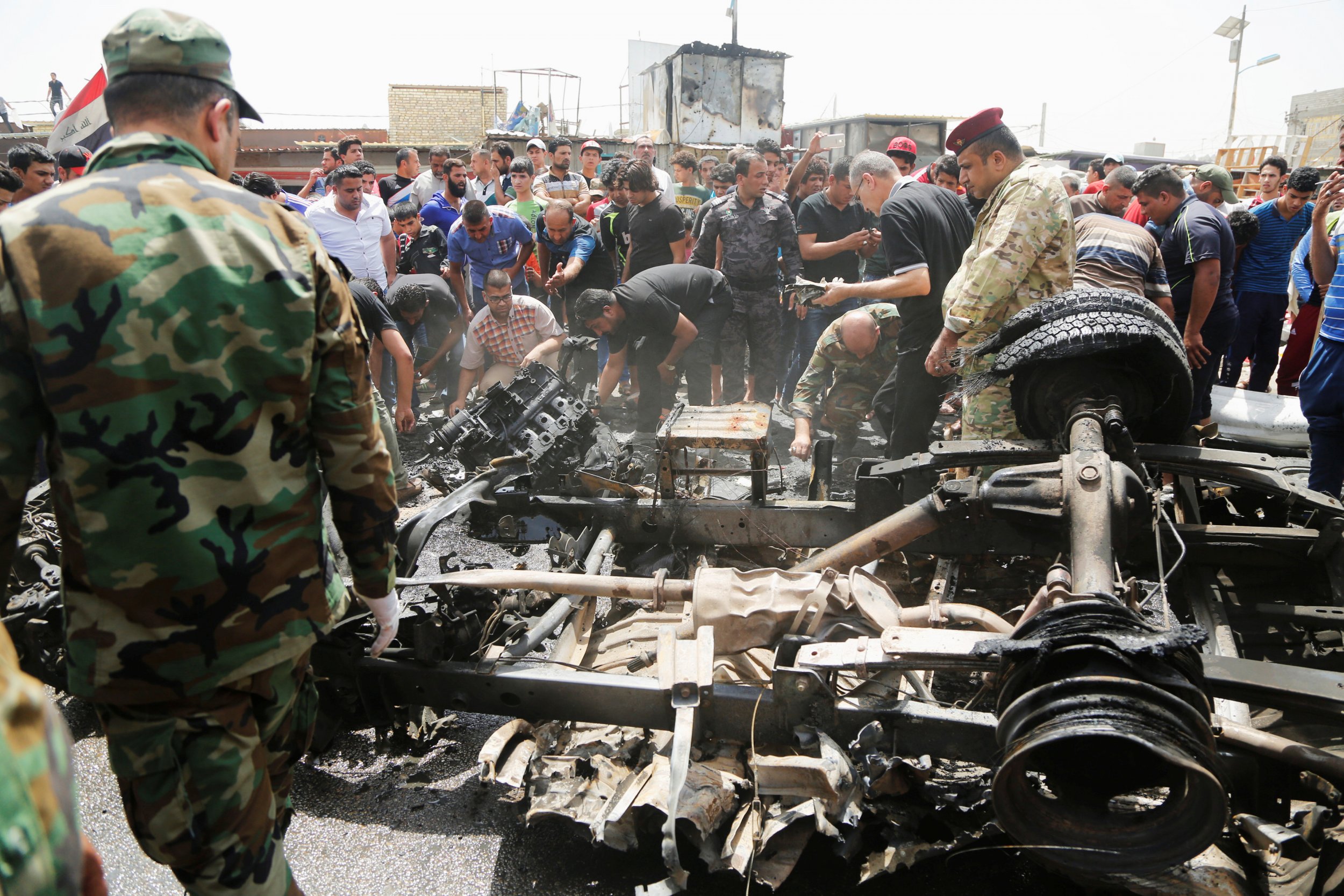 A car bomb claimed by the Islamic State militant group (ISIS) left at least 50 people dead on Wednesday and wounded more than 70 others in a predominantly Shiite area of Baghdad.
A vehicle loaded with explosives detonated in a market in Sadr City during the evening rush hour in the Iraqi capital, killing dozens, Iraqi police and hospital sources told Reuters. The death toll could rise further.
The ISIS-linked Amaq news agency claimed the bomb blast and said that one of the radical Islamist group's suicide bombers had targeted Shiite militiamen, part of an Iraqi coalition fighting force battling the group across Iraq. The claim could not be independently verified but Amaq has previously claimed a series of confirmed ISIS attacks.
While security has tightened in the Iraqi capital amid ISIS's insurgency, the group has still managed to infiltrate the city's perimeter to carry out attacks in Shiite areas against Shia Muslims, whom ISIS consider to be apostates.
In February, ISIS claimed a double suicide bombing in Sadr City, killing at least 70 people in the district where many supporters of the Shiite cleric Muqtada al-Sadr reside.
Iraqi forces are working with the U.S.-led coalition member states to beat back ISIS in the country's western Anbar province and have begun an assault on the ISIS-controlled areas surrounding the northern Iraqi city of Mosul in preparation for a full offensive.
The fight against ISIS in the country has reignited sectarian divides, with fears of Shia militias entering ISIS-held cities where majority-Sunni populations are present. Iraq's coalition government is made up of Shia, Sunni and Kurdish lawmakers.