ISIS Claims Assyrian Hostage Converted to Islam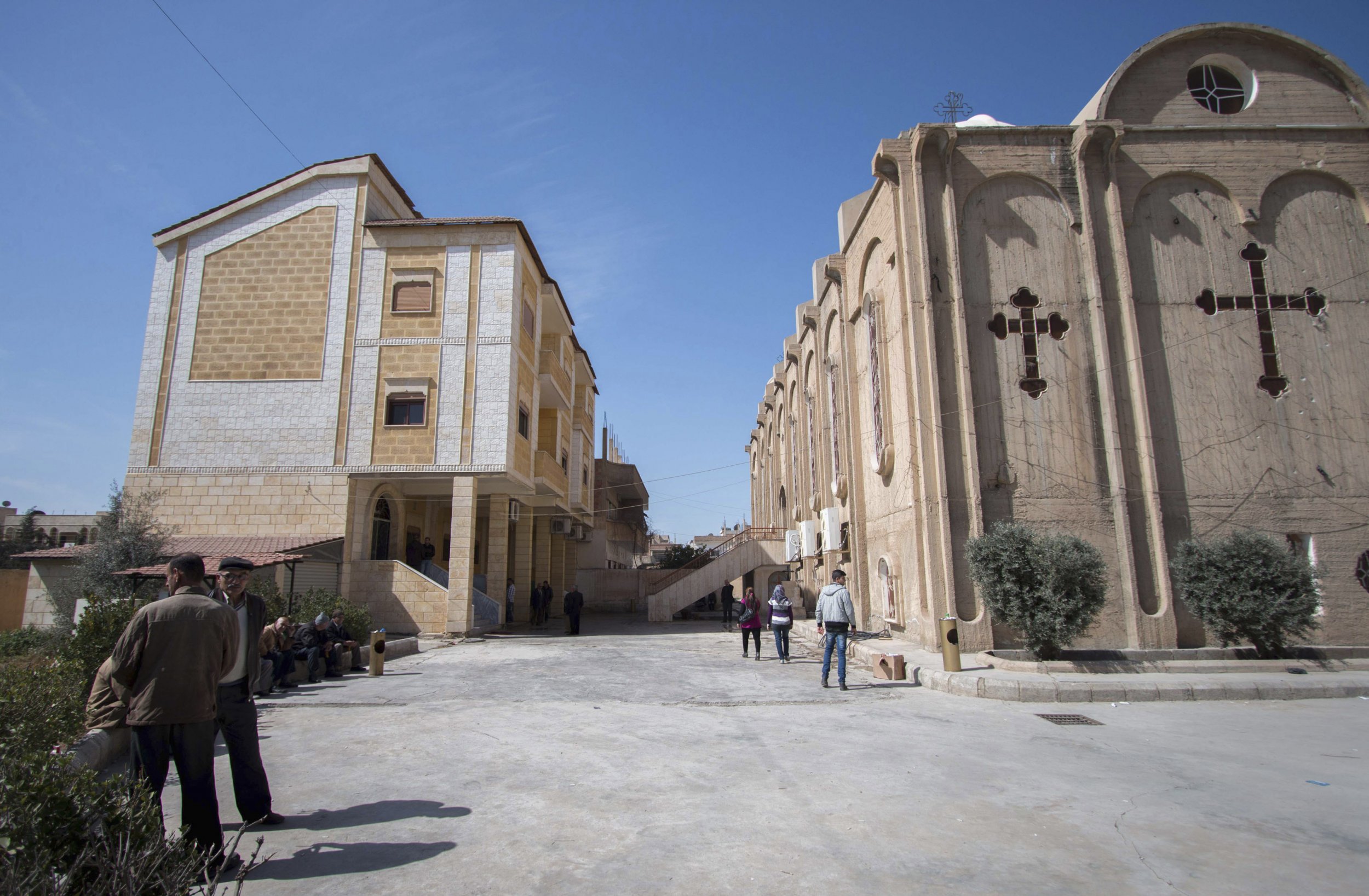 The Islamic State released a video Monday in which it claims to have converted an Assyrian hostage to Islam from Christianity.
The video, disseminated online by an ISIS-linked media organization, features a water mark of the Black Standard flag commonly seen in ISIS-sponsored videos. Though the video's authenticity could not be independently verified by Newsweek, it was authenticated by the SITE Intel Group, a jihadist watchdog.
According to a translation by SITE, the Assyrian man in the video announces his conversion to Islam. He is also seen embracing Islamic State gestures, such as holding his finger in the "1" sign, and hugging militants.
It is unclear whether the man genuinely converted or was forced to say he had for the video. In late February, ISIS took dozens of Assyrians hostage in the Tell Tamer area of Syria. The terrorist group burned a church to the ground in the process. About 10 days later, 19 Assyrians were released; advocacy groups estimate dozens more remained in the Islamic State's clutches.
A Demand For Action, a human rights group, said it believes ISIS is trying to "ethnically cleanse" the region.