ISIS Claims Attack on Government Office Near Baghdad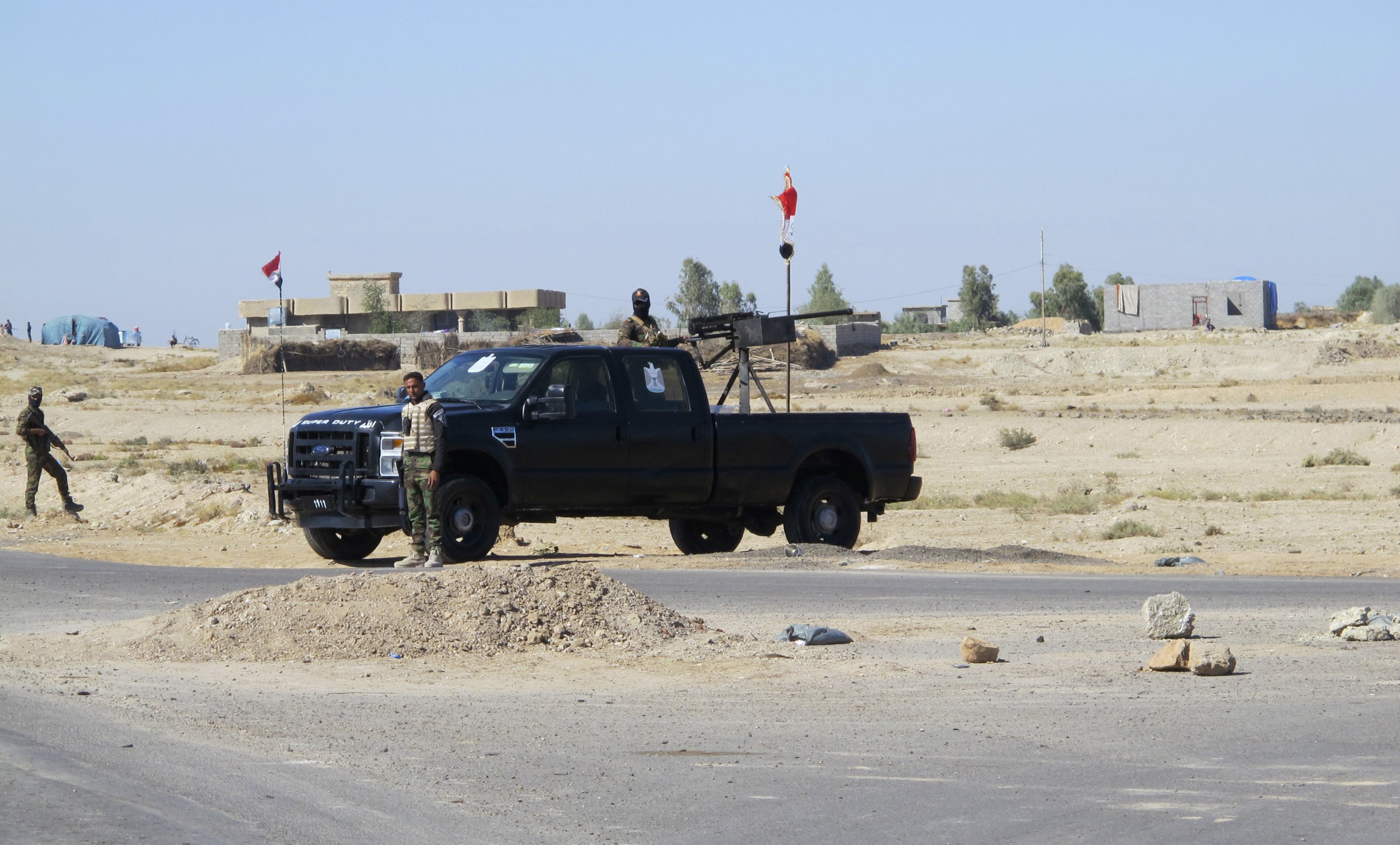 BAGHDAD (Reuters) - Three militants disguised in military uniform killed at least eight people in a local government office in Amiriyat al-Falluja in western Iraq on Tuesday, in an attack claimed by Islamic State.
One of the attackers blew himself up inside the building, and the other two were shot dead before managing to detonate their explosive vests, according to deputy district council chairman Falih al-Issawi.
A further 17 people were wounded in the attack, including the head of the council, Shakir al-Issawi, who leapt from the window of his office after the explosion, a police source said.
In a statement, Islamic State said the three attackers had killed "dozens of apostates".
Located on the western fringe of Baghdad, Amiriyat al-Falluja is one of the few remaining pockets of territory under government control in Anbar province, most of which is held by Islamic State.
Since overrunning the provincial capital Ramadi last month, the insurgents have sought to consolidate their gains in Anbar by attacking the last government strongholds, strung out along the Euphrates river valley.
Iraqi security forces and Shi'ite paramilitaries are meanwhile edging towards Ramadi.
Other blasts across Baghdad killed around 20 people on Tuesday, police and medical sources said.
The deadliest explosion took place on Palestine Street in eastern Baghdad, where a car bomb blew up near a restaurant, killing nine.
A bomb struck an army patrol in the Hussainiya district on Baghdad's northern outskirts, killing four people, including three soldiers, police said.
Three people were killed by a bomb in the Saydiya district of southern Baghdad, while another three were killed in a blast in the western Amriya quarter.