ISIS Claims It Has Captured Two Russian Soldiers in Its Last Major Stronghold in Syria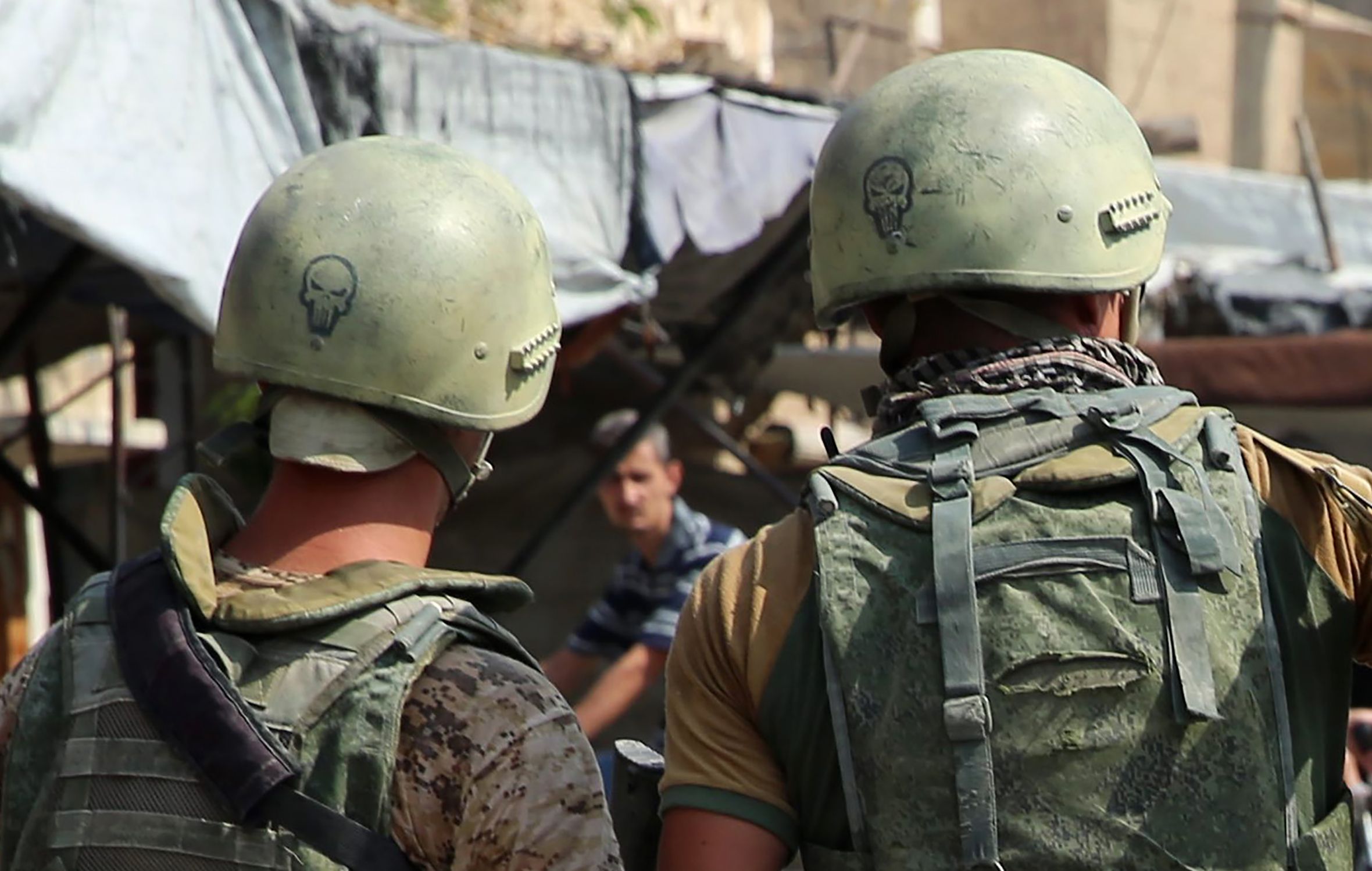 The Islamic State militant group (ISIS) claimed the capture of two Russian soldiers in its last major Syrian stronghold on Thursday.
The radical Islamist group announced via its Amaq News Agency that it captured the Russian troops in the village of Ash Sholah, located in the countryside of the eastern Syrian province of Deir ez-Zor.
Russia denied the claim through a representative of its main base in Hmeymim, Syria, located in the country's western province of Latakia, the heartland of loyalists to Syrian President Bashar al-Assad.
"All servicemen of the Russian armed forces staying in the Syrian Arab Republic are safe and in a good condition and are performing the designated tasks," the unidentified spokesperson said, according to Russian news agency Tass.
"There were no reports of incidents connected with capture or losses among servicemen of the Russian armed forces in the Deir ez-Zor governorate and other Syrian areas."
Russia is waging an offensive against ISIS in Deir ez-Zor province in support of Syrian government forces.
If confirmed, it would be the first time that a Russian soldier has been kidnapped by ISIS militants.
It comes after one of Russia's top generals in Syria was killed in an attack by ISIS earlier this week, with Moscow blaming the U.S. for his death.
The Russian Defense Ministry said late Sunday that Lieutenant General Valery Asapov "was at a command post of Syrian troops, assisting the Syrian commanders in the operation for the liberation of the city of Deir ez-Zor." Tass reported that Asapov was killed "as a result of a mortar shelling by ISIS."
Russia faces an increased threat from radical Islamist groups at home. In August, Russian intelligence foiled a double suicide bomb plot in Moscow directed by ISIS, arresting four people suspected of plotting attacks on the city's metro system and on a shop.
In April, a suicide bomber killed 15 people on a subway train in St. Petersburg. A previously unknown group, the Imam Shamil Battalion, which said it was linked to Al-Qaeda, claimed responsibility for the attack.
Russian security services believe that some 2,500 Russian nationals have joined the ranks of ISIS in Iraq and Syria since the beginning of 2015. Several militants from Russia and the Caucasus republics have reached senior positions in the militant group.
ISIS's late Minister of War Abu Omar al-Shishani was a Georgian Chechen jihadi. The gunman who killed 39 people at an Istanbul nightclub on New Year's Eve was a Kyrgyz national.