ISIS Claims Easter Killing of Pakistani Christian Family Ambushed In Rickshaw By Militants
ISIS has claimed responsibility for the murder of four members of a Christian family in the Pakistani city of Quetta on Easter Monday.
ISIS Khorasan Province—the branch of the group active in Afghanistan and Pakistan—said a "security detachment" of militants "managed to target a number of the combatant Christians," SITE Intelligence Group reported.
The victims were travelling in a rickshaw to visit family when they were ambushed by armed men on two motorcycles. The gunmen opened fire, killing three men and one woman and injuring a 12-year-old girl, according to Pakistan's Dawn news agency. The injured girl is believed to be the daughter of one of the dead, and the three others her cousins.
The attack took place in the Shah Zaman Road area, where a significant number of Quetta's Christian population lives. Around 2 percent of Pakistan's population of 208 million—or nearly 4 million people—are Christians. Provincial police official Moazzam Jah Ansari told Reuters that the attack appears to have been targeted and called it "an act of terrorism."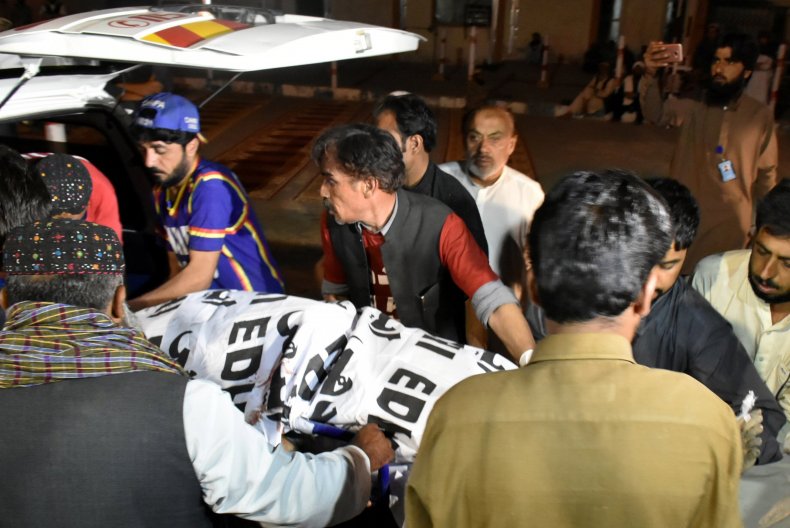 Pakistani forces strengthened security around churches ahead of the Easter weekend, expecting attacks on Christians during the celebrations, according to NPR. The roads in between Christian communities and places of worship, however, remain vulnerable.
Christians have often been targeted by hardline Islamist groups in Pakistan, including ISIS. In December, ISIS militants attacked a church compound in Quetta, killing at least nine people. Up to 56 people were wounded in the attack, which was carried out by two suicide bombers.
Christians celebrating Easter Sunday were attacked by a suicide bomber at an amusement park in Lahore in 2016, killing at least 69 people and wounding hundreds more.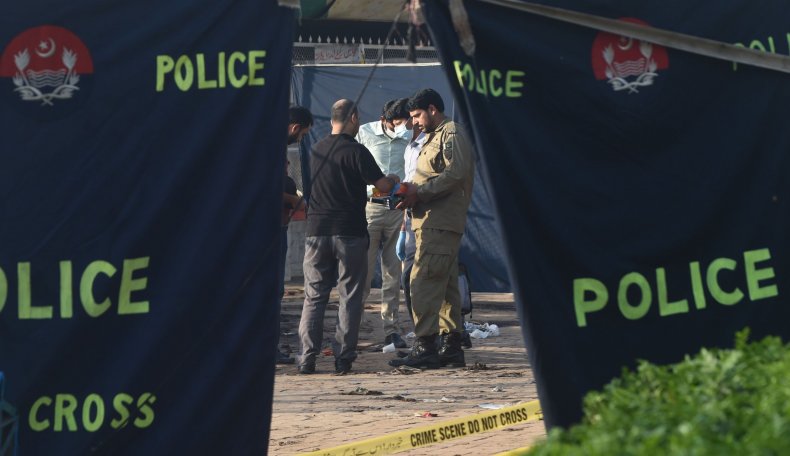 It is estimated that ISIS Khorasan Province had as many as 3,000 fighters in 2017. As ISIS has been degraded in Iraq and Syria, the U.S. has stepped up its anti-ISIS campaign in Afghanistan to prevent the group from taking root there. From July 2016 to July 2017, U.S. airstrikes and special forces raids killed three consecutive ISIS Khorasan Province leaders.
Last weekend's attack occurred in the province of Balochistan, where Pakistan's security forces are battling both Islamist militants and Baloch separatists. Bordering Iran and Afghanistan, the province has become a hotspot for both religious and anti-government violence. Pakistani authorities have said that ISIS fighters are launching attacks from bases in "ungoverned" areas of neighboring Afghanistan, Voice of America said.