ISIS Claims First Major Iran Attack in Twin Assault on Tehran Parliament and Shrine, Killing Seven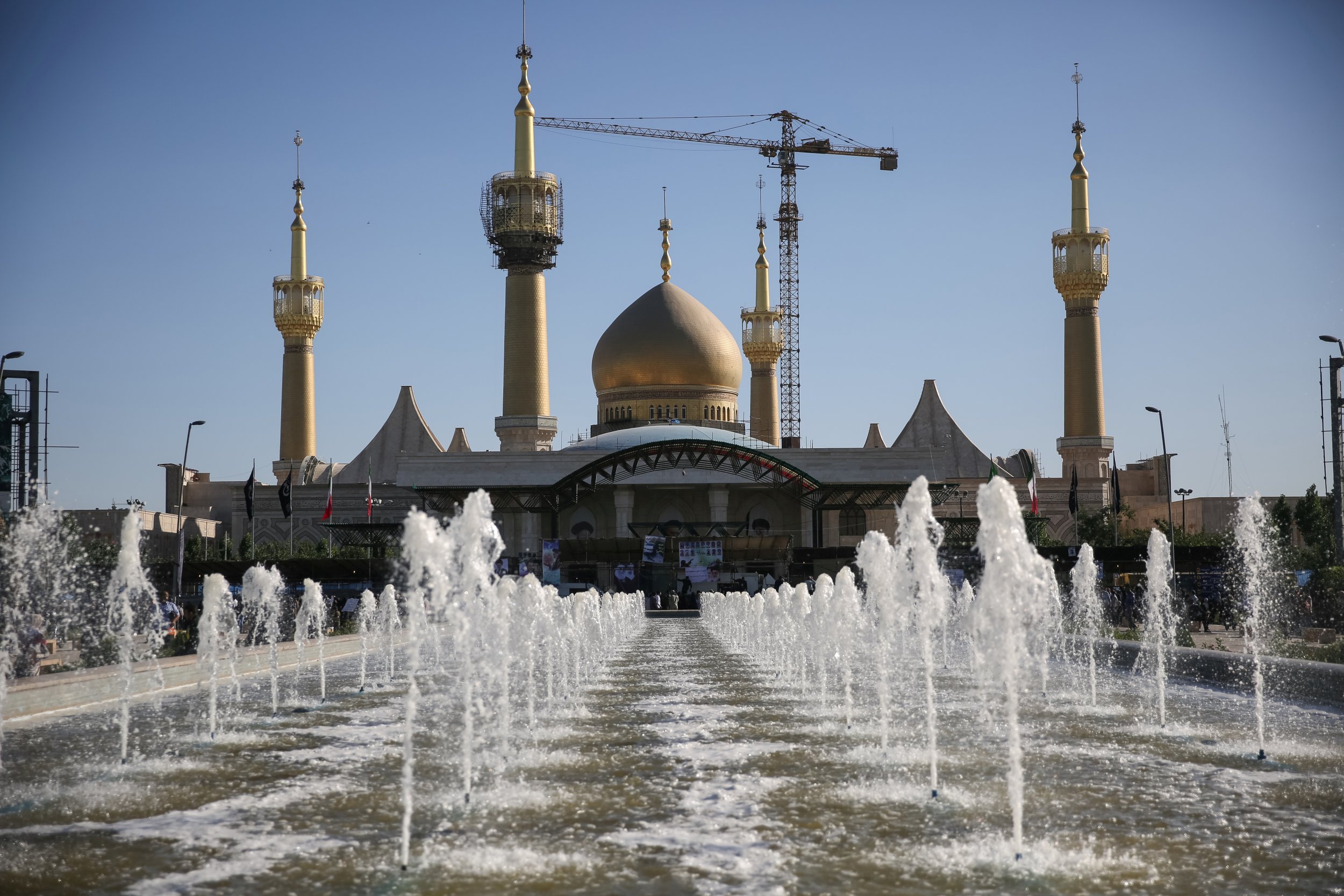 The Islamic State militant group (ISIS) claimed responsibility for two attacks Wednesday on the parliament in Tehran and the shrine for the founder of the Islamic Republic that left at least seven dead, in a statement released via its Amaq news agency.
"Fighters from Islamic State attacked Khomeini's shrine and the Iranian parliament in Tehran," the news agency said.
It is the first ISIS-claimed major attack on Iranian soil.
On Wednesday morning, gunmen stormed the Iranian parliament and the Mausoleum of Ayatollah Ruhollah Khomeini. Iran's state TV news website reported four "terrorists," including a suicide bomber, were involved in the attack on the parliament building.
Iran's state TV broadcaster also reported a suicide bomber detonating his device at the parliament. It remains unclear if multiple suicide bombers were involved, but the ISIS statement said two suicide bombers carried out the attacks.
The jihadi group has increased its propaganda output aimed at Iranians and Persian speakers this year, including a video in March that called on Iran's Sunnis to take up arms against Iran's Shiite elite. Four issues of its online magazine Rumiyah were also translated into Farsi. Around nine percent of the Iranian population is Sunni, while the rest are mainly Shiites.
Read more: Gunmen storm Iranian parliament, attack Ayatollah Khomeini Mausoleum in Tehran
Iran is currently backing the regime of Syrian President Bashar al-Assad against Sunni rebels and jihadist groups in the war-torn country. Tehran has also propped up Iraq's fight against ISIS, advising Baghdad's predominantly Shiite forces and militias in the battle to recapture cities such as Tikrit and Ramadi.
Iranian authorities had warned last year that the country faces a significant threat from ISIS, which promotes an ultra-conservative strand of Sunni Islam that analysts have described as "medieval." Iran's population is predominantly Shiite; hardline Sunnis consider Shiite Islam to be heresy, viewing their worship of shrines as idolatrous.
In October, Intelligence Minister Mahmoud Alavi said Iranian security services dismantled a foreign ISIS cell targeting mourners of the Shiite holy day of Ashura—a commemoration of the death of the Prophet Muhammad's grandson in the 7th century—with explosive devices, one of several alleged plots by the group in Iran last year. They discovered some 100 kilograms of explosive material. The group did not claim responsibility for the plot.
Alavi referred to the plotters as "takfiri terrorists," a reference to the conservative ideology of Sunni extremists in radical groups such as ISIS and a potential nod to Saudi Arabia, its major regional rival that follows the Wahhabi strain of Islam and where thousands of fighters have joined ISIS.