ISIS Claims It Has Murdered Hostages From Norway and China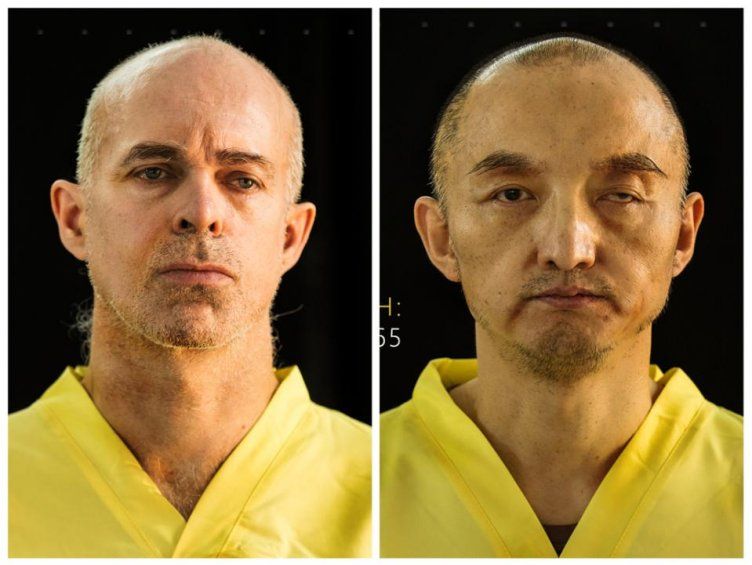 The Islamic State militant group (ISIS) claims to have killed two hostages, one from China and one from Norway, in the release of its official English-language propaganda magazine.
In September, the group published "for sale" advertisements for Chinese national Fan Jinghui and a Norwegian national Ole Johan Grimsgaard-Ofstad in the magazine entitled Dabiq. Both were pictured in yellow jumpsuits, set against jet-black backgrounds.
The group's latest release of Dabiq on Wednesday includes photographs of two lifeless bodies with bloody faces, purporting to be those of Grimsgaard-Ofstad and Jinghui, with the word "Executed" stamped over the page.
The magazine says they were killed "after being abandoned by the Kafir [infidel] nations and organizations." The page is titled "The Fate of the Two Prisoners."
Their deaths could not be independently confirmed and the Chinese government is yet to comment. Norwegian Foreign Ministry spokesman Rune Bjastad told Associated Press: "We have no confirmation yet."
It remains unclear if the latest claimed murders are related to Friday's deadly Paris attacks that left at least 129 people dead and dozens more in a critical condition.
Underneath both advertisements in the group's September issue of Dabiq , the group posted a telegram number for anyone wishing to pay a ransom for the prisoners' release. Following the news of Grimsgaard-Ofstad's capture, Norwegian Prime Minister Erna Solberg said that Norway would not pay a ransom as it was government policy not to give funds to terrorist organizations, a policy shared by both the U.S. and the U.K.
Grimsgaard-Ofstad, a 48-year-old from the Norwegian city of Porsgrunn, was supportive of Syrian rebel groups on social media and criticized the Charlie Hebdo cartoonists for their depictions of the Prophet Mohammed following January's deadly attacks on the offices of the satirical magazine. His activity on Twitter, Facebook, and YouTube included posting videos linked to the Free Syrian Army and the Islamist rebel group Ansar al-Sham.
Photos he posted to Facebook in January 2014 showed that he had visited the Turkish town of Reyhanli, near the Syrian border. His final Facebook post suggested he had reached Syria before his apparent abduction. "I am in Idlib, Syria. Going to Hama tomorrow. I finally made it," he wrote.
Little is known about Jinghui, 50, but ISIS described him as a "freelance consultant" from Beijing in the September issue of Dabiq.