ISIS Claims Manila Casino Attack at Resorts World Complex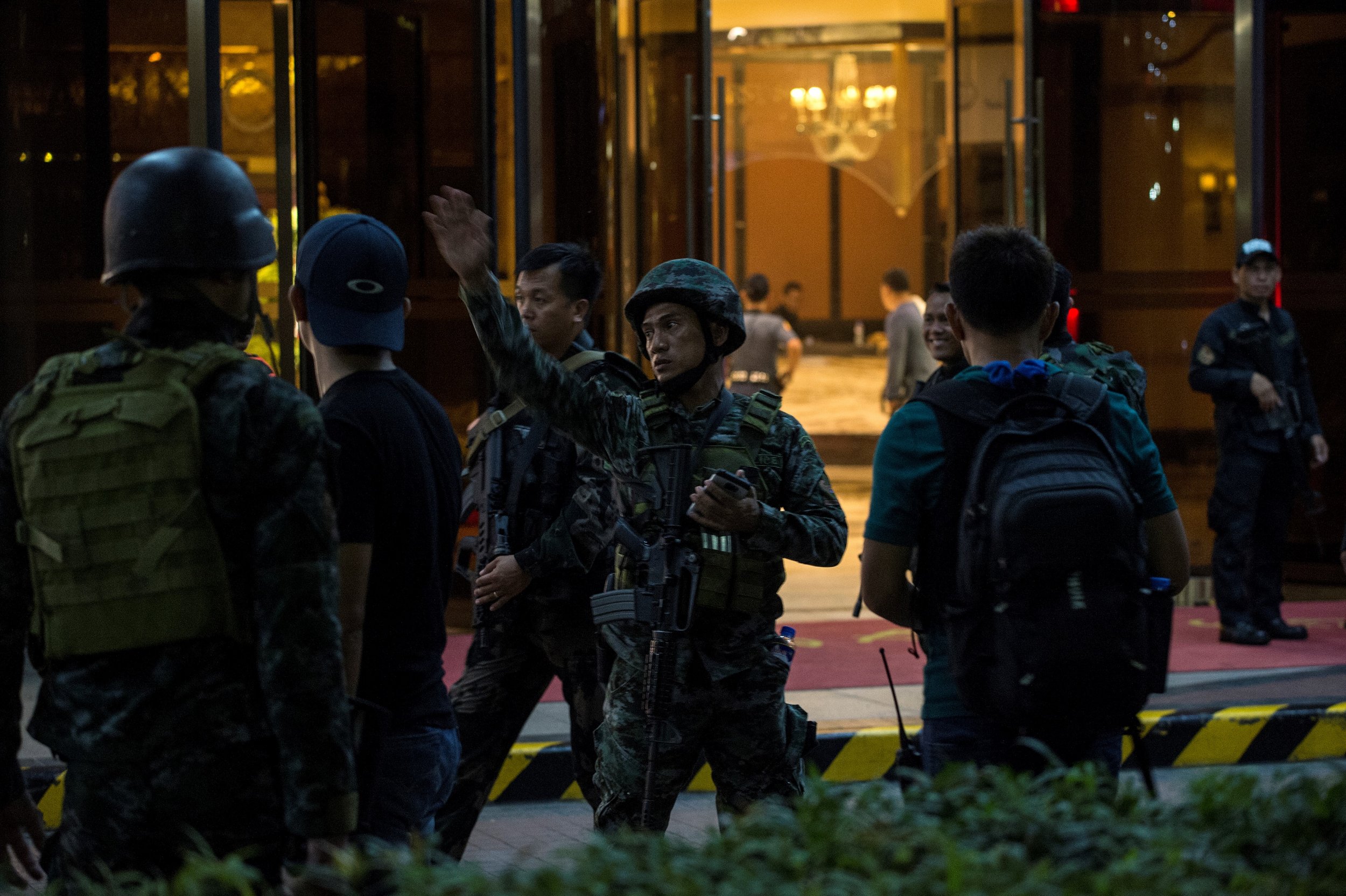 The Islamic State militant group (ISIS) has claimed responsibility for an attack on a casino in the Philippine capital Manila that killed at least 36 people on Friday, the group's Amaq news agency said, after officials said there was no evidence of militant involvement.
A gunman burst into the Resorts World Manila entertainment complex on Friday, firing shots, setting gaming tables alight and killing at least 36 people, all suffocating in thick smoke, in what officials have said was a botched robbery.
"Islamic State fighters carried out the Manila attack in the Philippines," the news agency said.
An earlier SITE report quoted an "IS operative" confirming the group's role in the attack on the encrypted messaging app Telegram.
Police said the attacker stole more than $2 million in casino chips before killing himself in a nearby hotel.
Authorities said the attack was not linked to terrorism. "He would have shot all the people gambling" if it was an act of extremism, national police chief Ronald Dela Rosa said.
There was no evidence linking the attack at the Resorts World Manila entertainment complex to fighting between government troops and Islamist militants in the country's south, said Ernesto Abella, a spokesman for President Rodrigo Duterte.
Philippine forces are battling Muslim militants linked to ISIS in the southern city of Marawi, the biggest on the island of Mindanao.
"All indications point to a criminal act by an apparently emotionally disturbed individual," Abella told a media conference.
"Although the perpetrator gave warning shots, there apparently was no indication that he wanted to do harm or shoot anyone."
Most of the dead suffocated in the chaos as guests and staff tried to flee choking smoke at the complex after the attack began shortly after midnight local time.
Oscar Albayalde, chief of the capital's police office, said those that died were in the casino's main gaming area.
"What caused their deaths is the thick smoke," he told reporters. "The room was carpeted and of course the tables, highly combustible."