ISIS Calls Trump 'New Pharaoh' After Again Claiming Responsibility for Las Vegas Attack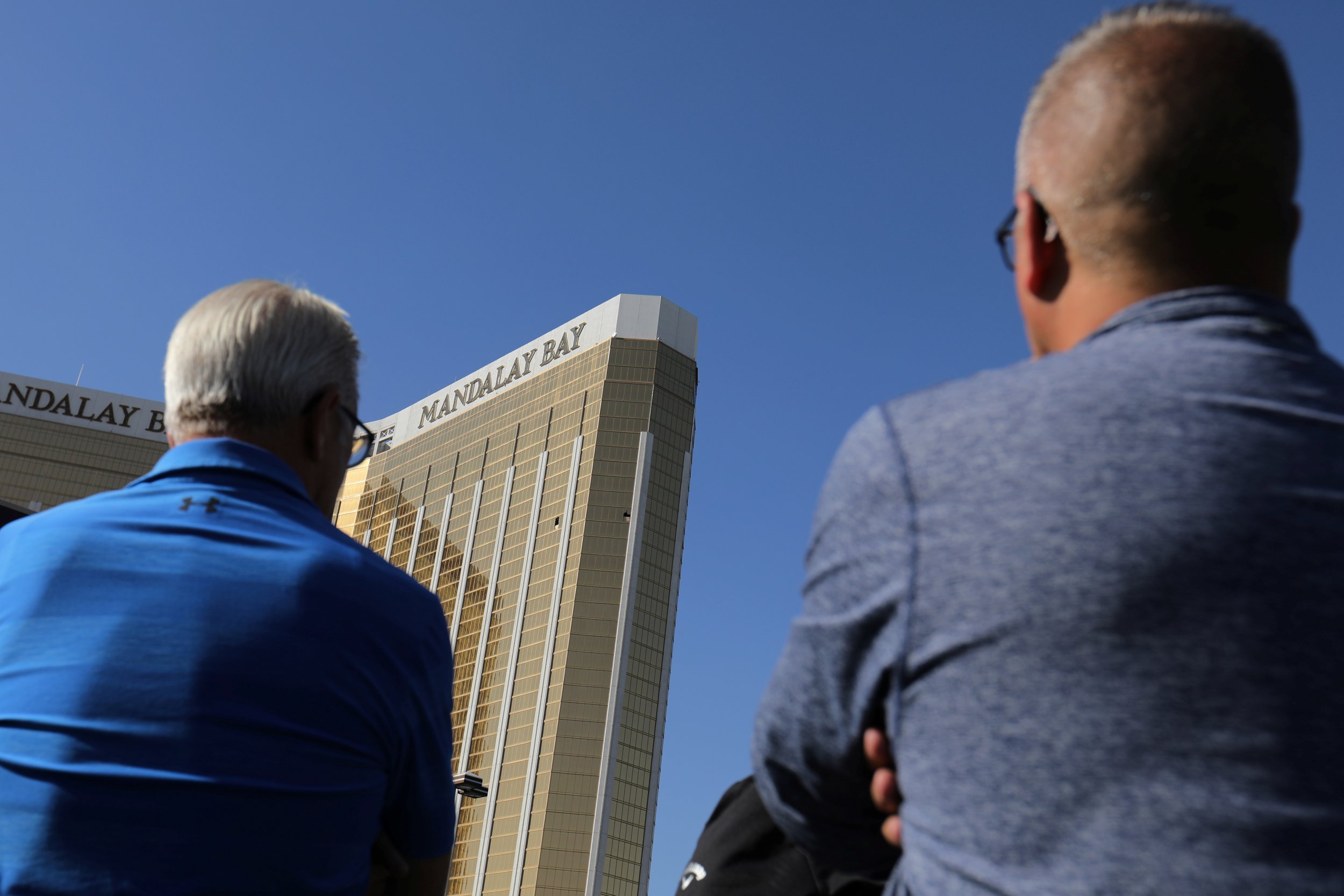 The Islamic State militant group (ISIS) has tried—again—to claim responsibility for the deadliest mass shooting in recent U.S. history in a propaganda video filled with threats aimed at America, violent beheadings and a message to followers that calls President Donald Trump a foolish "new pharaoh."
ISIS has tried claiming the shooting in Las Vegas several times since the Oct. 1 sniping attack, which left 58 dead and more than 500 others injured. Each time, the group has not provided any proof of a connection to gunman Stephen Paddock.
The video, Flames of War II, is a sequel to the one-hour film the group released in 2014 aimed at recruiting English speakers and intimidating the West.
The new footage showed a map of the U.S. with five targets—all places struck by recent high-profile attacks—New York City, Las Vegas, Texas, San Bernardino, California and Orlando, Florida.
Fireballs come down from the sky and hit all five targets.
The group lists cities for all of the targets except Texas. It's unclear if the group is attempting to claim responsibility for the recent church shooting in Sutherland Springs, Texas, or possibly the shooting that left five officers dead in Dallas, Texas last year.
But, authorities have said neither attack was linked to the Islamic State.
In Dallas, Micah Xavier Johnson attacked during a Black Lives Matter rally and targeted white officers because he was angry about race relations in the U.S. In Sutherland Springs, Devin Kelley's attack stemmed from a domestic situation.
Also without proof, the group has continued to claim responsibility for the shooting in Vegas.
In its attempts to claim responsibility for the Vegas attack, ISIS went so far as to dub Paddock "Abu Abdul Barr al-Amriki" and also dedicate an infographic in its weekly digital magazine al-Naba to the killings. The image mostly repeated details of the attack already published by the media, but specified that Paddock had "converted to Islam six months ago."
But the FBI and local authorities in Las Vegas have continued to say they've found no proof of any connections to the group. It's persisted, nevertheless, because Paddock's motive has remained a mystery.
Clark County Sheriff Joe Lombardo said his officers and the FBI have worked to create a profile of Paddock and found he'd been losing much of his fortune over a two-year span. He said the gunman became depressed, which may have been a personal turning point.
Along with claiming the Vegas attack, the video, which is in English, targets Trump and shows footage of bombings in the Middle East.
ISIS says the bombings and plan to wipe their group out is "an unprecedented campaign of aggression and lies, intensified by a new pharaoh even more foolish than his predecessor, who believes he could fight fire with fire."
The video then shows Trump's comments during several speeches, including the quote, "I'm gonna bomb the shit out of them," referring to ISIS.
ISIS says Trump's campaign is fueling them and attracting more followers to the militant group.
The film reportedly concludes with prisoners digging their own graves.