ISIS Claims Responsibility for Turkey Nightclub Attack That Killed 39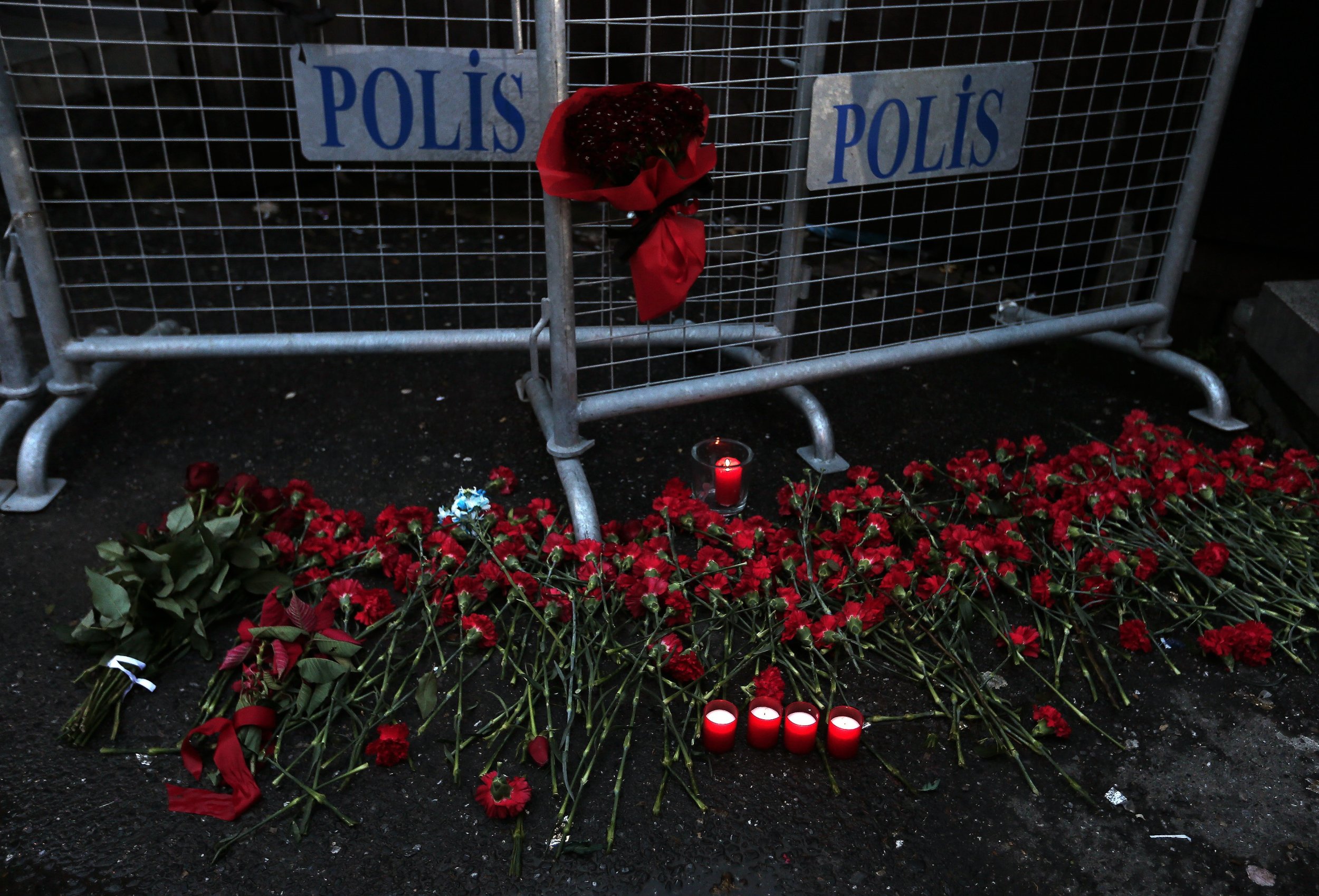 The Islamic State militant group (ISIS) has claimed responsibility for the New Year attack at a popular Istanbul nightclub that killed 39 people.
A statement released by the group on Monday through the ISIS-linked Amaq news agency said: "In continuation of the blessed operations that Islamic State is conducting against the protector of the cross, Turkey, a heroic soldier of the caliphate struck one of the most famous nightclubs where Christians celebrate their apostate holiday."
In the latest in a series of ISIS-linked attacks in Turkey, revelers at Istanbul's Reina nightclub were attacked by a gunman in the early hours of Sunday morning.
Police in Turkey are still searching for the assailant, who is believed to be of Central Asian origin. Local newspaper Hurriyet Daily News cited unnamed security sources who claimed the assailant was from either Uzbekistan or Kyrgyzstan.
Up to 600 people are believed to have been in the club at the time of the attacks, including many foreigners. Witnesses said the gunmen shouted in Arabic as they opened fire.
"We were having fun. All of a sudden people started to run. My husband said don't be afraid, and he jumped on me. People ran over me. My husband was hit in three places," club-goer Sinem Uyanik told the paper. "I managed to push through and get out, it was terrible."
Turkey is part of the U.S.-led coalition against ISIS and launched an incursion into Syria in August to push back radical Sunni militants from its borders.
Turkish President Recep Tayyip Erdogan has previously said groups like ISIS are trying "to create chaos" through such attacks.
"As a nation, we will fight to the end against not just the armed attacks of terror groups and the forces behind them, but also against their economic, political and social attacks," Erdogan said in a written statement.
"We will retain our cool-headedness as a nation, standing more closely together, and we will never give ground to such dirty games."