ISIS Claims To Have Shot Russian Helicopter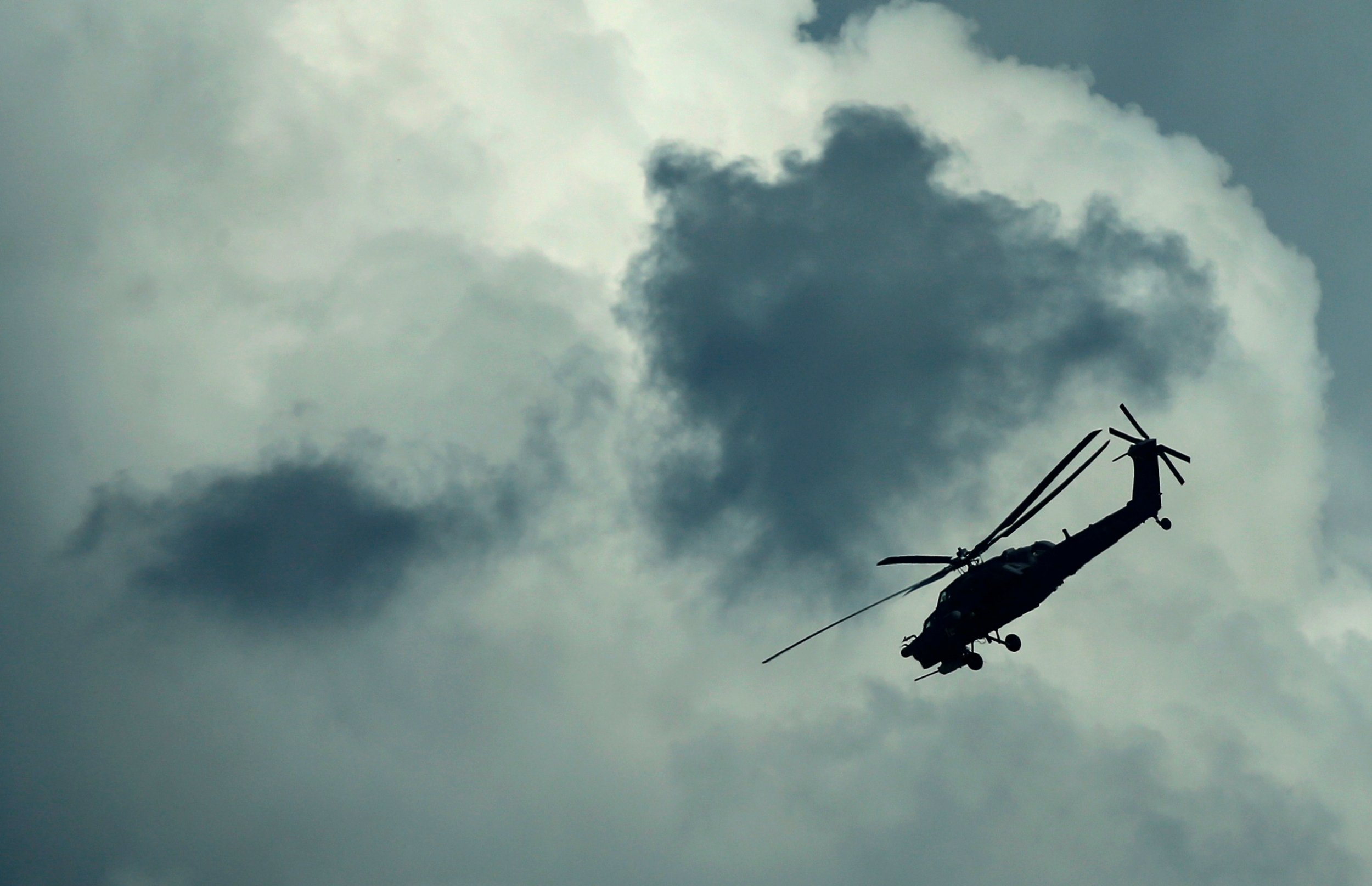 Russia's Ministry of Defense confirmed militants hit one of its aircraft during a flight in Syria, but denied reports of any fatalities in the incident, Russian state news agency Itar-Tass reports.
Extremist militant group Islamic State (ISIS) reported via their news agency Amaq they had destroyed a Russian attack helicopter in Syria's Homs Governorate using guided missiles on Thursday, according to news website SITE Intelligence.
The Russian government confirmed a helicopter of theirs had come under fire in northern Syria, but the rest of Moscow's report contained significant differences.
The Ministry of Defense said that the helicopter was already making an emergency landing when militants opened fire with a grenade launcher, damaging the aircraft but not harming anyone on board.
The ministry also said the incident took place in Hama governorate, not in nearby Homs and that the helicopter was not on a combat operation, but rather was delivering aid.
Russia's operation in Syria has targeted ISIS and a number of groups, which fight both ISIS and Syrian President Bashar al-Assad, who is an ally of Russia's.
The Russian government has come under heavy scrutiny for not upholding a ceasefire agreement and continuing military operations in Syria, in support of the Assad regime.