ISIS Claims Syria Suicide Car Bomb in Qamishli City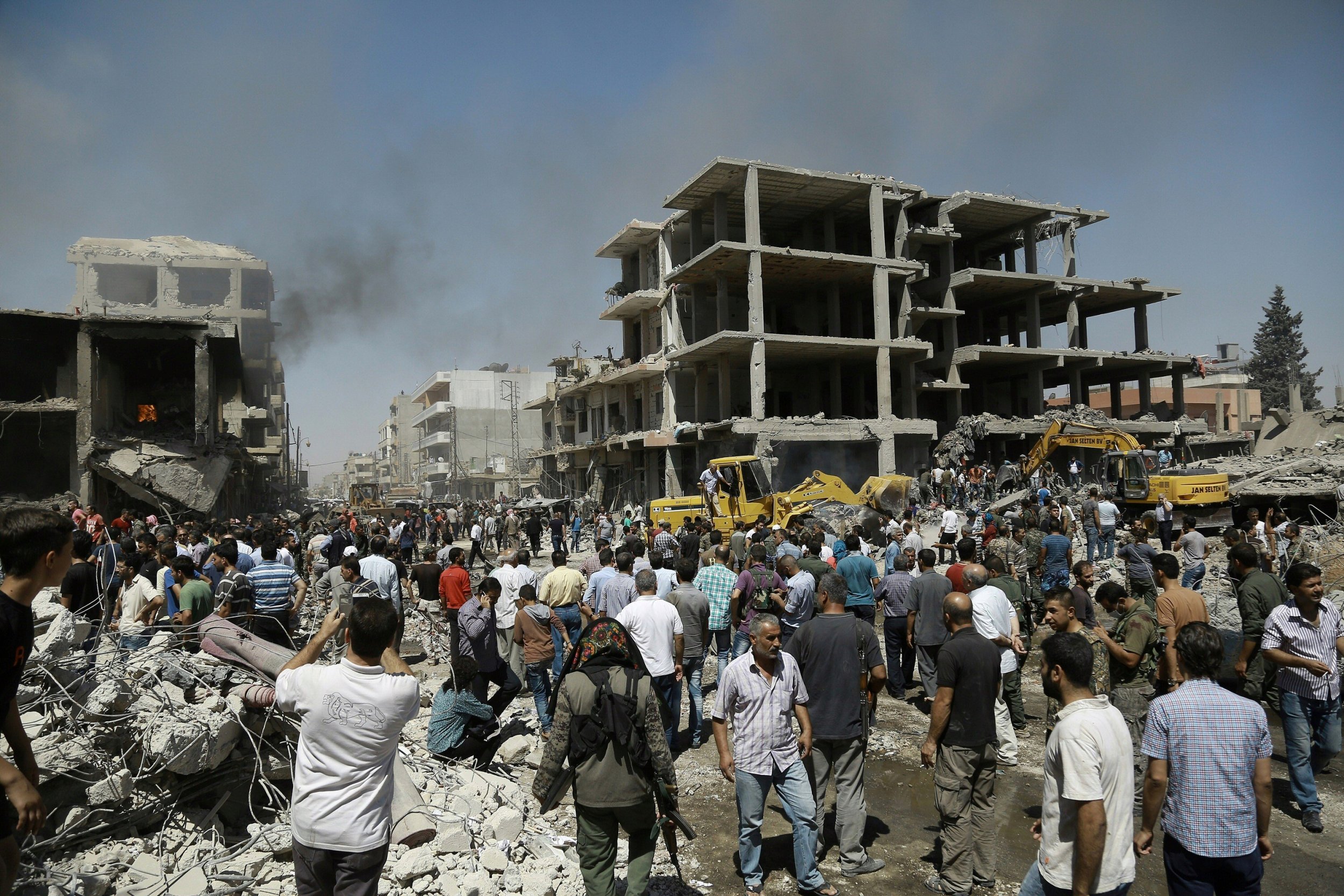 Two bomb blasts killed at least 48 people and wounded 170 more in the northeastern Syrian city of Qamishli on Wednesday, according to a monitoring group. The Islamic State militant group (ISIS) claimed responsibility the attack via its Amaq news agency.
The U.K.-based Syrian Observatory for Human Rights (SOHR) confirmed the explosions and said they killed 48 people and wounded dozens, a much lower death toll than Syrian state television. Syrian state television put the death toll slightly lower at 44 dead. The Observatory said the death toll is expected to rise because of the sheer number of those wounded in the attack. ISIS claimed to have killed more than 100 people in the attack but regularly exaggerates death tolls in its post-attack reporting.
Qamishli, one of the biggest cities in Hasakah province, is located just five kilometers from the Turkish border. Kurdish forces control the city but forces loyal to Syrian President Bashar al-Assad retain a presence there and at its airport.
SOHR said that one of the devices exploded in close proximity to a security center for the Kurdish authorities in the region. State television said that one of the blasts was a car bomb and the other blast was a motorbike bomb, Reuters reported. It showed footage from the scene of the blast, with smoke rising from buildings and rubble from the blasts.
ISIS is battling Kurdish forces, specifically the YPG militia, in the northern Syrian provinces of Hasaka and Aleppo. The Kurdish forces are fighting alongside Arab forces in what is known as the Syria Democratic Forces (SDF), backed by the United States.
After losing swathes of territory to Kurdish fighters in northern Syria in 2015, ISIS has targeted Qamishli, as well as the provincial capital, Hasakah city.
In April, a suicide bomb killed six members of the Kurdish security forces while, in July, an ISIS suicide blast killed 16 people in Hasakah.
The bomb blasts on Wednesday come as the U.S.-backed coalition and the SDF advance on ISIS in the town of Manbij, also in northeastern Syria. The coalition is conducting airstrikes and has provided a number of special forces to assist the SDF troops on the ground.