ISIS Claims Responsibility For Truck Bomb That Killed 28 People Near Baghdad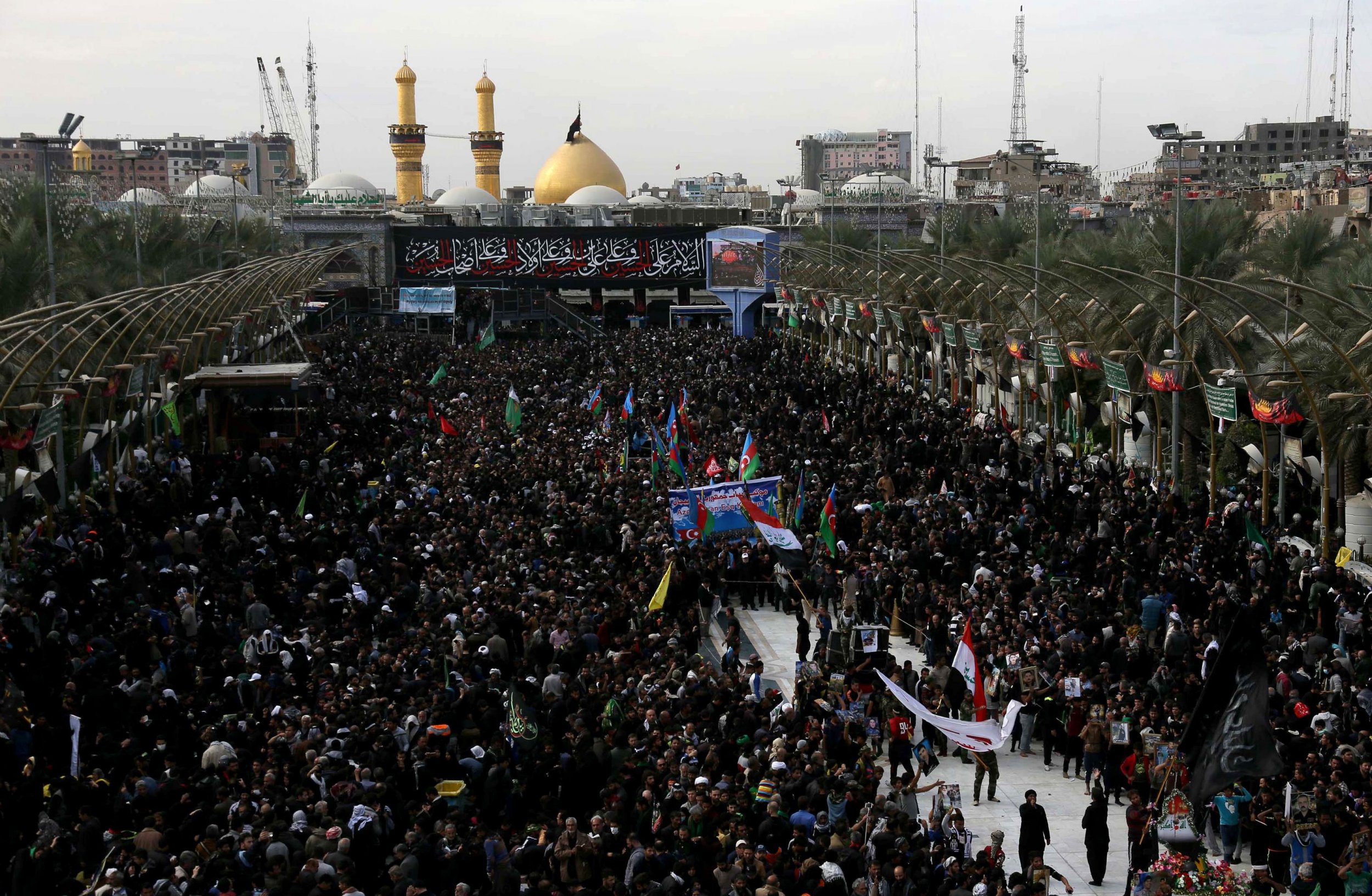 The Islamic State militant group (ISIS) has claimed responsibility for a truck bomb at a gas station south of Baghdad that left at least 28 people dead.
The blast ripped through a station in the village of Shomali, 120 kilometers (75 miles) south-east of Baghdad and 80 kilometers (50 miles) from Karbala.
The attack targeted buses filled with Shiite pilgrims returning from Karbala for the Shiite religious holiday of Arbaeen, the Iraqi Joint Operations Command told the AFP news agency. At least 10 Iranian nationals were killed in the attacks, which also wounded at least 32 people.
ISIS claimed the attack on its official news agency Amaq in a brief statement that said the attack was a suicide truck bomb.
Arbaeen is one the world's biggest religious events, with more than 15 million people visiting Karbala, where Imam Hussein, the grandson of the Prophet Muhammad, was laid to rest. It comes 40 days after the religious holiday of Ashura, in which Shiite Muslims mourn the death of Hussein.
ISIS has continued to conduct attacks against Iraqi civilians, mainly targeting Shiite Muslims, despite suffering defeats to an Iraqi coalition of government forces, Shiite-led militias and Kurdish peshmerga around the northern city of Mosul, the last city that it controls in the country.
In July, the extremist group targeted a predominantly Shiite area of Baghdad in a car bombing, killing more than 300 people, representing the most deadly attack that ISIS has ever carried out.
Iraqi forces have now completely encircled Mosul, after Shiite paramilitary coalition the Hashd al-Shaabi linked up with Kurdish peshmerga forces west of Mosul. Iraqi security forces have captured territory inside Mosul's eastern districts but the group has slowed the offensive with mortar and sniper fire, booby traps and suicide car bombs.