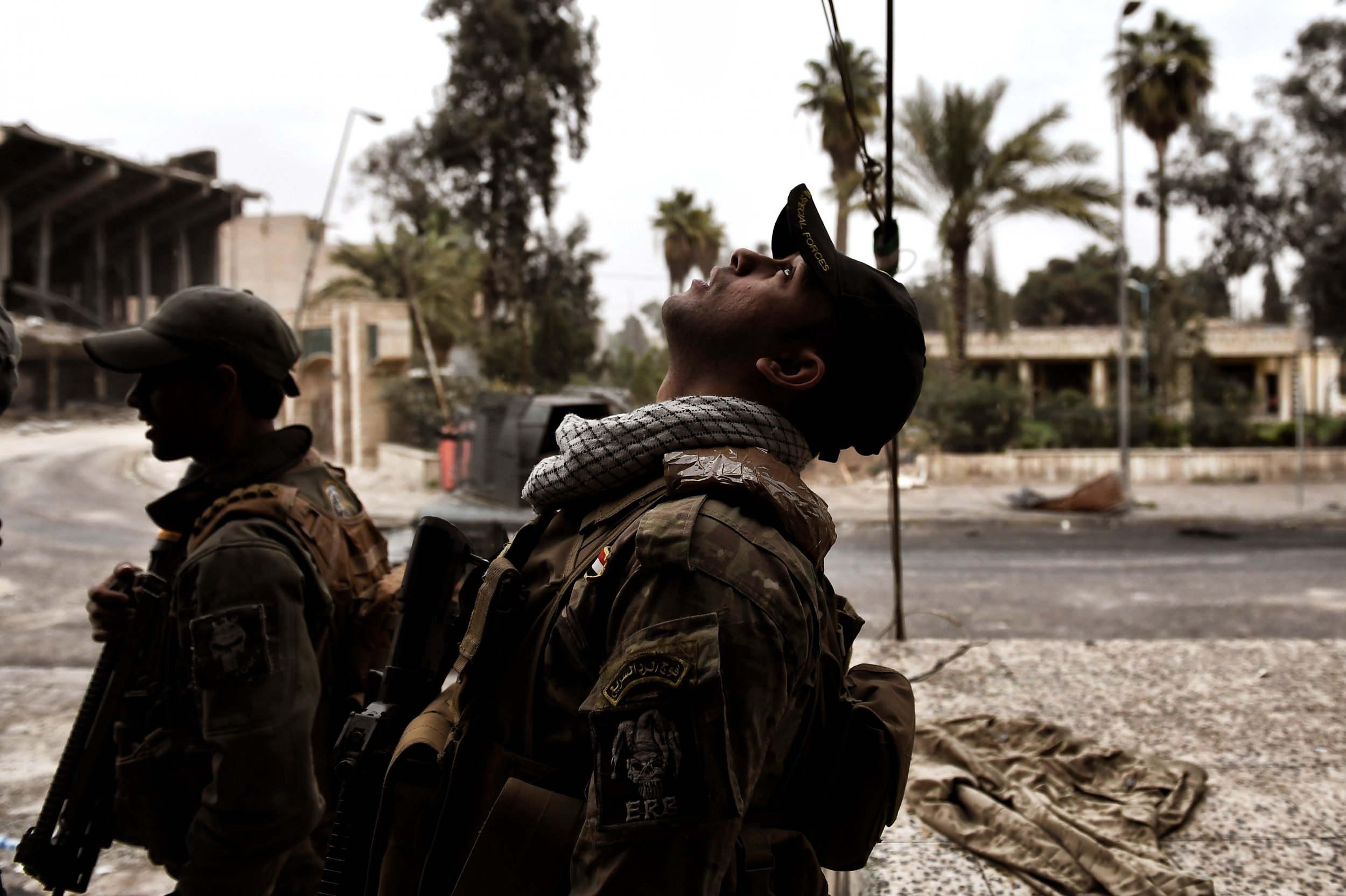 Radical Islamist extremists inspired by the Islamic State militant group (ISIS) or Al-Qaeda could use drones to spread biological agents, Europe's top counterterrorism chief has said.
ISIS militants previously used drones in their battle to hold on to the eastern Syrian city of Raqqa and the northern Iraqi city of Mosul, particularly for surveillance; the group used the devices to spot enemy positions and drop explosives on enemy forces.
Gilles de Kerchove, the European Union's counterterrorism coordinator, warned that homegrown jihadis could use drones in Europe to drop biological weapons on crowded public spaces.
He said the internet was allowing radical Islamists outside Iraq and Syria to access extremist content posted online, referring to high-end technology.
Kerchove told a conference at the Royal United Services Institute, a London-based defense think tank, on Friday that the next concern for security services after the loss of ISIS territory in Iraq and Syria is that a single individual could perpetrate a mass-casualty attack in the West.
"It's probably easier than before for a lone actor to perpetrate an attack with catastrophic consequences, and some of them have learnt a lot on the battlefield," he said.
"Remember the magazine Inspire?" he asked, referring to Al-Qaeda's propaganda magazine. "In the first issue, we had an article on how to make a bomb in your mum's kitchen," leading him to ask if it was too early to believe that there would soon be a "similar article on how to process a virus in your mom's kitchen."
Kerchove warned of the dangers of radicalization, saying that there could be person who sympathizes with radical ideas who has "a Ph.D. in synthetic biotechnology."
Referencing Lebanese Shiite militant group Hezbollah and ISIS, both of which are known to use drones, Kerchove warned that lone actors could use "drones with a chemical substance in a stadium."
Such an attack would make it harder for authorities to detect the plot and the perpetrator, as operators of drones can do so from far away.
Reporters embedded with the Iraqi military have documented ISIS drone attacks near Mosul. The attacks are quick, hard to prevent, difficult to detect and come from above, making them hard to defend against.
The drones altered the dynamic of the the battlefield in bloody house-to-house gunfights, but in Europe they would likely focus on surprise attacks against soft targets, particularly civilians, the primary target of jihadi supporters in recent years.
The deadliest examples of attacks inspired and directed by ISIS against civilians include the November 2015 Paris attacks, which saw a jihadi cell, many of its members from Belgium, enter Paris with guns and suicide belts, killing 130 people at a concert hall, a restaurant, a bar and a football stadium; and a truck attack in 2016, also in France, in which an ISIS supporter plowed a vehicle into civilians celebrating the Bastille Day fireworks in Nice.
A 2015 report from the European Parliament warned the bloc's member states to "prepare for the possibility" of a chemical or biological attack by ISIS. It revealed that 150 cases of toxic smuggling into the bloc's borders are reported every year.
The report, titled "ISIL/Da'esh and 'Nonconventional' Weapons of Terror," noted that there was a "particular risk that terrorists might use sarin, ricin or anthrax" on European soil.
After the Paris assault, then–French Prime Minister Manuel Valls warned that the country could face a chemical or bacterial attack on its soil. "We must not rule anything out," he said. "I say it with all the precautions needed. But we know and bear in mind that there is also a risk of chemical or bacteriological weapons."